'American Gods' season 2, episode 1 preview: Wednesday is ready for war, but what about the other Old Gods? The first season of 'American Gods' concluded after a showdown at Easter's (Ostara - the old god of Spring) party where Wednesday proclaimed to be Odin, in the presence of New Gods Media, Technical Boy, and Mr. World. He also destroys the New Gods' lackeys with a thunderbolt forcing Shadow Moon to accept that he now believes in Gods. Wednesday also convinces Easter to use her powers and take back spring, resulting in drought across America. Meanwhile, Laura - Shadow Moon's dead wife finds out that she cannot be resurrected because she was killed by a God. She gets Mad Sweeney to confess that it was Wednesday. 
Wednesday had made an elaborate plan, which included sending Shadow Moon to prison to isolate him from his family and friends. He followed this up with planning Laura and Shadow's friend Robbie's death to further his ambitions. Shadow Moon, at the end of the season, does meet Laura, but he is unaware about how Wednesday has manipulated his life.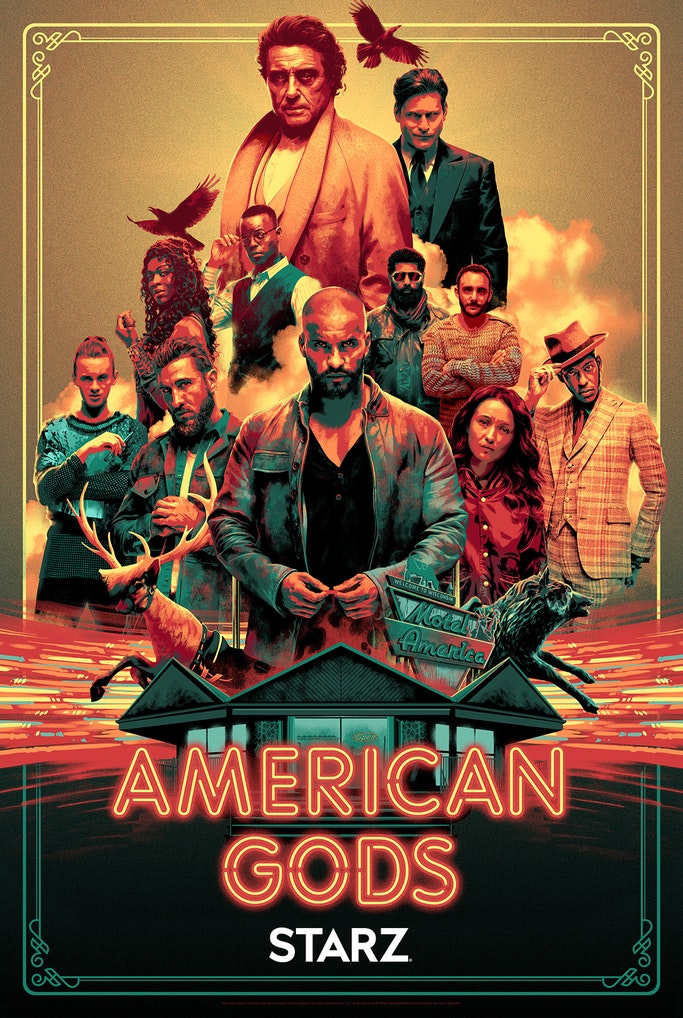 At the beginning of season 2, you will see Mad Sweeney, Shadow Moon, Wednesday and Laura head to the House on the Rock where Wednesday has requested the presence of the Old Gods to yet again call for a war between the Old and New Gods. While he takes Shadow Moon along with him and is joined by Mr Nancy; Laura and Sweeney are kept waiting outside. They will be watched over the by the Djinn. So what is Wednesday planning now? How will this affect the lives of all involved?
While every question you have about how the Gods will fight each other this season will be answered after the premiere of the show, the one question we know the answer to is 'What is the House on the Rock?' In a teaser of sorts that was released on official 'American Gods' Twitter handle, Wednesday explains to Laura, "A place where people come to look, play and wonder. The place is American Gods' version of Disney Land and we see both Mr Nancy and Bilquis in the video. Was Bilquis invited by Wednesday? What about her being a fallen God? Or does Wednesday think that this is not a worry considering the grander scheme of things? 
The New Gods will not stay quiet either. Mr. World and Technical Boy are already making their own plans and all they need now is for Media to join them. It looks like Media has taken off without a word after the showdown at Easter's and Mr. World needs Media to make his plans work. 
An epic war is brewing between the Old Gods and the New, and we got a taste of it from the trailer. Now, we shall see how Wednesday brings the roof down with his plans. 
Share this article:
american gods season 2 episode 1 preview the old gods will gather at the house on the rock