'Amber Heard has never caused a moment of sorrow': Friends slam claims of personality disorder One of Amber Heard's former classmates and a high school drama teacher who know her since her childhood were called to the stand. They denied claims that Heard may have a borderline personality disorder or histrionic personality disorder.
On April 26, Johnny Depp's legal team called a licensed clinical and forensic psychologist, Dr Shannon Curry to the stand. After a dual diagnosis, Curry testified that, "The results of Ms Heard's evaluation supported two diagnoses...borderline personality disorder and histrionic personality disorder."
READ MORE
'Amberturd': Tacky TikTok trend mocks Amber Heard with degrading memes on her testimony
Behavioral analyst convinced Amber Heard was the 'aggressor', says her black attire shows 'power play'
Curry had said, "On the basis of the results of the evaluation, Curry thinks Heard is a "3-6" code type. As explained by the expert, the numbers are indicative of the fact that Heard is primarily concerned with image, she is prone to treating others with cruelty and externalizing blame, and is unable to take responsibility for her wrongdoing. Individuals with a "3-6" score are more likely to be, "passive-aggressive, self-indulgent, self-centered, [and] needy for approval and attention."
In a court in Alexandria, Virginia, Curry testified that Heard moved between 'princess and victim'. However, three people who knew Heard when she was growing up in Texas seem to think differently. They are of the opinion that this side of Heard is vastly different from what is being portrayed.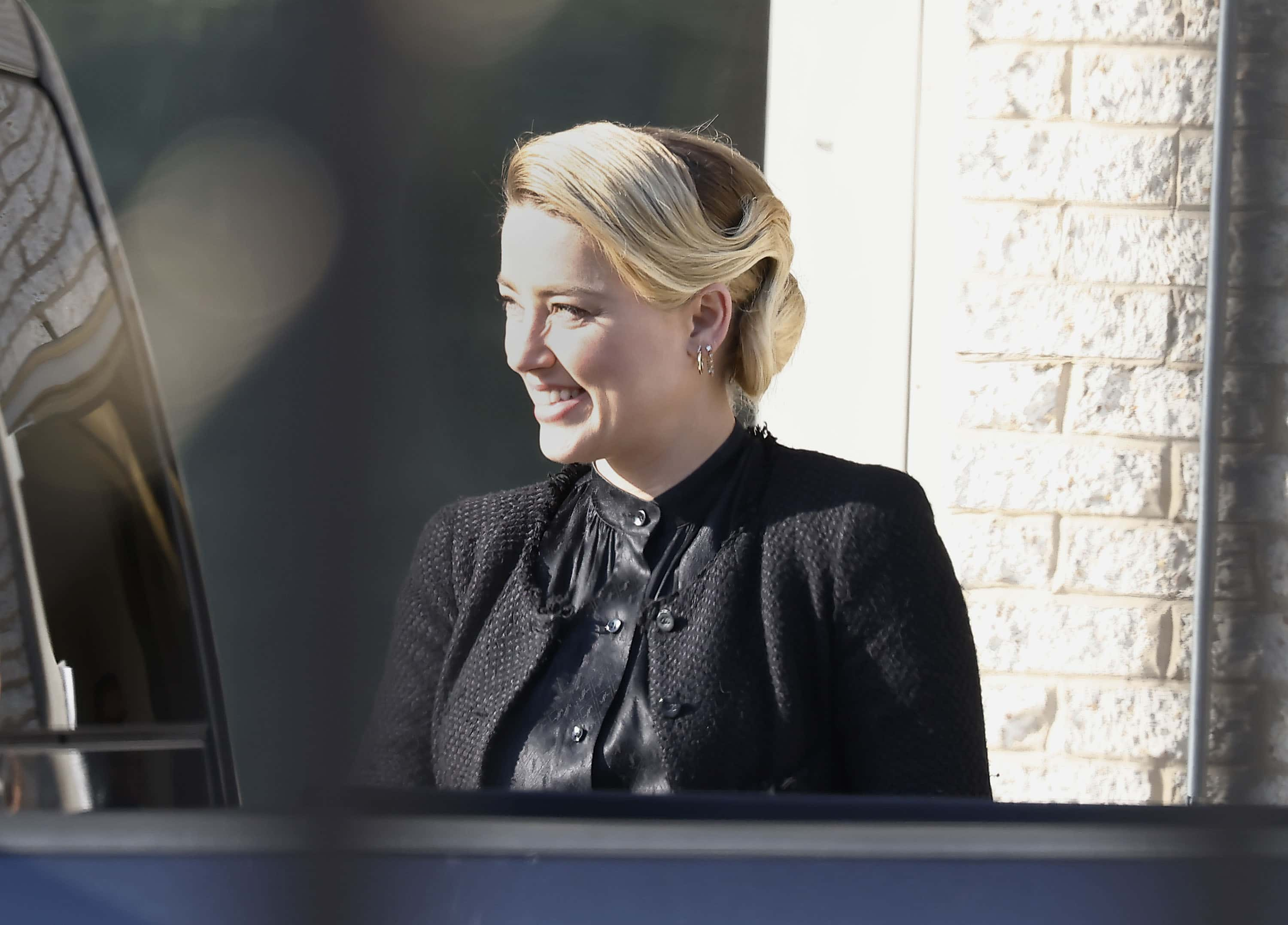 Joshua Cruz, who has known Heard since childhood said, "When I heard her being characterized with the word, 'narcissism', I laughed." He added, "Honestly, I don't believe she ever really knew, as we were growing up, how beautiful she was." Cruz currently is working for an Austin-based security company. He told Hollywood private eye Paul Barresi, "Amber was always a sweet, considerate and lovely, little girl growing up and she's never changed. I've never known Amber to have ever caused a moment of sorrow for anyone."
Barresi was hired by Heard's legal team to find other people who had been abused by Depp, physically or verbally, if any. Barresi also spoke with Anna Feliz Barrett, a friend and drama classmate of Heard. She said, "It's been a long time since I graduated, but I can say there was never any incident or trouble or drama I can ever recall that Amber was at the center of. I remember her being so pretty and liked by everybody really."
A high school drama teacher of Heard, Ivan Klousia, who retired in December 2021 after providing 25 years of service at the St. Michael's Academy, described Amber as a typical, wide-eyed, full-of-life, all-American girl. She said, "She was no different from any other young teenager. She possessed a great love and passion for the arts."
Heard even received support from her friend Eve Barlow. Barlow blasted women who support Depp in the court battle and claimed Heard's critics were being driven by "envy" and their own "low self-esteem." Barlow, a British music journalist, argued on May 10, Tuesday that women "hate" Heard, 36, in part because of their jealousy over her appearance. Barlow had recently been dramatically ejected from the Virginia courtroom for texting and tweeting in the front row. Heard's friend has been actively slamming Heard's critics online. In one of her responses to Heard's trolls Barlow wrote: "Listen, anyone protecting the TikTok abuse of Amber Heard is acting in bad faith," the music journalist tweeted at her 48,500 followers Monday. "You can't argue that it doesn't have a chilling effect on survivors from coming forward. Anyone actively mocking testimony about abuse is contributing to that silencing. Period."
Heard's time on the stand came after Depp finished his deposition. While Depp played it well to the jury cracking jokes and singing in between his testimony, Heard presented a picture of a woman tortured and anguished. Her recollection of Depp's alleged drug binges and abusive behavior with her were often punctuated with sobs and tears and it may have succeeded in moving the jury and the public perception. Experts feel this one-week break in the trial before the court meets again to decide the duo's fate is crucial and some say Heard may have gotten an edge past Depp.
Share this article:
Amber Heard does not have personality disorder friends deny claims she is sweet lovely girl