'All American' season 2: Release date, plot, cast, trailer, and everything you need to know about the soapy football drama After waiting in limbo for months, the verdict is out that 'All American' is renewed for season 2.
The acclaimed CW drama which is now streaming on Netflix has been called as a crossover of 'Friday Night Lights,' and 'The O.C.' Here is everything you need to know about the soapy football drama based on the true-life story of Spencer Paysinger, a retired professional football player signed by the New York Giants as an undrafted free agent in 2011.
Release date
'All American' season 2 will air October 7 at 8 p.m. ET on The CW.
Plot
The show inspired by the real-life story of NFL Superbowl Champion, Spencer Paysinger, the show biographs his journey from South LA to Beverly Hills. The CW's synopsis reads; "All American is an inspiring, ensemble family drama about a young, high school football phenom, Spencer James and the two families whose homes he shares after transferring from Crenshaw to Beverly High - his mother and brother in South Central LA and the Bakers of Beverly Hills. But as these two families and their vastly different worlds are drawn together, Spencer, the Bakers, and the James family will discover that the differences that divide us on the surface hide a deeper connection - the complicated, imperfect humanity that unites us all."
The first season covered all this and navigated Spencer James' transition governed by Coach Baker. Towards the end of the season, it was established that Spencer is unbeatable on the football field. With such supportive mother, Grace, and younger brother, Dillon, Spencer overcame major life difficulties, standing victorious over his enemies.
What we can expect in season 2 is Spencer soaring all the more higher. Since it is based on a real-life story of Paysinger, we can expect an expansion of his experience beyond high school, college maybe, and of course with challenges.
Cast
Daniel Ezra plays the leading role of Spencer James and surprisingly he is a British actor. Besides 'All American,' the 26-year-old is known for 'Undercover,' 'A Discovery of Witches,' 'Prey,' and 'The Missing.'
Karimah Westbrook plays Grace James, a supportive single mother. The 40-year-old actress, who crashed the audition of ' Save the Last Dance' and moved to LA to pursue her acting dreams gained recognition for her performance as Ginnie in the bio-pic 'Baadasssss!' (2003). She has appeared in films and TVs including 'The Rum Diary,' opposite Johnny Depp, 'Bolden,' a Jazz bio-pic, and 'American Violet' opposite Oscar nominee Alfre Woodard.
Bre-Z plays Tamia 'Coop' Cooper , Spencer's best friend in South L.A. The 31-year-old actress is known for 'Empire,' and 'Fat Camp.'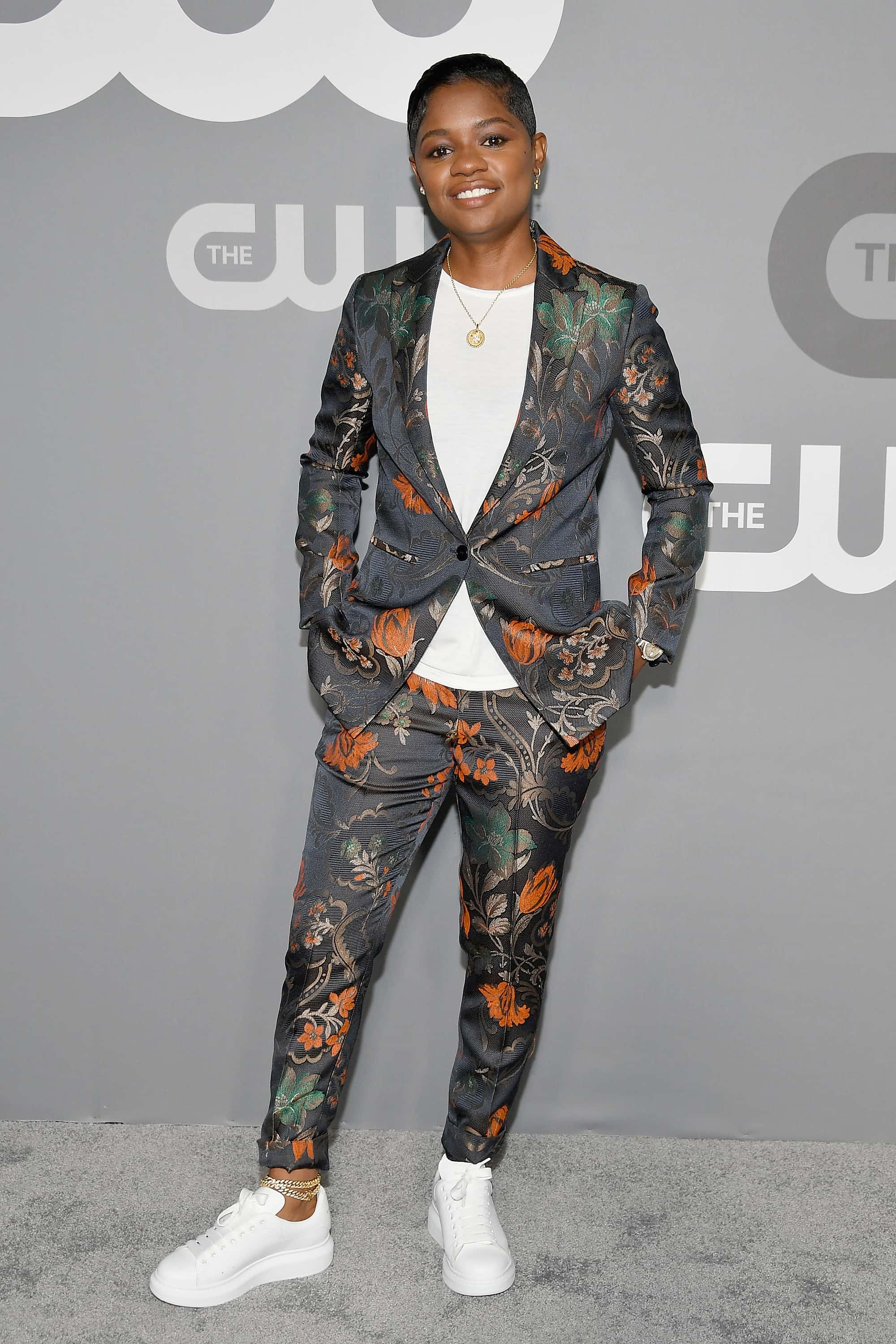 Taye Diggs plays Coach Baker, the head coach of Beverly High's football team who recruits Spencer from South Crenshaw and transforms his life. Taye made his show business debut in the ensemble cast of the five-time Tony Award-winning play 'Carousel.'
Michael Evans Behling, Samantha Logan, and Cody Christian also feature, but you can expect to see new faces in the new season.
Creator
The series is created by April Blair, a writer, and producer who has written scripts for 'Christmas Caper,' 'Private Valentine: Blonde & Dangerous,' 'Lemonade Mouth.' She has also co-written with director Tom Bezucha, the film 'Monte Carlo' starring Selena Gomez, Leighton Meester, and Katie Cassidy. She is also the creator and executive producer of the 2012 ABC Family series 'Jane by Design.'
News
When CW renewed ten shows in late January, the network left the fate of 'All American' in limbo. Season 2 was renewed in May, and now, the freshman season is available on Netflix.
Trailers
A trailer for 'All American' Season 2 dropped September 10 and it teases a lot of trouble for Daniel Ezra's Spencer. "Wanting to fix things and actually fixing them are two different things," he says in the video.
Though he's riding high after leading the Beverly Hills High team to a championship win, the trailer suggests things may not go too smoothly for Spencer this season. The trailer is titled 'Big Problems', which sounds more than a little ominous and the quick glimpses of police cars and what looks like a candle-light vigil, further accentuate the sense of impending doom.
Where to watch
The series will premiere on 'The CW' and may also run alongside Netflix, just like 'Riverdale.' But no official news on this yet.
Season 1 recap
After Spencer makes it to Crenshaw and moves to Beverly Hills and tackles all odds, there are two noteworthy cliffhangers of season 1. First is the parentage of Dillon James, Spencer's younger brother. Spencer is assured that his biological father is Corey James, but Dillon's father could be Coach Baker. In the intense finale, Corey asks Grace if Dillon is Coach Baker's son. Secondly, Spencer has his own conflict, whether to stay at the elite school or return to South Crenshaw High.
If you liked this, you'll love these
1. Friday Night Lights
2. 90210
3. The O.C
4. The Game
5. East Los High