6 Gucci handbags from spring collection 2023 that will make you look classy A statement bag need not be particularly fashionable or innovative but it can sure be one from Gucci as it speaks above all things of refinement and timeless style. The luxury brand's founder Guccio Gucci relocated from his hometown of Florence to London in 1897 to work as a bellhop. According to numerous historical accounts, he was inspired to travel back to Italy and start a line of leather goods after handling the luggage of the posh clientele there.
Gucci opened its doors to the public in 1921 and offered locally-made goods in addition to foreign luggage. When shopping for a new bag this season, there are a few overarching themes by Gucci. From shoulder bags to quilted styles, we have picked some special choices for you.
READ MORE
Lala Kent calls Harry Styles 'a clown' over Gucci's 'SICK' ad with child's mattress and teddy bear t-shirt
Fans slam Amy Slaton for buying 'knockoff' Gucci bag after '1000-Lb Sisters' star shares unboxing video
How did Gucci become a luxury brand?
After World War I, Guccio Gucci the founder of Gucci worked for the maker of fine luggage Franzi. In 1921, Gucci bought his own shop on Via della Vigna Nuova in Florence, named Azienda Individuale Guccio Gucci, where he sold imported leather luggage. He also opened a small workshop to have his leather goods made by local craftsmen.
He started manufacturing, making it one of the oldest Italian fashion brands in operation today. Like many historic fashion houses, the brand started as a luggage manufacturer, producing luxury travel goods for Italy's wealthy upper classes, as well as equestrian equipment.
Top 5 Gucci Handbags for Spring 2023
1. Gucci Soft Quilted leather bag 2023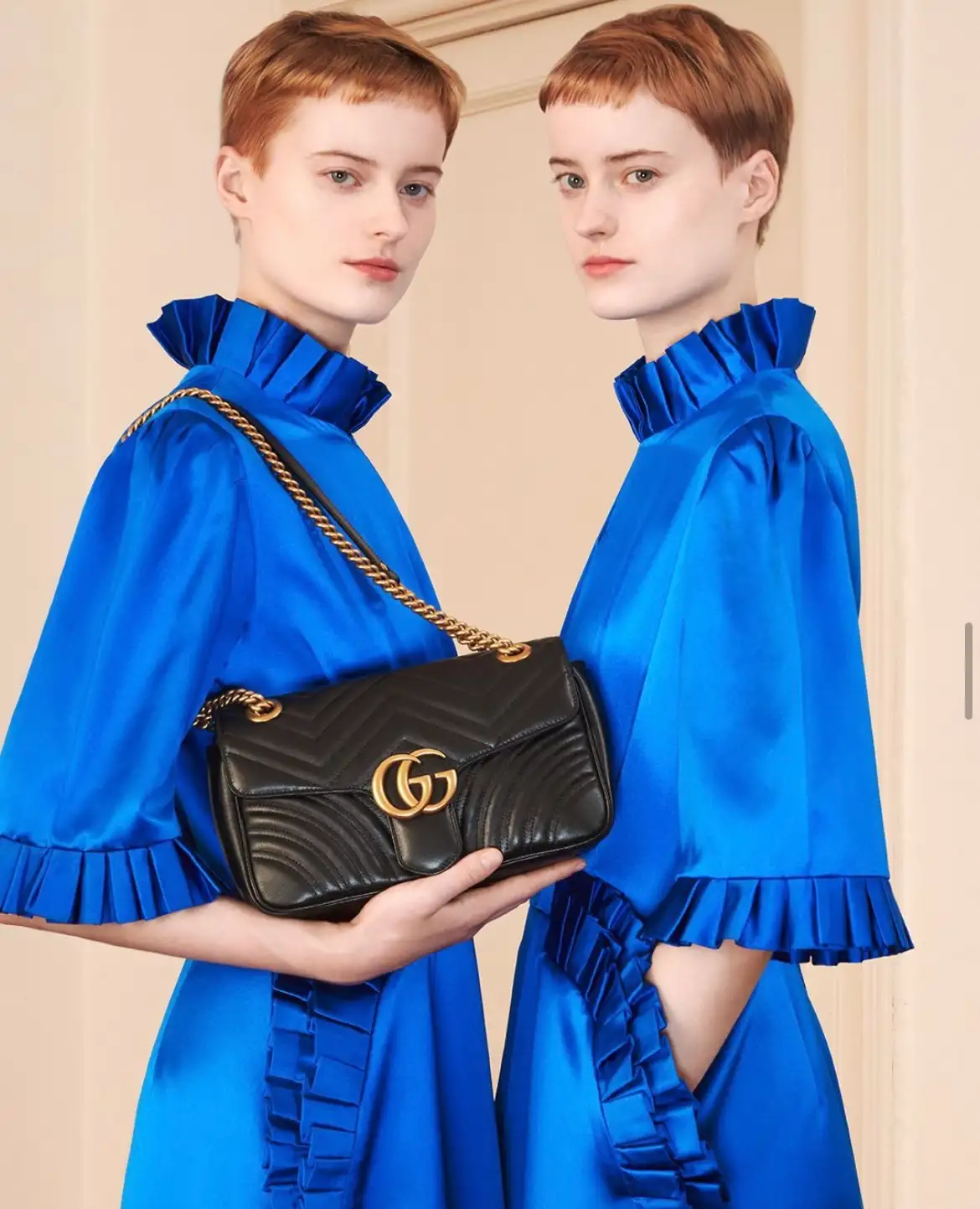 Soft quilted leather and emblematic hardware give the GG Marmont its classic yet contemporary allure. This bag is surely going to act as a catalyst for your style statement.
2. Gucci Deco bag 2023
Defined by an archival Interlocking G detail and quilted leather, the Gucci Deco bag is envisioned with a relaxed silhouette. A perfect pick for your long day, equally making you look stylish at the same time.
3. Gucci Blondie Shoulder bag
The Round Interlocking G that characterizes the Gucci Blonde line originates from the House archives. Signature pieces such as this Gucci Blonde shoulder and crossbody bag reinterpret the emblem as a subtler leather patch detail.
4. Gucci Jackie Bag
The reintroduction of the Jackie bag for Fall Winter 2020 presents a new take on a historical Gucci icon. Brought back to the forefront, the recognizable shape is presented in black leather and enhanced with an additional, detachable shoulder strap. Attached to the bag with buckle closure, the second strap adds a contemporary feel to the archival style, providing new ways to wear-from the top handle, shoulder to cross body.
5. Gucci Horsebit 1955 shoulder bag
Gucci Horsebit 1955 bag is recreated from an archival design. With the same lines and forms first introduced over six decades ago, the accessory unifies the original details with a modern spirit, highlighting the Horsebit. Part of Gucci's genetic code, the double ring and bar design has been established as one of the most distinctive elements among the House symbols borrowed from the equestrian world. Presented on a small flap shoulder bag, the hardware is paired with the House's monogram fabric and completed with a special mechanism that adjusts the length of the shoulder strap nicely.