When K-drama meets K-pop: 5 top Korean shows in 2022 starring idols from SHINee, GOT7 and Astro While both the K-pop and the K-drama worlds are at an all-time high as of 2022 all thanks to the boredom society went through during the global pandemic, many fans are now hooked on this genre of television all around the world. With Netflix, as well as Amazon Prime, opening their floodgates to old K-dramas, many new dramas are in the works to appease the masses.
Now that K-pop is seeing a steady growth too, fans are much excited about the various K-dramas that are soon to be released where the main characters are none other than their favorite idols. Over the last few years idol actors like Astro's Cha Eunwoo, Bae Suzy, Krystal Jung, and more recently, Blackpink's Jisoo, GOT7's Jinyoung, and now Younjae or 2PM's Junho, Chansung, and Taecyeon among many more have established full-fledged acting careers, fans of these idols turned actors are looking forward to more projects featuring these celebrities.
Here are our top picks for upcoming idol starrer K-dramas that will soon release in 2022.
READ MORE
BTOB Sungjae bags chance to star in K-drama 'Gold Spoon', days after military stint
SHINee's Minho bags lead role in fashion-centric Netflix series 'Fabulous'
1. Ghost Doctor - Rain
Release Date: January 3, 2022
Timings: Mondays and Tuesdays at 10:30 pm KST (8:30 am ET)
Cast: Rain, Kim Bum, U-ee and Son Na-eun.
Plot: The show 'Ghost Doctor' is a hospital drama series that revolves around two doctors from extreme backgrounds, who are complete opposites of each other. With their opposite personalities and medical skills, the two doctors always end up clashing. Cha Young Min (played by Rain) is a genius doctor with extraordinary surgical skills but is very arrogant and selfish. On the other hand, Seong Tak (played by Kim Bum) is the grandson of the founder of Myungshin Hospital and son of the Chairman of that hospital.
2. The Golden Spoon - BTOB's Sungjae
Release Date: 2022
Timings: TBA
Cast: BTOB Sungjae (aka Yook Sung-jae), Jung Chae-yeon.
Plot: Lee Seung-cheon (played by Yook Sung-Jae) is a high school student who comes from a poor family and lives in a poor environment. After meeting an old woman, Seung-cheon is met with the chance of buying a golden spoon that gives him the opportunity to change his parents and his future. On eating a meal at Hwang Tae-yong's house, a student of the same age as him that comes from a rich family, Seung-cheon is able to exchange parents with him. Lee Seung-cheon has only three chances to use the 'Golden Spoon' before his life permanently changes.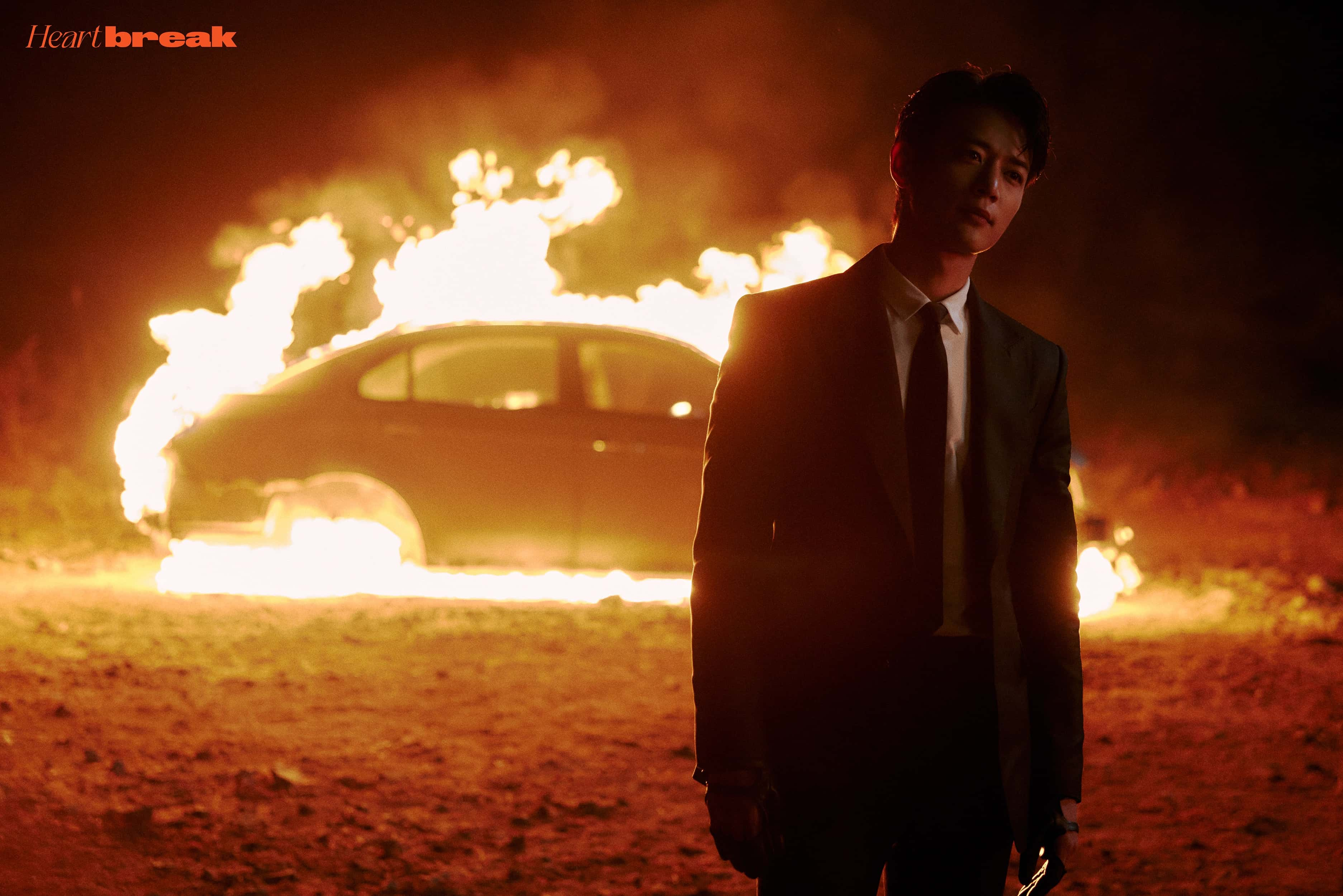 3. The Fabulous - SHINee's Minho
Release Date: 2022
Timings: TBA
Cast: Chae Soo-bin, SHINee Minho (aka Choi Min-ho), Kim Min-kyu.
Plot: The story of 'The Fabulous' revolves around people who have devoted their lives to the fashion industry and struggle to survive there. Ji Woo-Min (played by Minho) is a freelance retoucher, that is responsible for improving photographs of fashion models. He is good-looking and competent at his job, but he's not passionate about his work or with love. Since Pyo Ji-eun (played by Chae Soo-bin) was little, she dreamed of working in the fashion field. She now works as the section chief of a luxury brand promotion agency. While she struggles to survive in the fashion field, she maintains herself with a bright personality and positive energy.
4. Island (Season 1) - Astro's Eunwoo
Release Date: 2022
Timings: TBA
Cast: Kim Nam-gil, Astro Eunwoo (aka Cha Eun-woo), Lee Da-hee, Sung Joon.
Plot: Set on Jeju Island, three people fight against evil that is trying to destroy the world. Ban (played by Kim Nam-gil) was raised to protect the world against evil. He trained to become a weapon and now fights against evil and kills victims who are possessed by evil. Due to his rugged upbringing, he doesn't show emotion for his actions, but, within his mind, he feels guilt. Won Mi-ho (played by Lee Da-hee) is from a family that runs a large company. She causes big trouble and is sent to Jeju Island, where she works as a teacher but soon gets involved in a case related to ghosts. In the same story, Kang Chan-hyuk / John (played by Cha Eun-woo) is a Catholic priest and he performs exorcisms with his noble goal is to protect life and purify evil. Gung-tan (played by Sung Joon) just like Ban was raised to defeat evil.
5. Yumi's Cells 2 - GOT7's Jinyoung
Release Date: 2022
Timings: TBA
Cast: Kim Go-eun, GOT7's Jinyoung (aka Park Jin-young), Ahn Bo-hyun, Lee Yoo-bi
Plot: The drama 'Yumi's Cells' tells the story of an ordinary office worker from the perspective of the brain cells in her head that control her every thought, feeling, and action. In the first season of the show, Yumi is seen as an ordinary woman while her love-cell falls into a coma following the shock of a failed relationship. With the upcoming season in-store, the drama will depict her growth and transformation as her cells work hard to wake up the love cell. With the running plot of the same main female lead, 'Yumi's Cells' will narrate the story of the various love interests Yumi has in her life. It has been reported that the upcoming season will have Yoo Ba-bi / Bobby (played by GOT7's Jinyoung) as the love interest of Yumi (played by Kim Go-eun).
Share this article:
2022 Idol K-dramas to look forward to with SHINee, GOT7, Astro, BTOB members Rain Sungjae