'Yes, God, Yes': Release date, plot, cast, trailer and all you need to know about Natalia Dyer's sex comedy We have seen her and somewhat actively hated her for crushing Steve Harington's heart on 'Stranger Things'. But Natalia Dyer is about to shed all her Nancy innocence and put on yet another goody-two-shoes avatar for her upcoming sex comedy, 'Yes, God, Yes' and if the title is any indication, we're going to be in splits over the raunchy hilarity. Here's all you need to know about it!
Release date:
Originally a 2019 release, 'Yes, God Yes', will premiere in select drive-ins and virtual cinemas on Friday, July 24, and then move on to launch digitally and on VOD on Tuesday, July 28.
Plot:
There's sex in church and then there's sexual awakening at church camp, which let's be honest, anybody who's been to a strict missionary convent school will be able to relate to. Such is the story of Alice in 'Yes, God, Yes'. IMDb also details: "After an innocent AOL chat turns racy, a Catholic teenager in the early 00s discovers masturbating and struggles to suppress her new urges in the face of eternal damnation."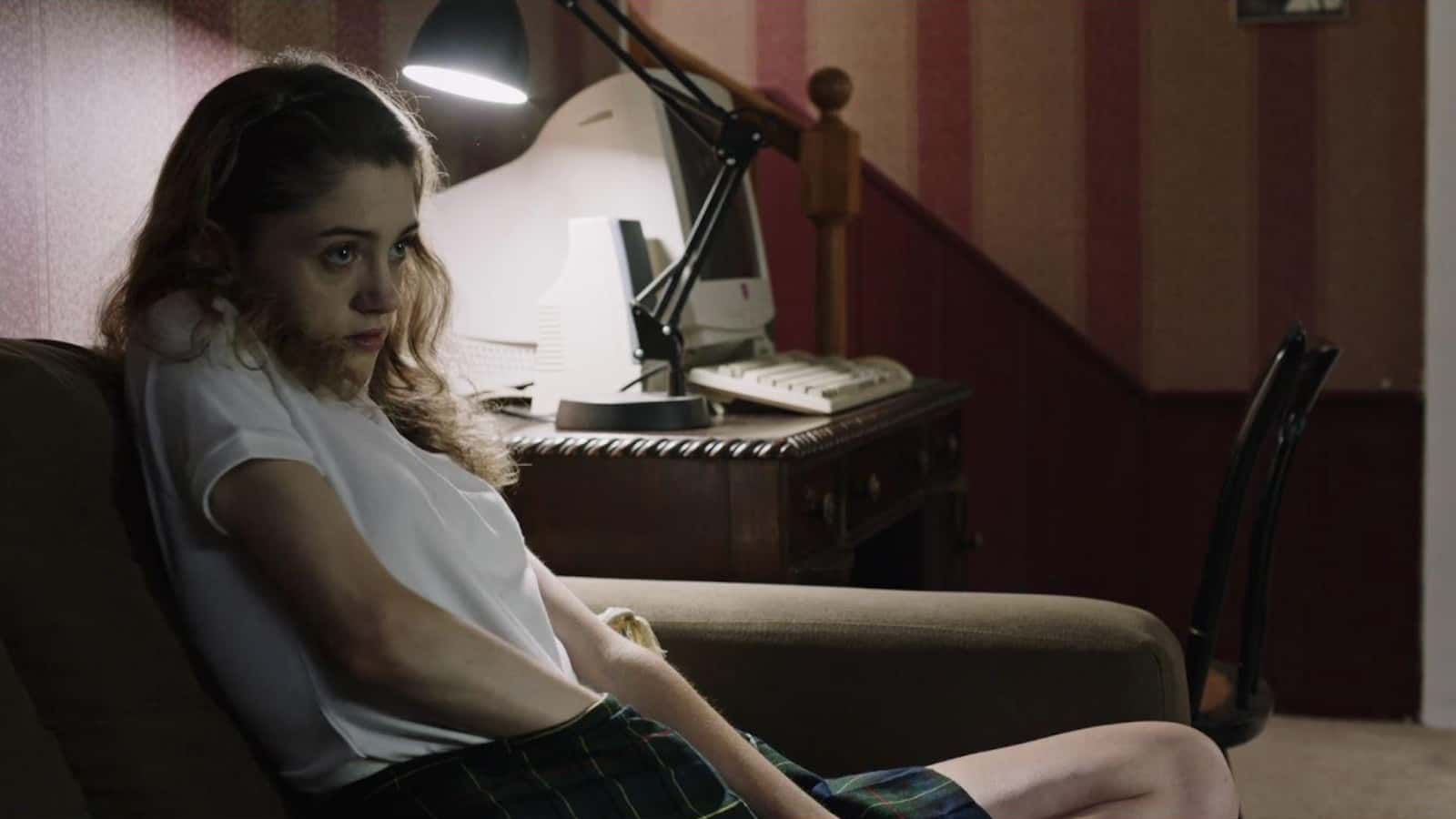 Cast:
Along with Dyer playing the clueless protagonist, Alice, 13 Reasons Why's Alisha Boe stars as the devout Catholic camp-goer Nina and Donna Lynne Champlin joins in as Mrs Veda who supervises the camp. Wolfgang Novogratz plays the role of Chris, the burlesque hunk mostly responsible for the shy Alice's sexual awakening. Timothy Simons plays Father Murphy who has his own share of secret pleasures and preferences when it comes to maintaining his celibacy.
Creator:
'Yes, God, Yes' is Karen Maine's directorial debut based on a script from herself. Maine is most popularly known for her work in 'Obvious Child' (both 2004 and 2009)
Trailer:
Probably for the first time in a long time a romcom trailer is able to induce as many laughs. Bringing back some good old 'American Pie' resemblances with awkward sexual awakening and shy kids going about them, take out the rampant toplessness and replace it with devout shaming and voila — you have the trailer for Dyer's upcoming movie. Check it out here for yourself!
If you like this, you'll love these:
'Oh, Ramona!'
'Blockers'
'Good Kids'
'I Am Virgin'
'Premature'