Wynonna Judd denies rumors of dispute between her and half-sister Ashley over late mom Naomi's will LEIPERS FORK, TENNESSEE: The relationship of American singer Wynonna Judd and her half-sister, actress Ashley Judd, have been the subject of vicious rumors since their mother's death, but Wynonna has decided to clear the air once and for all. The 58-year-old country singer told People Magazine in no uncertain terms that she and the 54-year-old actress are "not at odds" over her late mother Naomi's estate.
"Someone told me while I was at Ashley's house, 'Hey, did you know that they're saying this about you?' I went, 'Huh? I'm fighting with Ashley? Oh. Again?'" Wynonna recalls. "Fighting over what? I have such a great life. Ashley has a great life. Why would we be fighting over the will?"
READ MORE
Wynona Judd still 'angry' she may have missed signs that mom Naomi was contemplating suicide
Naomi Judd's psychologist was present at her home when police arrived, reveals court hearing
After a lifetime of struggling with mental illness, country music great Naomi took her own life in April at the age of 76. Following this shocking revelation, Ashley immediately took on the role of family spokesperson. In recent weeks, Wynnona has come forward to talk about her own grieving process. At the same time, she was embroiled in litigation in the midst of the investigation into her mother's death.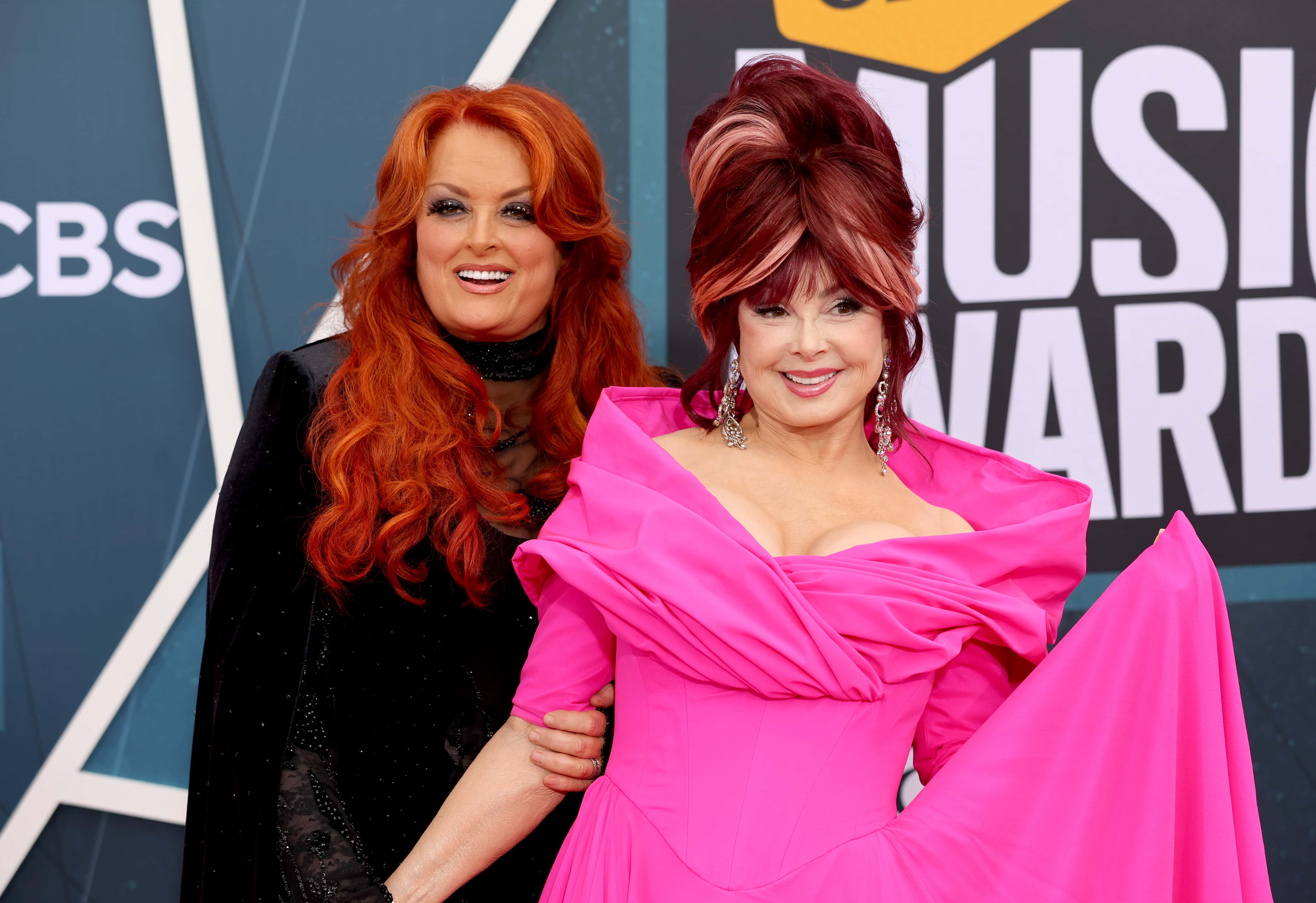 According to Wynonna, before Naomi passed away, she named Larry Strickland, her husband of 33 years, as the administrator of her estate. Wynonna claims she and Ashley will "share" the fortune after his death, and she has no intention of challenging the will. "I am the last person in this family — and if Ashley was here, I'd hope she'd agree with me — who knows stuff like this," she says. "I'm not savvy enough to go, 'I'm going to contest the will.' It never occurred to me." Since the passing of their mother, Wynonna (whose father is Charles Jordan) and Ashley (whose father is Michael Cimenella) have become closer, as per Wynonna. "I feel like we're connected in a way that is so different because I'm an orphan," she says. "Both my parents are gone, and I'm relying on Ashley. She's relying on me in a different way that's about compassion. It's not about being successful and smart and capable. It's about, 'I love you.' 'I love you, too.' We're vulnerable with each other, and we're tender." She adds, "As sisters, we disagree on so much, "But when it comes to our mother, we both look at each other and go, 'She was quite the character.'"
The sisters' relationship has been rocky throughout the years, and as a result, they have had to go a long way to get where they are now. At the low-key wedding that Wynonna had with Cactus Moser in 2012, neither Ashley nor Naomi were there to celebrate the occasion with her. "[Ashley and I] were separated at age 14 and 18 by success," Wynonna says. "So we've missed out on a lot of time together." Wynonna, who launched The Judds: The Final Tour on September 30, says she and Ashley are in a better position now thanks to the assistance of a life coach. "Ashley and I are very different people, and we are learning that we have more in common than we don't," she says. "That's really interesting because when you're younger, you think there's more disconnect. We had a really deep conversation the other day, and we got through it and nobody got hurt." She continued, "We've been able to work the process our life coach has given us: communication, compromise, and compassion," she continues. "In my disagreements with Ashley and Mom, I never gave up loving them, because I knew behind all that, there was someplace to meet and connect upon. I tell people: Try to find something that you have in common. Ashley and I, when it all goes to hell, can play cards and get along." At the end of the day, "the best revenge is living well," Wynonna says, "and the relationship I have with my sister is the most powerful in my life."
Share this article:
Wynonna Judd denies rumors of dispute between her and half-sister Ashley over late mom Naomi's will