Who is Winston Glynn? Burger King killer was released without bail in previous violent attack A 30-year-old homeless man, who was arrested over the cold-blooded killing of a 19-year-old Burger King cashier during a robbery, was released without bail for threatening another man with a screwdriver little more than a month before the murder.
After an intense citywide manhunt following the murder of Kristal Bayron-Nieves at the East Harlem Burger King, where he previously worked, Winston Glynn was tracked down in Brooklyn. Glynn went on to launch a rant against the angry crowd that cursed at him in English and Spanish, as he was being led out of the 25th Precinct stationhouse and being booked Friday, January 14. "Why am I guilty?" Glynn shouted as officers walked him to a police car. "You know they charge n*****s every day? Where's our reparations for four hundred years of f***ing slavery."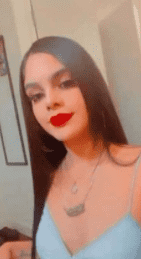 READ MORE
Burger King shooting: Tennessee woman upset over 'long wait time' opens fire at drive-through employees
How is Shock G connected to Burger King? Here's why the fast-food chain is trending after rapper's death
He screamed "f*** you all!" and then bellowed, "America's gonna BURN!" when the detectives attempted to load the handcuffed suspect into the back of the car. The authorities struggled to shove him inside the vehicle as they grabbed him by the shoulders and the top of his head. "Do you wanna start a war between Latinos and n*****s?! Do you wanna start a war?" he yelled. Glynn faces charges of first-degree murder, first-degree robbery, criminal use of a firearm, and criminal possession of a weapon.
Winston Glynn criminal record
Glynn has an extensive criminal record, including at least four prior arrests. The most recent one was in November 2021, when he was charged with menacing with a weapon. At the time, Glynn was released from jail on his own recognizance because the offense he was charged with was an A misdemeanor, which "is not bail eligible," a spokesperson for the Queens District Attorney told Daily Mail.
According to court documents, Glynn allegedly threatened another man with a screwdriver during the November 30 incident at a homeless shelter where he was staying. At the time, he told the alleged victim: "I will stab you." Glynn's court date in the menacing case was scheduled for March 1.
However, Glynn's list of alleged crimes goes all the way back to 2017, when he was charged with criminal mischief for breaking the screen of a slot machine at the Resort World Casino in Queens. In 2018, he was arrested for threatening a 45-year-old woman with a knife in Brooklyn, for which he was charged with criminal possession of a weapon and menacing.
In 2020, Glynn was arrested for allegedly assaulting a man in Midtown Manhattan. He reportedly continued to beat the man after he had allegedly knocked the victim down. He bruised the man's eye and knocked one of his teeth out. The victim was taken to Bellevue Hospital. The police discovered a knife on Gynn after they arrested him and charged him with criminal possession of a weapon.