Will Andrew Cuomo run for fourth term? NY governor ducks question, says he spoke with daughters about allegations New York Governor Andrew M. Cuomo denied any wrongdoing during a conference call on Tuesday, March 9, just hours after a sixth woman came forward accusing him. During the call, he reportedly said that he had spoken about the "spectrum of allegations" of inappropriate behavior made against him with his three daughters.
"I told them what I told you, which is I never touched anyone inappropriately," Cuomo said. "I never made any inappropriate advances, and nobody ever told me at the time that I made them feel uncomfortable or awkward." Cuomo shares his daughters, 23-year-old Michaela, and 26-year-olds Mariah and Cara, with his ex-wife Kerry Kennedy, the daughter of Robert F. Kennedy, who he divorced in 2002.
READ MORE
Will Bill de Blasio challenge Andrew Cuomo in 2022 election? NYC mayor predicts 'harder' times for NY governor
Can Andrew Cuomo be impeached? Internet wants him held accountable for multiple sexual harassment claims
Cuomo said, "As I said last week, this is very simple: I never touched anyone inappropriately. As I said last week, I never made any inappropriate advances. As I said last week, no one ever told me at the time I made them feel uncomfortable. Obviously, there are people who've said after the fact they felt uncomfortable. No one told me that at the time."
At the same time, Cuomo encouraged Americans to "respect" and wait for the outcome of the independent investigation into the allegations before condemning him, as there could then be "a discussion of facts," adding that, "Every woman has a right to come forward. I encourage that. Let the investigation get the facts, and we'll take it from there."
Will Cuomo run for a 4th term as Governor?
A member of the Democratic Party, Cuomo has been governor of New York since January 1, 2011, when he succeeded David Paterson. On Tuesday's call, Cuomo repeatedly stated he has no intention of resigning from his position. When asked by a reporter whether he was considering a fourth term amid the sexual misconduct allegations, he said, "Today's not a day for politics, I'm focusing on my job." Cuomo also reportedly refused to answer questions about his future political plans.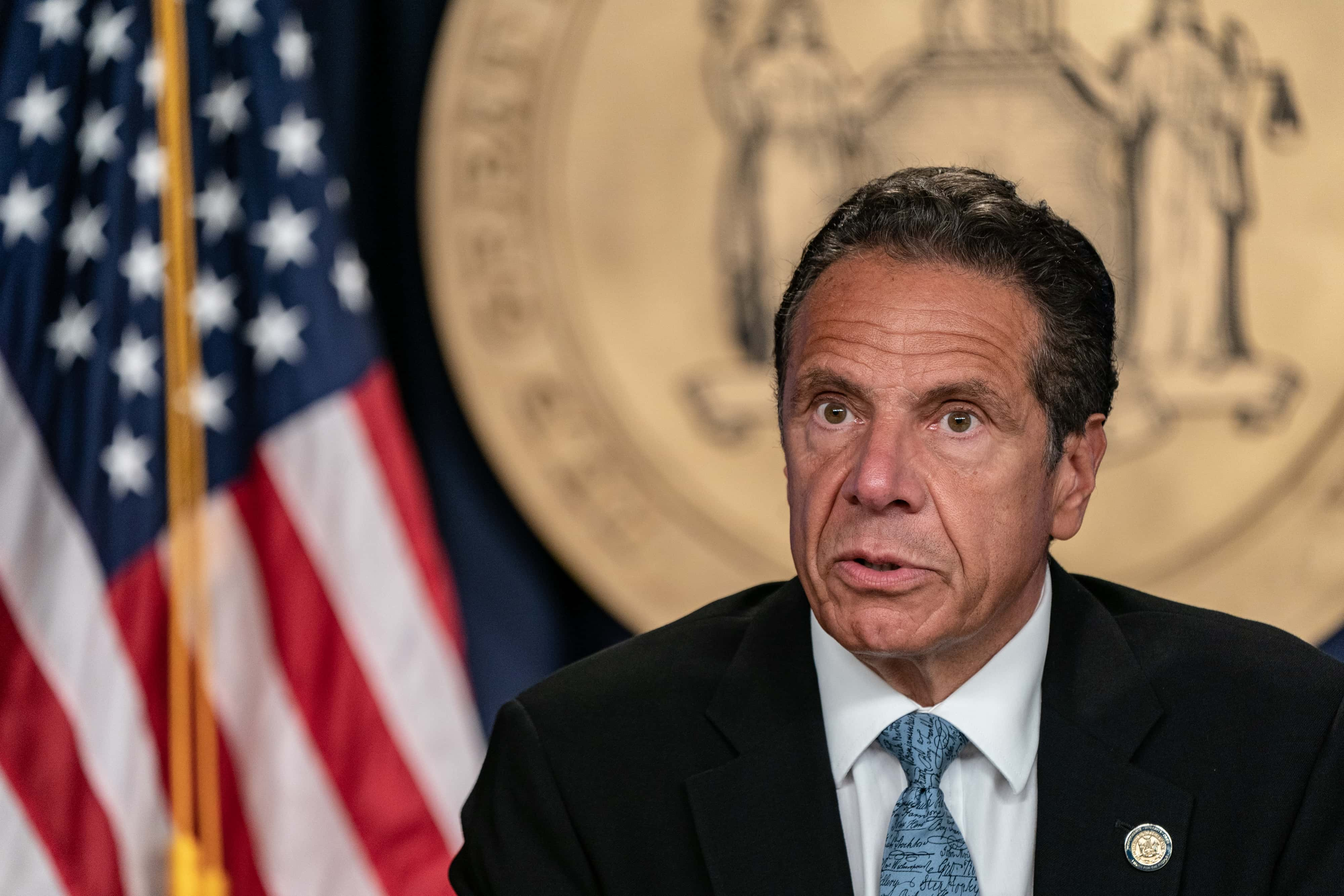 But even if he's not discussing it right now, his colleagues definitely are. "Everybody who has ever wanted to be governor has started to go, 'Oh, what do I need to do if this thing opens up?'" Bill Hyers, a veteran Democratic strategist who managed Mayor Bill de Blasio's successful 2013 campaign, told the New York Times in February. "There's a lined-up coalition who want to defeat him. If he takes two more steps backward, then his challenge will be credible."
The Times further reported last month that on the Republican side, Representative Tom Reed, a co-chairman of the bipartisan Problem Solvers Caucus, said that he is "seriously considering" a run, and party activists and officials have mentioned other possible contenders, including Representatives Elise Stefanik from the North Country and Lee Zeldin from Long Island.
Senate Majority Leader Andrea Stewart-Cousins (D-Westchester), an elected person in the New York state government has already called for Cuomo's resignation, saying he could no longer effectively do the job. "New York is still in the midst of this pandemic and is still facing the societal, health, and economic impacts of it," Stewart-Cousins said. "We need to govern without daily distraction. For the good of the state, Governor Cuomo must resign."