Who is Tessica Brown's fiance Dewitt Madison? 'Gorilla Glue girl' is pregnant with her sixth child Tessica Brown, who became nationally famous as the 'Gorilla Glue girl', revealed that she is pregnant with her first child with her fiance Dewitt Madison. She revealed in a TikTok video that she had applied the polyurethane adhesive to her hair as a substitute for her regular hair spray that caused her hair to get stuck to her scalp for a month.
Her spokesperson Gina Rodriguez told TMZ, "Tessica and her fiancé, Dewitt Madison, are expecting their first child together." Brown has not revealed anything on her Instagram page. She did, however, take to the social media platform on Friday, March 26, to share a rare black and white selfie with her fiance, with the caption "When it's real nothing or nobody can come between it somebody said y'all was was looking for him HEA HE GO LOL BUT FRFR THATS BAE RIGHT THERE PLAYING."
RELATED ARTICLES
Did 'Gorilla Glue Girl' Tessica Brown get plastic surgery? Doctor finds lumps during breast lift consultation
'Gorilla Glue Girl' Tessica Brown's GoFundMe locked after 'fraud' allegations, she clarifies it's for charity
Who is Dewitt Madison?
Not much is known about Dewitt Madison as Brown has never really opened up about her love life in the past. According to the information provided by TMZ, he owns his own lawn care and floor cleaning business. He has four children from a previous relationship and along with Brown's five children with her ex and another one on the way. All of them hope to soon blend their family.
The couple has dated for a number of years now but they have officially been together for only a year after getting engaged in June last year. Brown is not the kind of woman who shares updates about their relationship on Instagram every now and then as she chooses to keep her love life private.
How far along is Tessica Brown?
There is no confirmation on when Brown's due date is for the delivery of her child as she still has to find out what stage of pregnancy she is currently in through a doctor's appointment. Her spokesperson said that she has an appointment next week for an ultrasound.
TMZ obtained a picture of not one, not two, not three but four pregnancy tests Brown took arranged side by side, all showing a positive result. She has also been getting morning sickness, which is further proof of a bun in her oven. Brown is also concerned that the negative hype surrounding the whole Gorilla Glue incident would not affect the baby after he or she comes into this world.
She revealed that she took a pregnancy test last month before her mommy makeover consultation, which included a breast lift and abdominal liposuction. At the time, the test came up negative.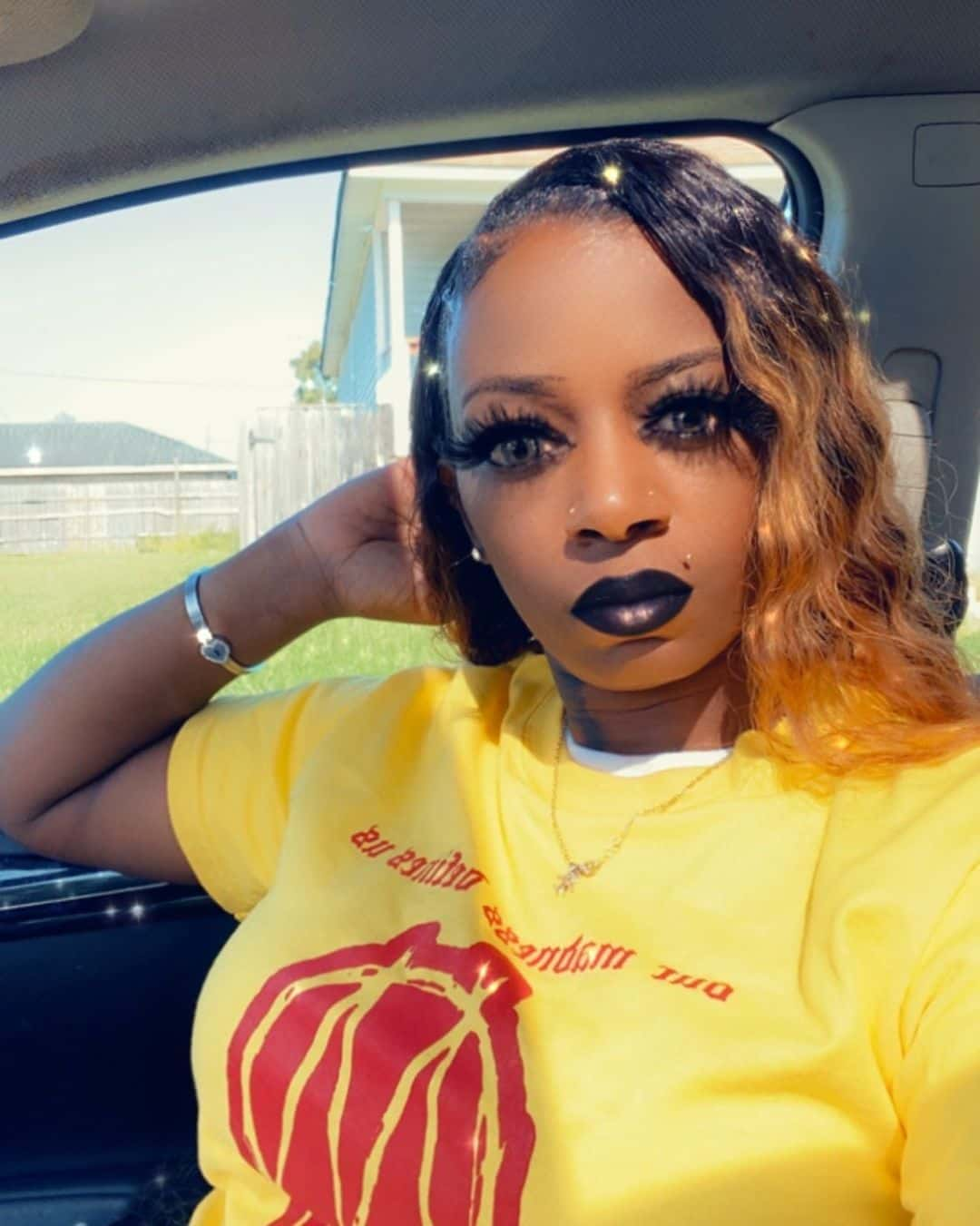 Brown found lumps on her breast
Dr Michael Obeng, the Beverly Hills plastic surgeon who was able to remove the spray adhesive from her hair reportedly using "basic chemistry" earlier this month, was the one who found lumps in each of her breasts during her pre-surgery consultation for her breast lift and abdominal liposuction. She reportedly underwent a mammogram, which confirmed she had masses in her breasts. This was followed by surgery to remove the lumps and test them for cancer.
It was later revealed that the masses found in her breasts were not cancerous. Doctors say the benign cysts were the result of fibrocystic breast disease, which comes with its own complications. However, Brown was advised to get a mammogram every six months.