Netflix 'Who Killed Sara?' Season 2 Full Cast List: Meet Manolo Cardona, Carolina Miranda and other stars from crime thriller Netflix's highly-acclaimed series 'Who Killed Sara?' is set to enthrall viewers with Season 2 and fans cannot wait to see their favorite characters back on the screen. The upcoming season will see Alex Guzman (Manolo Cardona) facing his worst nightmare: his sister's Sara (Ximena Lamadrid) true personality, whom clearly he never knew at all. Meanwhile, a new mystery awaits him as a buried corpse in his own backyard becomes a ticking clock that can make him go back to prison at any time.

Alex will be forced to become an investigator and put together all the pieces that will tell the real story behind Sara and her identity. But most importantly, he will get to know about Sara's relationship with the Lazcano family.
RELATED ARTICLES
Netflix 'Halston': Meet Ewan McGregor, Rebecca Dayan, Rory Culkin and other stars from the miniseries based on iconic designer
https://meaww.com/the-upshaws-full-cast-list-mike-epps-wanda-sykes-kim-fields-netflix-2021

All the characters from Season 1 are returning for the upcoming edition. Let's take a look at the cast of Season 2.
FULL CAST LIST
Manolo Cardona as Alex Guzman
Born on April 25, 1977, Manuel "Manolo" Julian Cardona Molano is a Colombian actor who started modeling at a very young age. At the age of 14, he shot his first television commercial and began modeling professionally for TV commercials. He also did several runways for a variety of agencies in Colombia. In 1995, he made his television debut with the series 'Padres e Hijos' and garnered a lot of success.
Cardona gained a wider prominence after doing numerous projects in the early 2000s. However, his moment of glory came in 2009 when his movie 'Contracorientte' achieved a lot of success across the globe. The film was also selected as the Peruvian entry for the Best Foreign Language Film at the 83rd Academy Awards.

The actor also starred in the highly popular Netflix series 'Narcos' in 2015.
Carolina Miranda as Elisa Lazcano
Born in Guanajuato, Mexico, Carolina Miranda Olvera started her professional acting career in 2012 with the TV series 'Los Rey'. After making guest appearances in several television projects, Carolina starred as one of the main characters on 'Lady of Steel'. The show ran for five seasons and turned out to be a major success for Carolina.

Meanwhile, in 2019, she starred in a Mexican comedy series 'Claramente' and garnered a lot of praise for her acting skills. Apart from being an actress, she is also a successful model and has graced the covers of many distinguished magazines. However, her popularity has soared after her appearance on 'Who Killed Sara?'
Ximena Lamadrid as Sara Guzman
The Mexican actress started working in the entertainment industry at the tender age of 11. She made her acting debut with a short movie titled 'Truth or Consequences'. Meanwhile, in 2020, she made her Hollywood debut with the movie 'On the Rocks' alongside Bill Murray and Rashida Jones. The film was nominated for a Golden Globe.

She gained wider prominence after her appearance on 'Who Killed Sara?' and has earned a lot of fans after her riveting portrayal of Sara in the series.
Alejandro Nones as Rodolfo Lazcano
Born on December 9, 1982, Alejandro Nones is a Venezuelan actor who has been a part of the industry since 2006. Nones made his debut in 2006 with the movie 'Asi del precipicio' and gained prominence with his performance. A year later, he went to star in his first TV series 'Lola: Once Upon a Time' alongside Eiza Gonzalez. He had a recurring role in the award-winning Spanish-language series 'Zacatillo, un Lugar en tu Corazon. However, he gained wider prominence after his role on 'Crown of Tears'.
The actor received a lot of praise for playing the main antagonist of the show. 'Pasion y Poder', 'La Piloto', 'Mi Lista de exes' and 'Amar a Muerte' are some of the projects he has worked on.
Eugenio Siller as Jose Maria "Chema" Lazcano
One of the most prominent artists from Mexico, Eugenio Siller Margain began his career as an actor in multiple commercials, as well as in musical comedies and theatrical productions. He became interested in acting in 2005 and graduated from Centro de Educacion Artistica (CEA), an acting school in Mexico. In 2006, he had a breakthrough role in 'Rebelde', a Mexican telenovela, playing the part of Luciano.

His first starring role in a soap opera came with 'Al Diablo con Los Guapos' ('To Hell with the Handsome'), a smash hit with very high ratings throughout its run in the US in 2008. Eugenio played John O'Donnell in the independent feature film 'Blind Trust'. The movie won Best feature film in the Georgia Latino Film Festival and Eugenio was awarded Best Actor.
Gines Garcia Millan as Cesar Lazcano
Born on September 10, 1964, Millan has been one of the most influential names in the Spanish-language entertainment industry and has worked on numerous projects. He started his career by acting in a variety of theatre productions and made a name for himself. After doing theatre for more than six years, Millan made his television debut with the series 'Medico de Familia'. In 1997, he starred in the movie 'Mama es boba' and won the "La Galeria" at the Alcalá de Henares Short Film Festival, along with the entire cast.
Millan also received the Best Actor accolade for 'Palos de Ciego amor' at the Festival de Cine de L'Alfàs del Pi in 2003. He has won several awards during his career, including the Best Actor accolade at the Iris Awards for 'Le Verdad'.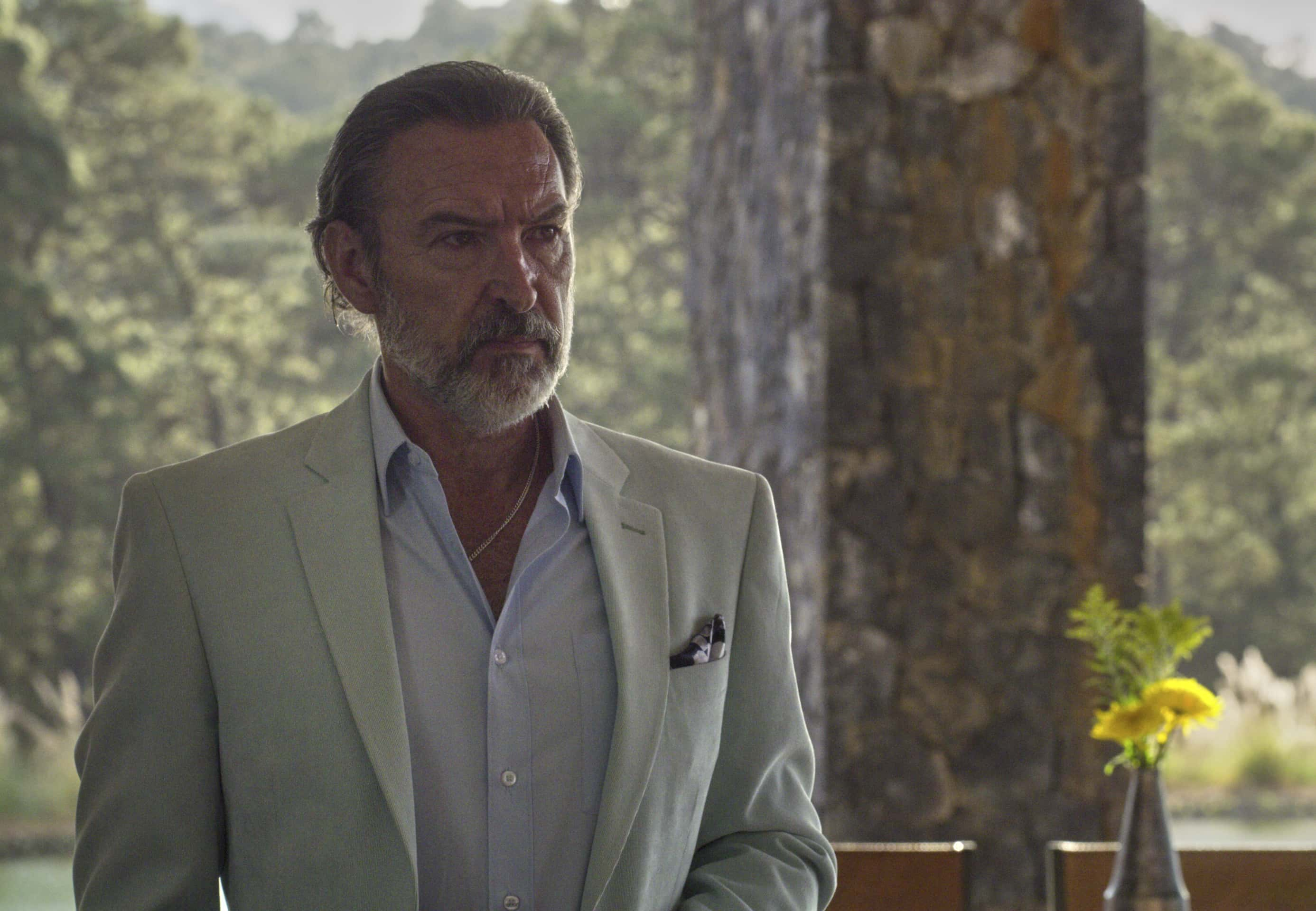 Claudia Ramirez as Mariana Lazcano
Just like Millan, actress Claudia Ramirez has also been a force to be reckoned with in Mexico. Born on July 30, 1964, Ramirez began working in the entertainment industry in 1983 and has appeared in more than 65 projects in her illustrious career. Meanwhile, she made her Hollywood debut with the 1984 movie 'Dune' and made a cameo appearance in the film directed by David Lynch.

She is also known for her roles in 'Streeters', 'Sexo y Otros Secretos', 'Flor de Fango', 'The Color of Passion', and 'Sin Tu Mirada'.
Ana Lucia Dominguez as Sofia
Dominguez started her professional journey as a child actress and began recording commercials for television at nine years of age. Her first television appearance was on the soap opera 'Padres e Hijos'. 'Hermosa Niña' ('Beautiful Girl') was the first series in which she played the leading role. It was at this stage of her life that she decided to focus on acting.
She achieved worldwide success with the show 'Pasion de Gavilanes' ('Passion of the Sparrowhawks'). Her fame grew throughout all of Latin America, Spain, and other parts of the world. She also won the Best Foreign Actress award for 'Pasion de Gavilanes' at Premio MARA de Oro in 2003. Since then, Dominguez has appeared in numerous TV shows and movies.

Excited about Season 2 of 'Who Killed Sara?' Catch the upcoming season exclusively on Netflix on Wednesday, May 19.