Who is Dave Hunt? Oregon House ex-speaker arrested in undercover sex trafficking sting denies allegations Former Oregon House Speaker David Hunt has been cited along with seven others for sex trafficking. Hunt was named after an undercover sting by the Portland Police Bureau's Human Trafficking Unit. The sting was conducted by the unit in April 2021 with the news being published on May 1.
Hunt has denied the allegations and refused to speak on the matter. When contacted by The Portland Tribune, he said, "I don't think I should talk about that." His attorney also told the publication, "Mr Hunt denies the allegations, but respects the criminal justice process and will refrain from saying more until he has his opportunity in court."
READ MORE
Did Mike Huckabee help destroy Josh Duggar's sex abuse records? Ex-Arkansas gov defended sex pest in the past
Joel Greenberg CONFIRMS Matt Gaetz had sex with minor in leaked letter: 'I did see the acts occur firsthand'
The press release by the bureau did not name Hunt directly but made a list of all those arrested available on request. The Portland Tribune was the first to break the story, after requesting the names. The publication found one of those cited to be "53-year-old David Hunt of Milwaukie". Here's everything we know about the Democratic politician, and how he ended up being cited.
Who is David Hunt?
The 53-year-old politician represented Clackamas County from 2003 to 2013. He also served as the speaker of the House from 2007 to 2011. A 2019 Oregon Live profile called Hunt a "business coalition executive who considers himself friendly to both the private sector and the environment. He supports abortion rights, civil unions for gays and lesbians, and has served as president of American Baptist Churches USA."
Hunt attended Sheldon High School in Eugene, Oregon, and New York City's Columbia University where he majored in political science. In the 1990s, Hunt served in a variety of roles for multiple politicians including Congresswoman Louise Slaughter, Congresswoman Darlene Hooley and Congressman Brian Baird. In 2001, he was appointed as the executive director of the Columbia River Channel Coalition. He served in that role till 2012.
In 2003, Hunt won a seat in the Oregon House of Representatives, where he sponsored multiple bills against sex trafficking. Ironically, he voted for HB 2714 in 2011, the bill that made commercial sexual solicitation a crime. Incidentally, it was under this very law that he was cited and arrested. After leaving politics, Hunt worked as the CEO of Pacific Northwest Defense Coalition (3012-2017) and SVP for Government Affairs at Strategies 360 (2017-2020). Currently, he is the president and CEO of Columbia Public Affairs and serves as a board member at Clackamas Community College.
In 1992, Hunt married Tonia. The couple has two children (Emily and Andrew) and the family lives in Gladstone. Not much else is known about Hunt's personal life.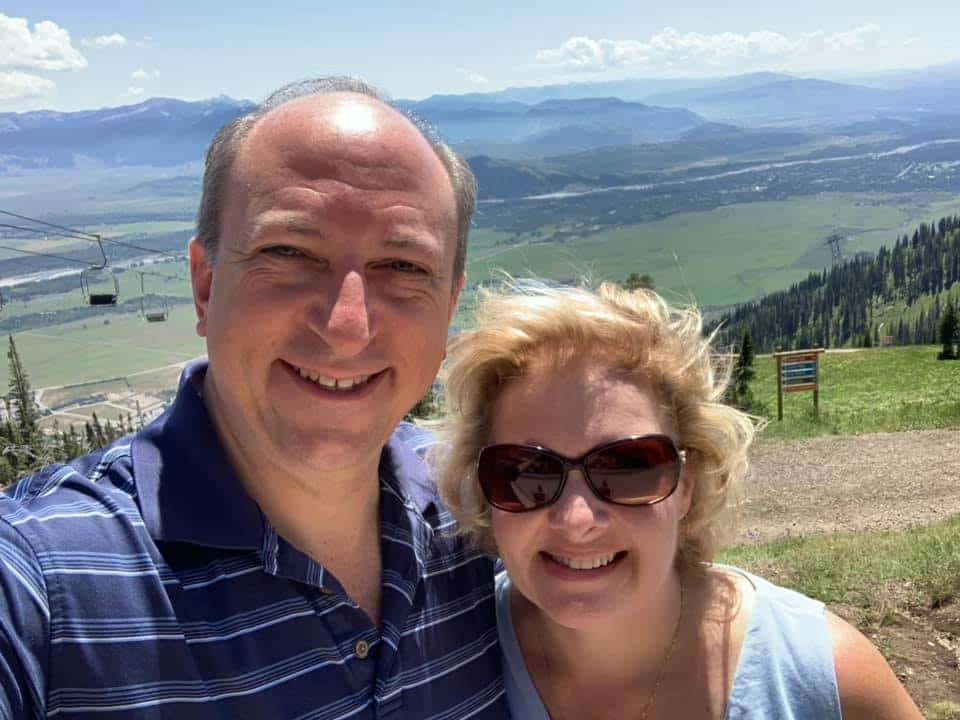 The fallout after being busted
According to the police press release, "Officers posted online decoy ads on known human trafficking websites. The subjects who contacted undercover police officers to arrange payment for sexual acts were criminally cited on the charge of Commercial Sexual Solicitation." Hunt was one of the seven arrested as a part of that sting, reportedly on April 28 by two Portland police officers at a Ramada Inn in Southeast Portland.
Since the news broke, the college has announced that Hunt will be taking a leave of absence. According to Willamette Week, the board released a statement saying, "We are shocked by this allegation and will take appropriate actions that best serve the interest of our students and our community. Effective immediately, Dave Hunt is taking a leave of absence from the board." The board's website has also been updated to reflect Hunt's status.
Online too, many conservatives and conspiracy theorists have tweeted about the arrest and used it to push their theories about the sex ring being run by Democrats. Many others are also using the news to slam organizations such as CNN for not covering the matter. It is unclear as of now if Hunt has been taken to jail or when he will first be due in court.