Who is Alek Minassian? 'Incel' killer convicted for 10 murders, 16 attempted murders in Toronto van attack Canadian Alek Minassian, a self-described "incel", was convicted of 10 counts of first-degree murder and 16 counts of attempted murder in an online hearing held on Wednesday, March 3. Minassian had grabbed the attention of world media when he drove a rental van onto a crowded Toronto sidewalk and killed 10 people on April 23, 2018. Ontario superior court justice, Anne Molloy, who was judging the case rejected defense arguments that he was unable to understand the consequence of his actions.
Minassian's actions on that day took the lives of Renuka Amarasingha, Betty Forsyth, Ji Hun Kim, Dorothy Sewell, Anne Marie D'Amico, So He Chung, Andrea Bradden, Chul Min "Eddie" Kang, Geraldine Brady, and Munir Najjar. To emphasize the severity of his crimes, Molloy also listed the horrific injuries suffered by sixteen others. Yunsheng Tian, 28, suffered a traumatic brain injury, a fracture to the spine, 24 broken vertebrae, facial fractures and a laceration to his left leg. Beverley Smith, 81, was forced to have both her legs amputated above the knee. After Minassian was convicted for murder, Nick D'Amico, the brother of Anne Marie D'Amico who died in the attack spoke to the press. He said: "You're holding your breath for three years. And now you can finally breathe."
In her 83-page judgment, Molloy, wrote: "Why did he do it? There is a long answer." She wrote, "But there is a short answer, a bottom line: he did it to become famous." She refused to address the accused by name, referring to him throughout the proceeding as "John Doe".
RELATED ARTICLES
Toronto van attack: Suspect identified as 25-year-old Alek Minnasian is due in court on Tuesday
Toronto van attack: 'Cop deserves a medal' hero police officer praised for single-handedly arresting suspect
Who is Alek Minassian?
Alek Minassian was only 25 when he was arrested for the van attack. After his arrest, in his conversations with Detective Rob Thomas, Minassian said he belonged to an online subculture of sexually frustrated men who identified as "involuntary celibates" or "incels". He also said he drew inspiration from other men who used violence as a form of retribution for "being unable to get laid".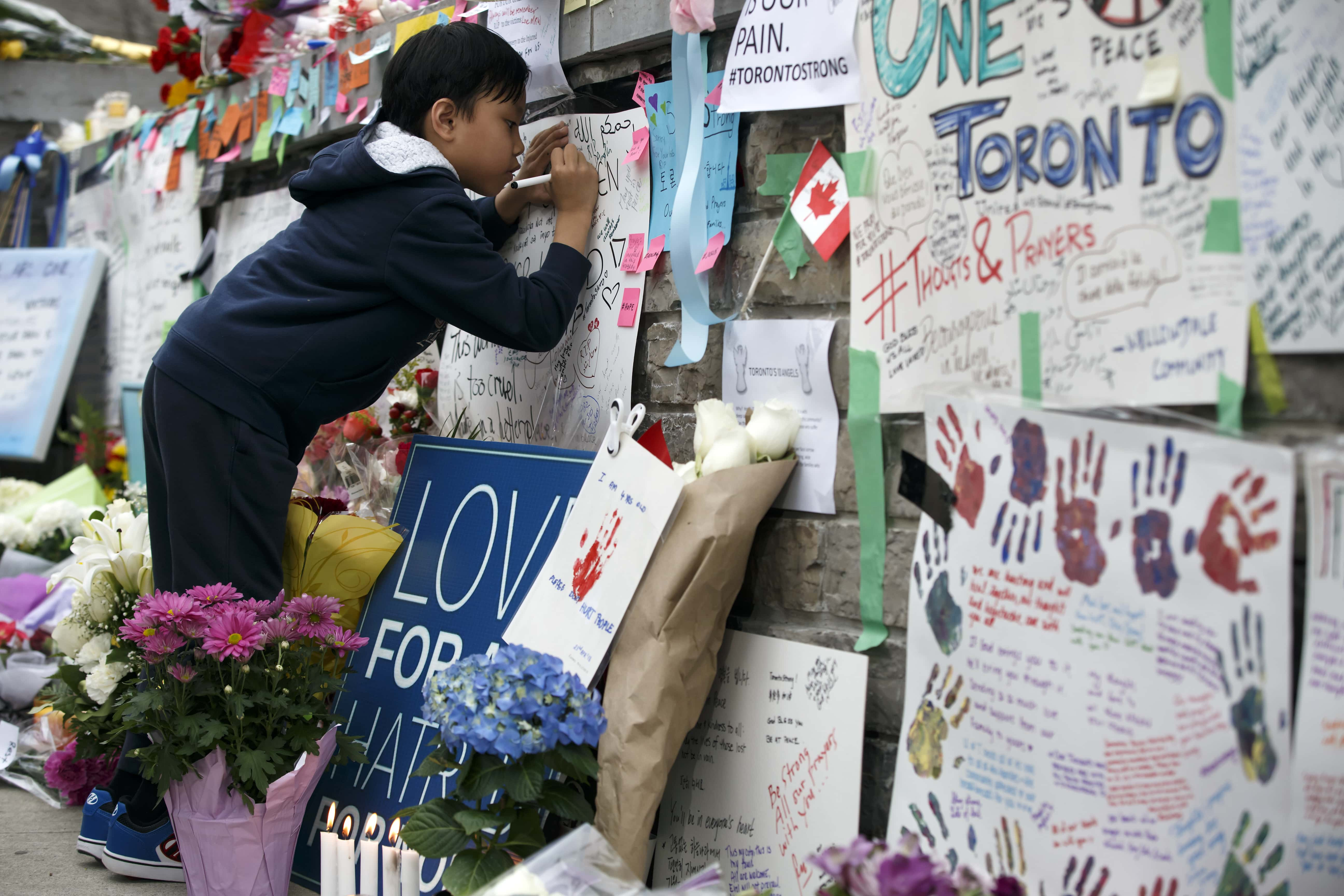 A friend of Minassian who studied with him at Toronto's Seneca College first directed him to online message boards for men who identify as incels. Incels view their inability to meet women as punishment for their status as "beta-males" and direct their anger at people with active sex lives who they derisively call "Chad" and "Stacey". Minassian also claimed to have been in contact with the infamous Elliot Rodger.
Rodger had killed six people and injured fourteen others – by gunshot, stabbing and vehicle ramming – in Isla Vista, California, in 2014 before killing himself. Rodger was also a self-described incel who posted deeply misogynist videos and a sprawling online manifesto calling for an "overthrow" of what he said was feminist domination. Minassian told police he was "radicalized" at around the time of Rodger's attack – and began to fantasize about starting his own "rebellion".
The now 28-year-old Minassian is on the autism spectrum. Defense lawyers had argued that the accused's autism disorder hampered his ability to understand the wrongness of his actions and that he shouldn't be held criminally responsible for his actions.
However, the judge rejected this notion saying the accused had spent years fantasizing about committing the crime and had, after considering how it might affect his family, "deliberately set those thoughts aside, ignoring them, because he did not want them to deter him from achieving this important goal." Molloy described Minassian as "profoundly lonely", who saw himself as a failure and spent hours looking at "depraved" internet sites.
Catherine Riddell, who suffered brain trauma, broken ribs and a broken pelvis during the attack, told the press that she would finally get a good night's sleep after hearing Molloy's verdict. "He can spend the rest of his life in jail because he deserves it. He took lives and he didn't care and you just have to be accountable for what you do," she said. Minassian faces a minimum life term of 25 years in prison after being convicted. A sentencing hearing will be set for mid-March.