Toronto van attack: Suspect identified as 25-year-old Alek Minnasian is due in court on Tuesday The suspect in the van rampage in Toronto, Canada, was identified by police officials as 25-year-old Alek Minassian from the suburb of Richmond Hill. Latest reports state that Minassian is scheduled to appear in court at 10 am on Tuesday.
The assailant was arrested on Monday after he allegedly ploughed into pedestrians with his rental van killing 10 people and injuring 15 others, according to reports. The suspect was captured shortly after the incident in a brief confrontation with police officers a few blocks away from the site.
Police officials said that the information on the charges against Minassian will only be released when the suspect appears in the court, ABC reported.
Toronto Police Chief, Mark Saunders, during a news conference on late Monday, said that the incident appeared to have been deliberate. The suspect driver had fled the scene of the incident, but he was later surrounded and detained.
"The incident definitely looked deliberate," Saunders said.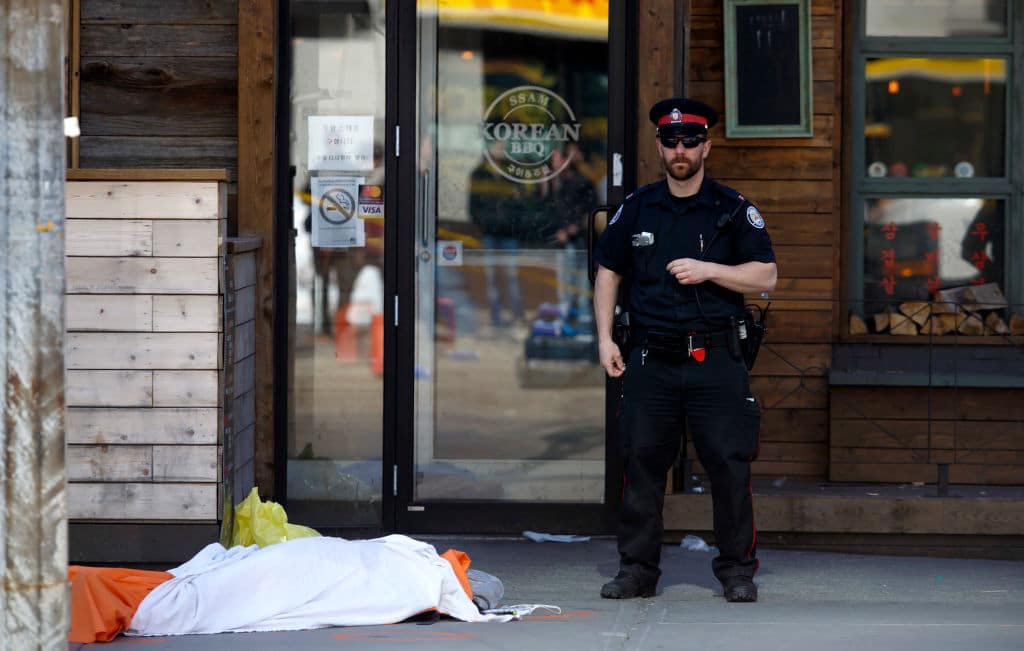 Saunders also praised the officer who detained Minassian without any shots being exchanged between the suspect and the cop.
"The officers here are taught to use as little force as possible in any given situation…the officer did a fantastic job with respect to utilizing his ability of understanding the circumstance and the environment and having a peaceful resolution at the end of the day," the police chief said, according to Macleans.
The White House offered its condolences to the people of Canada on Monday after the deadly rampage. White House Press Secretary Sarah Huckabee Sanders, released a statement, saying that the United States stands with the Canadian people "the aftermath of today's tragic event in Toronto."
"Our thoughts and prayers go out to the families of those affected, and we wish a full recovery to those injured. The United States Government pledges to provide any support Canada may need," Sanders added.
Canada's minister of public safety on Monday said that it is too soon to determine whether the incident was a case of international terrorism, according to reports.