Who is Christian Sanon? Florida-based doctor central suspect in Jovenel Moïse's assassination TRIGGER WARNING: Graphic content
PORT-AU-PRINCE, HAITI: Jovenel Moïse's assassination on July 7 shook Haiti last week, and sent shockwaves across the globe. He was shot dead by a group of armed individuals who entered his private residence in the dead of night. BBC reported that the group had 28 foreign mercenaries, including retired Colombian soldiers, and were all involved in the murder, according to the Haitian National Police. Four suspects were killed by police and a couple of them are now being sought by the police after a gun battle where 17 were detained at the house they were camping at and others were detained after entering Taiwan's diplomatic compound.
Moïse was found lying on his back with 12 bullet wounds and his left eye crushed. The flesh from one of his arms was torn because of the bullet wounds and the slain President of the crisis-stricken nation was found with his mouth gaping open. James J. Solages, an American "mercenary" and ex-chief of security at the Canadian embassy in Haiti was among one of the six "assassins" detained in connection with Moïse's death on July 8. Another Haitian-American suspect booked in the assassination is Joseph Vincent from Miami. A judge investigating the assassination said Solages and Vincent were hired as 'translators' to take Moïse into custody. New information released by Haitian National Police reveals Haitian-born Florida-based doctor Christian Emmanuel Sanon as the "central" suspect in Moïse's killing. A police official during the press conference said he believed Sanon was plotting to become Haiti's new president.
READ MORE
Where are Jovenel Moïse's children? Haiti's 'Banana President' survived by 2 sons and daughter
Why was Jovenel Moïse assassinated? Wife Martine says 'gutless killers' gave him no chance to speak
Who is Christian Emmanuel Sanon?
Christian Emmanuel Sanon, 63, is the third Haitian-born suspect with ties to the United States who has been arrested in connection with Moïse's assassination. Moïse's assailants identified themselves as members of the US Drug Enforcement Administration (DEA), reveals a surveillance video from the exterior of the Prez's private residence. However, US State Department officials confirmed the killers were not from the DEA and Miami Herald reported they were mercenaries hired for the assassination. A search operation was carried out at Sanon's house and officers discovered a hat emblazoned with a DEA logo, 20 boxes of bullets, six pistol holders, four vehicle license plates from the Dominican Republic, and two cars.
Head of Haiti's National Police Léon Charles said he believes Sanon was working along with the ones who wanted Moïse dead and that he was being protected by the slain President's alleged killers. During the press conference held on July 11, Charles also said he believed Sanon was plotting to be Haiti's President. "He arrived by private plane in June with political objectives and contacted a private security firm to recruit the people who committed this act," Charles said revealing that the firm was a Venezuelan security company based in the United Stated called CTU, according to New York Times.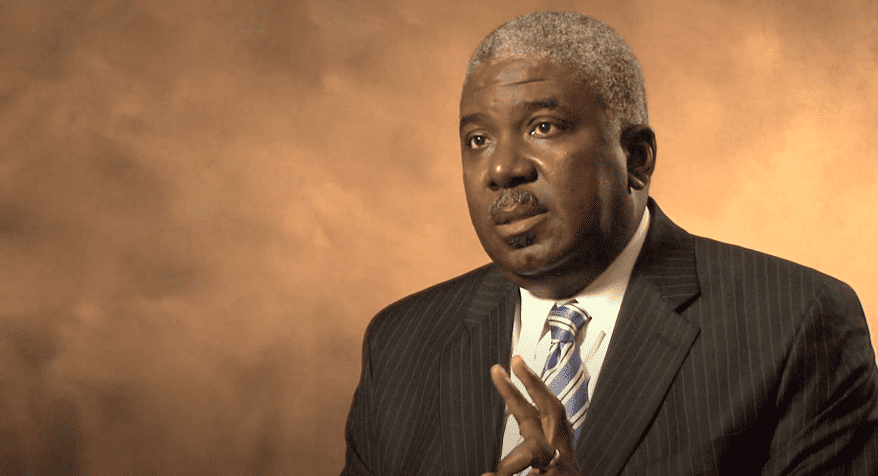 "The initial mission that was given to these assailants was to protect the individual named Emmanuel Sanon, but afterwards the mission changed," the police chief said, implying that Sanon planned to install himself as President of Haiti. Charles said Sanon was the first person who was contacted by one of the Colombian suspects after being arrested.
In a YouTube video uploaded to Sanon's channel in 2011 titled 'Dr. Christian Sanon on Corruption in Politics' he was seen questioning people leading Haiti at the time. In the 3-minute video, Sanon painted the leaders as corrupt and called them out for allowing the exploitation of Haiti's resources. "With me in power, you are going to have to tell me: 'What are you doing with my uranium?'" Sanon said in the video making it clear he saw himself as a better leader for Haiti. "'What are you going to do with the oil that we have in the country? What are you going to do with the gold?'" he added.
Share this article:
who christian emmanuel sanon florida doctor central suspect jovenel moise assassination