Who is Billy Markus? Software engineer who created Dogecoin in 2 hours sold holdings in 2015 due to harassment Dogecoin might have been created as a joke but it is a household name courtesy the Shiba Inu logo and is being repped by Elon Musk on multiple occasions. Software engineers Billy Markus and Jackson Palmer created it in 2013 and recently the former revealed that they created the cryptocurrency in flat two hours and didn't consider the impact it would have on the environment while doing so.
The confession came after dogecoin endorser Musk once again tweeted, "To be clear, I strongly believe in crypto, but it can't drive a massive increase in fossil fuel use, especially coal." This came after he pushed for a carbon tax and also shared that Tesla won't be accepting payments in form of Bitcoin anymore citing carbon footprint resulting from Bitcoin mining and transactions. Markus responded to the tweet with a crying emoji initially and a couple of hours later came back to clarify he was all for Tesla's decision to do their bit for the environment.
RELATED ARTICLES
Why is Elon Musk saying NO to bitcoins? CEO changes mind on allowing cryptocurrency as payment for Tesla cars
What is Shiba Inu? 'Dogecoin killer' cryptocurrency turned 2 nearly jobless brothers' $7,900 investment into $9M
---
To be clear, I strongly believe in crypto, but it can't drive a massive increase in fossil fuel use, especially coal

— Elon Musk (@elonmusk) May 13, 2021
---
Who is Dogecoin creator Billy Markus?
Markus, through his username Shibetoshi Nakamoto on Twitter replied to Musk's tweet writing, "aw man, you right, environment stuff." A user then proceeded to ask the software engineer if he considered energy usage while creating Dogecoin which is also called "people's crypto" because of its affordability and easy transactions. "Billy when you made #doge coin did you try to consider energy usage or was that not something you thought about? How can the dev community make doge more efficient?"
Markus was quick and candid in his reply as he tweeted, "I made doge in like 2 hours I didn't consider anything." Musk later tweeted to his 54.8 million followers that he was "working with Doge devs to improve system transaction efficiency." He also did a poll on his page asking followers if Tesla should start accepting payments in dogecoin. The cryptocurrency, which is based on the meme of a smiling Shiba Inu, has leaped multiple times this year starting in January when it witnessed a 600% surge.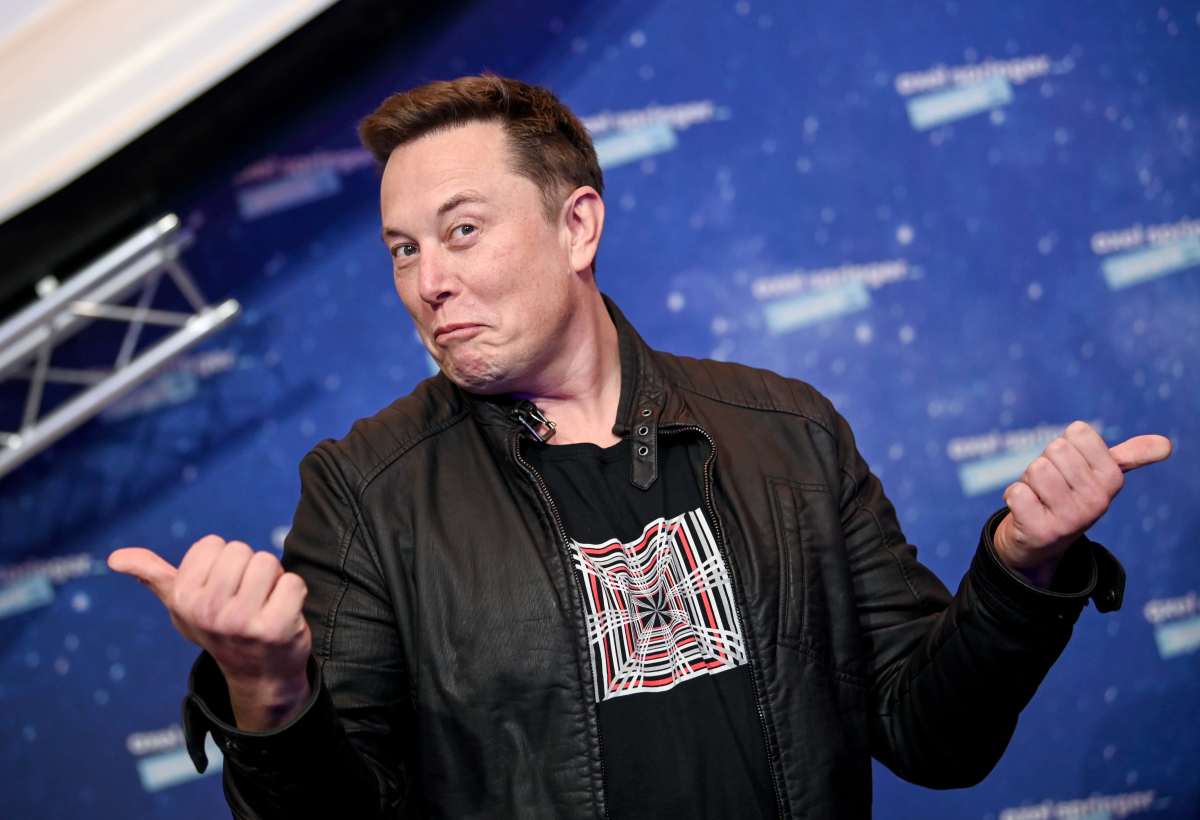 ---
(just to be clear, this is a cheeky response of 'aw man, you right, environment stuff', but now it's blown up so i guess i'll just leave it)

— Shibetoshi Nakamoto (@BillyM2k) May 13, 2021
---
---
i made doge in like 2 hours i didn't consider anything

— Shibetoshi Nakamoto (@BillyM2k) May 13, 2021
---
Dogecoin has made certain people quite rich including a Redditor who claimed he became a millionaire in two months. The colossal rise of this meme currency might lead people to believe that the makers would have cashed in a lot of money. However, Markus only made enough to buy himself a used Honda Civic. He currently works for an education company in San Francisco Bay Area. He decided to sell off his holding way back in 2015 due to online harassment.
"I'm no longer part of the Dogecoin project; I left around 2015 as the community started to shift from one that I was comfortable with strongly," Markus wrote in an open letter on Reddit. "I don't currently own any Dogecoin except what has been tipped to me recently; I gave away and/or sold all the crypto I had back in 2015 after being laid off and scared about my dwindling savings at the time, for about enough in total to buy a used Honda Civic," the 38-year-old said. Markus also wrote his mother was struggling with her home payments and is likely to lose her house. He lamented the fact that he "messed up" his crypto investments years ago which could have massively helped him to support his mom.
Markus also wished that as an original creator, he wanted Dogecoin and the community to be a force for good. "Joy, kindness, learning, giving, empathy, fun, community, inspiration, creativity, generosity, silliness, absurdity. These types of things are what make Dogecoin worthwhile to me. If the community embodies these things, that's True Value," he wrote. Markus ended the letter advising people to be vigilant with their investments and never risk more than one can safely lose.