Who are Bryan Kohberger's parents? Idaho suspect's SHOCKED neighbors 'don't think he's capable' of killing This article is based on sources and MEAWW cannot verify this information independently
MOSCOW, IDAHO: Bryan Kohberger, 28, was arrested on Friday, December 30, over the murder of four University of Idaho students, Kaylee Goncalves, 21, Ethan Chapin, 20, Madison Mogen, 21, and Xana Kernodle, 20.
According to New York Post, he is a PhD scholar in the Department of Criminal Justice and Criminology at Washington State University. He also received a master of arts in criminal justice from DeSales University in Center Valley in 2022. He was born to Michael Kohberger and Maryann Kohberger who works as a paraprofessional, teaching students under the supervision of certified teachers, reported The Sun. Bryan was arrested from their home at 3 am in the morning. He also has two older sisters, Anne Kohberger and Melissa Kohberger. Melissa, 31, is a therapist in New Jersey.
ALSO READ
Internet shocked as Bryan Kohberger attended classes and finished semester at WSU after Idaho murders
Idaho murders: Bryan Kohberger carried out shocking online survey to understand 'psychology of criminals'
Bryan has been charged with four counts of first-degree murder and one count of felony burglary. Eileen Cesaretti, one of the neighbors, claimed, "You'll never guess Ralph, Bryan was arrested. Guess what for? The Idaho murders," she shouted to her husband. Further Cesaretti said, "I don't think he's capable of doing something like this. I pray to God he's innocent," "We are shocked. We are in a gated community. We purposely moved from an ungated community to a gated community because we thought we'd be safer," said another neighbor who only wanted to be referred to by her first name, Elizabeth, reported The Citizen's Voice. She added, "They are the nicest people. My heart is breaking."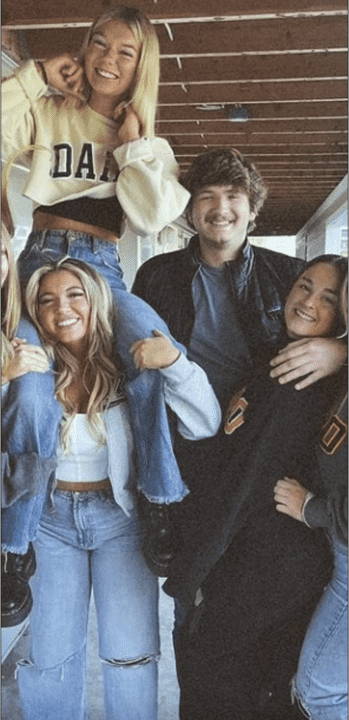 The Indian Mountain Lakes Civic Association notified residents in a letter, "We have been made aware that a suspect was taken into custody in IMLCA last night by the FBI," the letter says. "This is a developing story, and IMLCA has no information regarding this incident — we are following the story like everyone else." Meanwhile, Schuyler Jacobson, 29, a high school classmate of Kohberger at Pleasant Valley High School, said, "I'm in disbelief this is who they say did it, right here. I can't believe he came back here, not in a million years. That was 11 or 12 years ago. People change."
Meanwhile, a post that the suspect allegedly wrote on Reddit has now been removed. It stated, "Hi, my name is Bryan, and I am inviting you to participate in a research project that seeks to understand how emotions and psychological traits influence the decision-making involved in committing a crime. In particular, this study seeks to understand the story behind your most recent criminal offense, with an emphasis on your thoughts and feelings throughout your experience.In the event that your most recent offense was not one that led to a conviction, you may still participate."
Disclaimer : This is based on sources and we have been unable to verify this information independently.
Share this article:
Who are Bryan Kohberger's parents? Idaho suspect's neighbors 'don't think he's capable' of killing