Where is Ori Basly now? 'Jewish Matchmaking' star explores options to get his 'perfect partner' JERUSALEM, ISRAEL: 'Jewish Matchmaking' Season 1 was recently released on Netflix with exciting episodes full of entertainment. The 'Indian Matchmaking' spinoff featured multiple Jewish singles who went on dates to find their perfect partner in order to marry and start a family.
Relationship expert and Jewish dating coach Aleeza Ben Shalom strives to help singles to find near-perfect love partners in the United States and Israel. The Netflix show host was patient when she sat down with every one of the show's singles to jot down what they are looking for in a partner. Ori Basly had a long list when it came to what he was looking for in his partner. He went on a few dates to find his perfect Jewish match.
RELATED ARTICLES
'Jewish Matchmaking': Here's how you can apply for Aleeza Ben Shalom's matchmaking services
Unlocking love: Here's how much 'Jewish Matchmaking' star Aleeza Ben Shalom charges to help find love
Ori sets his dating bar high
Ori joined the 'Jewish Matchmaking' with the hopes of getting married. But his list of expectations was never-ending. Ori revealed during an episode of the Netflix show that he had tried to JSwipe, Tinder and Bumble his way through Los Angeles. However, he failed to find any luck and noted that "The algorithms don't like me." Ori was looking for a blonde and blue-eyed woman who spoke Hebrew and was family oriented. Since he was living with his parents, he wanted his partner to join the family. Ori also wanted to start his own family soon with at least three kids. Ori shared with Aleeza, "I want to feel like she's the most beautiful girl in the world." He made it clear to the matchmaker that he "won't compromise" on looks.
Why did Ori ditch Adi?
After considering Ori's many expectations, Aleeza paired him with Israeli-born LA-based actress Adi. Although Adi was not even close to his ideal blonde-haired, blue-eyed, family-oriented beauty, Ori went on a few dates with her. However, he later decided to explore other options as he didn't feel 'the spark'. Ori and Adi's first date was all about knowing each other. Ori went on a lunch date and tried to know more about Adi. But their second date changed everything. Ori and Adi went horse riding and admitted that they don't feel anything about each other.
Additionally, Adi noted that she can't see herself starting a family anyway soon which bothered Ori as he wanted to have kids soon. However, while talking with his friends, Ori admitted that he is not going to compromise on looks.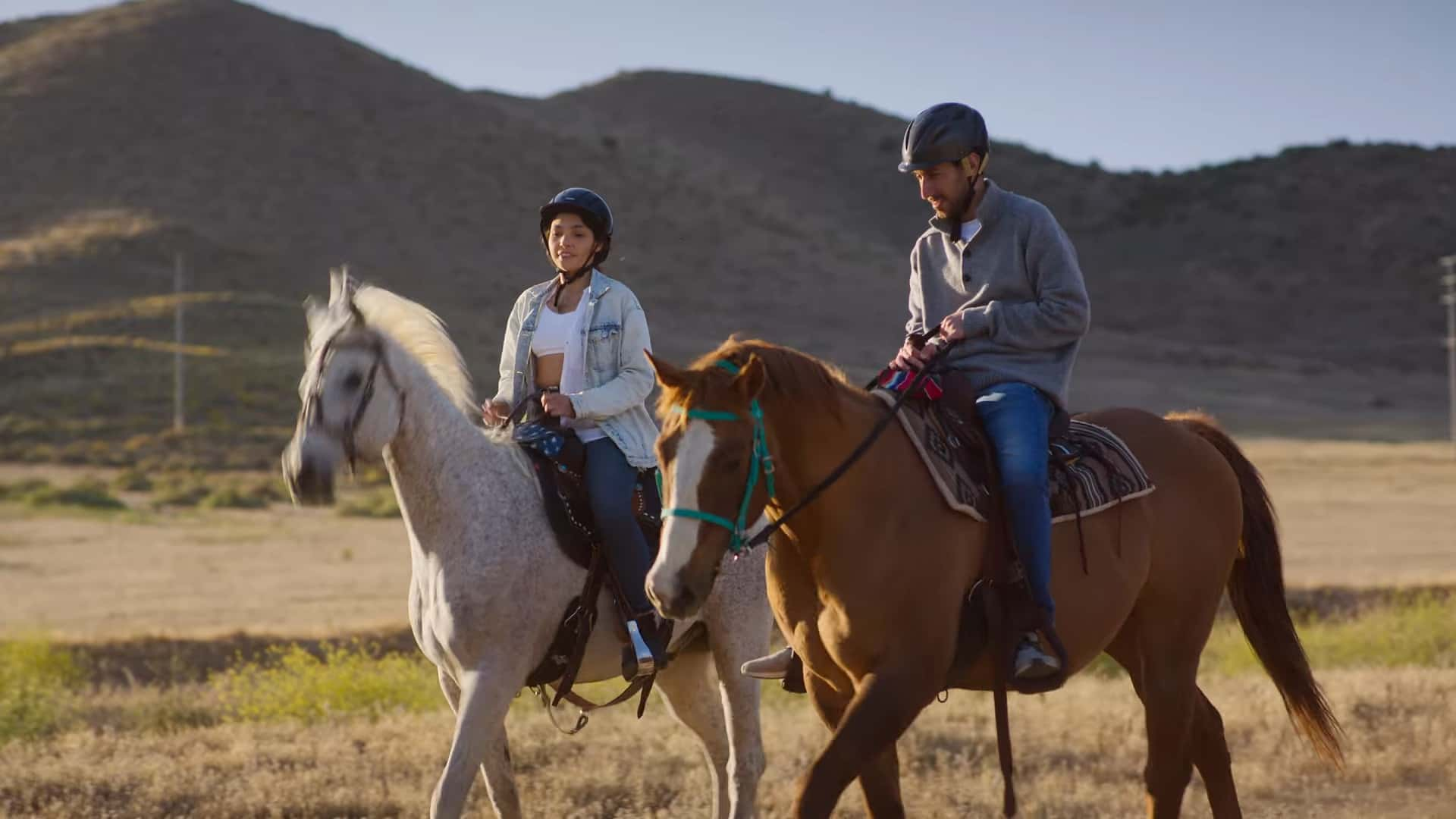 Are Ori and Karin still together?
After Adi, Aleeza matched Ori with 25-year-old dance-loving attorney Karin. She had lighter hair with beautiful eyes, and deep roots in Israel from both her parents as Ori wanted. Ori felt an instant connection with Karin and had an honest conversation regarding their beliefs and expectations during their first date. Ori said during a confession, "She's so f******g beautiful. My gosh." He added, "The fact that she speaks Hebrew, and she's hot, and she's sexy, and she's smart, and she's all this, I got a little bit nervous." Notably, Karin also shared similar feelings and confessed, "I think we have the same sense of humor." Karin added, "We kind of had a little bit of banter back and forth, and Ori laughed at things I would laugh at. That's why it was such a good vibe." Ori further gushed, "I feel like the hard work of waiting for the right person... I feel like I'm manifesting it. I mean, it's just the first date, but still."
Although they went on just a few dates, Ori and Karen felt the connection and might consider continuing their relationship. However, both Ori and Karin keep their personal lives mostly out of the limelight. Additionally, Ori rarely share updates on his Facebook and kept his Instagram private. But we hope Ori has found his soulmate.
You can catch all eight episodes of 'Jewish Matchmaking' Season 1 on Netflix now.
Share this article:
Where is Ori Basly now? 'Jewish Matchmaking' star explores options to get his 'perfect partner'