After Blackpink's Jennie and Rose, will Lisa get her solo debut? Reports suggest delay in K-pop rapper's album Lisa is one of the four members of the internationally renowned Korean girl band group Blackpink. With a huge fan following, she also happens to be the rap artist for the group. But we have only heard her perform as a part of the ensemble girl group. But fans are hoping she will have her solo debut soon. Especially since other group members have launched their solo careers -- Jennie came out with a single titled 'Solo' in 2020, while Rose made her solo debut in March with a single album titled 'R'.
Following Rose's single release, Lisa fans have begun to question YG Entertainment about Lisa's solo debut. Of all the group members, Lisa is the only member who is not a native of Korea. The Thai singer has therefore faced racist hate directed at her in the past, among other things. It was the fans of the singer who had defended her online, and they did so even before her agency defended her. This is why fans are worried that YG Entertainment might take the same relaxed approach towards Lisa's debut too.
RELATED ARTICLES
Ji Soo, Mingyu, Soojin face severe criticism for alleged bullying, here's dark truth behind the issue in Korea
Is Blackpink's Lisa dropping a solo album? Blinks say she will 'break records' and 'rule the summer'
Is Lisa making a solo debut?
So far, what is certain is that YG Entertainment does have plans regarding Lisa's solo debut. At this time, speculation that Lisa will be dropping her solo debut in June took root online with fans raving about how their favorite star was set to rule the summer while breaking records. The speculation centered around a still of Blackpink's schedule released online. The schedule lists expected activities for the girl group and this includes Lisa's solo and the group's mini-album which is reportedly scheduled to be released in October 2021.
However, going by the timeline of Rose's solo release that required a whole slew of promotional activities, among other things, it has been pointed out that the release might not really be ready by June. YG Entertainment would also have to keep in mind all the big releases in June. These include songs by EXO, Mamamoo, Twice, and NCT. So the chances that Lisa's solo will be delayed to avoid any clash is likely. Speculated reports so far also suggest that Lisa's solo release might be pushed from June to the third quarter of the year.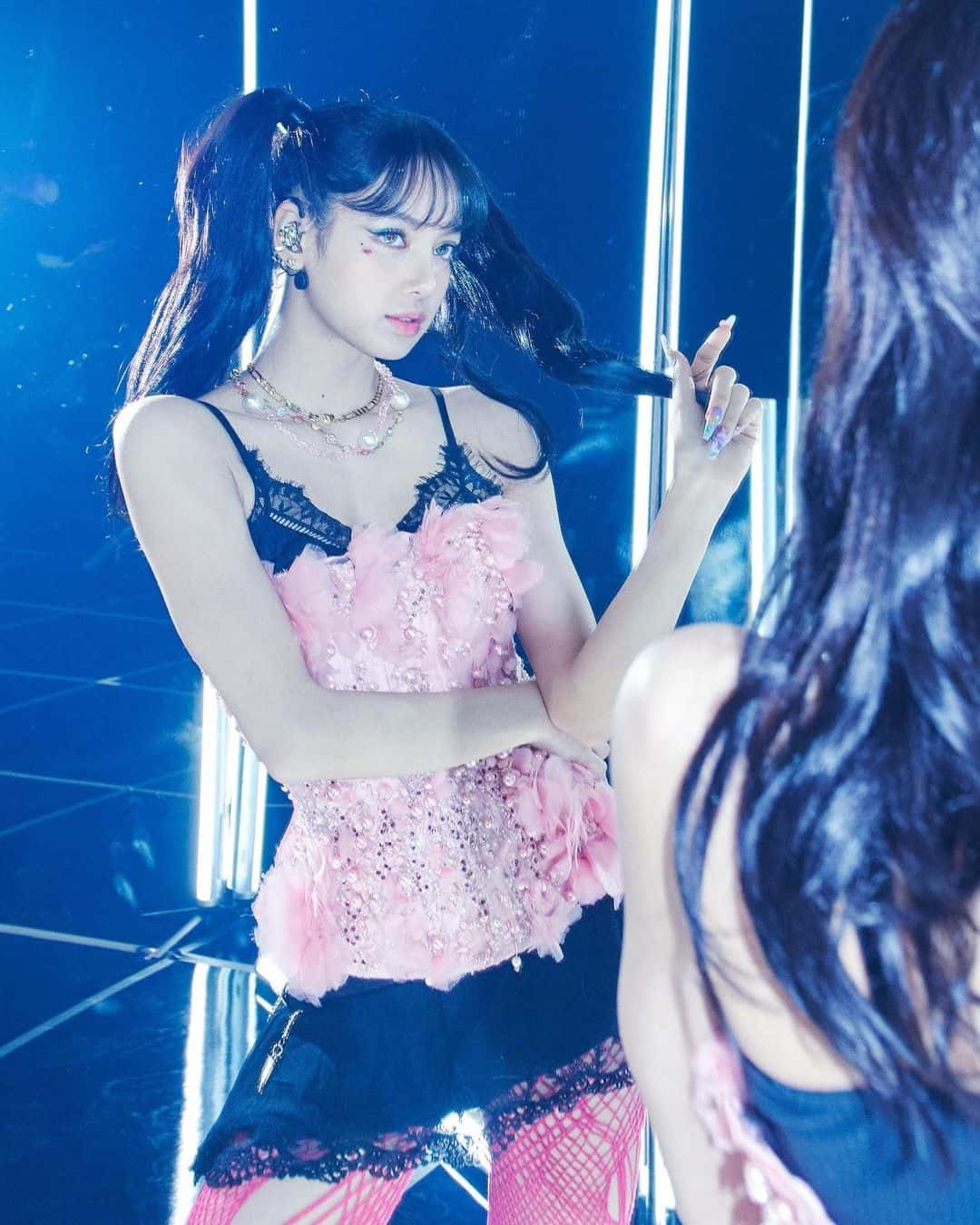 When is Lisa's solo debut
But for now, even though the date has not been confirmed, fans believe the agency is set to release Lisa's debut in June. One fan even released a speculated release date on reddit thread about a Harper's Bazaar article confirming Lisa's solo debut.
The date picked was June 12 because Jennie's 'SOLO' was released on November 12 and Rose's 'R' on March 12. This fan wrote, "Jennie- November 12, Rosé- March 12, Lisa- June 12? Jisoo- my prediction is November 12 (if snowdrop airs in early September, November would be around the end of airtime. BP would have finished their October comback and YG would capitalize on snowdrop clout. If the cycle finishes with Jisoo on Nov 12 it would be like things coming full circle." However, we would have to wait and watch if these speculations come true.
YG Entertainment's take
So far, Lisa's agency has not made any official statement about when Lisa's solo is scheduled to release. When asked about the timeline, the agency did not confirm a date, month, or even the year. Instead, they said, "Lisa is still working hard on the album." The report of Lisa's June release was first posted on Harper Bazaar's Thailand Instagram page with a still of Lisa that was featured in the magazine.
While YG has not officially confirmed the release date, it must be noted that YG usually makes an official announcement a couple of weeks prior to any new release. This is also similar to when the release information regarding Rose's debut date was announced by many Korean websites before YG's confirmation.
Promotion for solo debut?
However, what must be noted is that Lisa appeared on MNET's 'Kingdom: Legendary War' alone and performed 'Savage'. Many fans thought it could very well be the beginning of a round of promotion activities for Lisa's solo. The fact that she had performed alone gave fans hope that she was indeed ready to make her presence felt as a solo artist. Lisa's performance, in collaboration with iKON, went viral with the hashtag #iKONxLisaOnKingdom on May 20, Thursday.
One fan wrote, "Mnet lowkey promoting blackpink and lisa's solo debut HAHAHAHAHAHAHA #iKONxLisaOnKingdom." Another said, "Damn i am more and more excited about lisa solo debut. Just imagine what she will give us Lalisa Collab Stage #iKONxLisaOnKingdom." This fan also shared a clip of Lisa performing on MNET's show.
One fan pointed out how being called "Queen" on the MNET show and getting awarded recently put Lisa on the right path before her solo debut and said, "LISA got called Queen's majesty at Kingdom today and now she won Huge award at Weibo starlight? This girl for sure going to break records on her solo debut mark my words Relieved @blackpink."
---
LISA got called Queen's majesty at Kingdom today and now she won Huge award at Weibo starlight? This girl for sure going to break records on her solo debut mark my words 😌💅 @blackpink pic.twitter.com/ZUZWFeVoAQ

— 〽️ (@xueroldhag) May 20, 2021
---
Upon receiving the Weibo Starlight Award as Popular Artist of the Year, Lisa said, "Hello everyone, I'm Lisa! I hope that the Weibo Starlight Awards are going on smoothly! I'm so grateful to receive 'Popular Artist of the Year Award', and thank you so much to the fans who always support me. I love you! See you on Weibo! Love you guys!" At this point, the solo debut of Lisa is important as the other members of Blackpink have already carved up their respective paths. Jennie and Rose have made their solo debut while JiSoo is set to debut as an actor with the show 'Snowdrop' also starring Jung Hae-in. So the uncertainty about Lisa's solo release has left fans feeling anxious.