What is the 'Snow White Orgy'? Inside Disney staffers' rumored sex party after success of 1937 movie BURBANK, CALIFORNIA: Disney is close to celebrating its 100th anniversary, and they still have secrets unknown to the public. One of the critical secrets still under wraps is the 'Snow White Orgy', a party arranged to thank the crew of their successful movie, 'Snow White and the Seven Dwarfs'.
According to Daily Mail, the movie became a sensational hit in 1937, raising Disney's position in the cultural life of Britain and America. The 'Snow White Orgy' hosted near Palm Springs in Norconian Hotel turned into a party of drunkenness, nudity, and extramarital sex.
RELATED ARTICLES
Disney's box office WOES continues as 'Strange World' set to lose over $100M in theatrical run
'Can't deal with multi-universe': Tim Burton says he will never work with 'horrible circus' Disney again
The party also witnessed a man jumping off the hotel roof into the swimming pool and also someone else riding a horse into the hotel lobby. Famous animator Bill Justice reportedly said, "Swimsuits flew out the windows. There were naked swim parties, people got drunk and were often surprised what room they were in and who they were sleeping next to when they awoke the next morning."
According to Cartoon brew, Justice claimed that all the costs of the party were borne by Walt and Roy Disney, and also suggested the animation team had been under huge pressure for two years working for the movie. "When I came on at the end of production, I still felt that stress. When we arrived at the Norconian Hotel there were pools to swim in, tennis courts, a golf course, music, and plenty of food and alcohol and something just snapped," Justice said.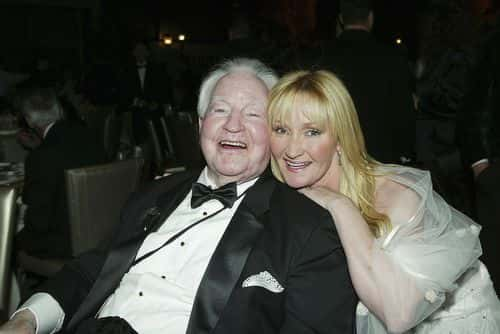 The animator also stated that Freddy Moore walked on the upper floor balconies thinking it was ground floor and later landed on a tree. "You know, he was one of my idols. I never saw Freddie Moore do a bad drawing. As my wedding gift from my wife, Kim, I got a sketch of a woman's head wearing a hat done by Freddie," Justice reportedly said.
Justice also mentioned in an interview with Cartoon Research, "The Disney Brothers had sent out a memo that if you were in animation you weren't supposed 'to dip your pen in the company's ink and paint,' which was their way of saying, 'Behave yourself with the ink and paint girls.' If you told a dirty joke within earshot of Walt, you might get fired. He didn't put up with any of that stuff."
Justice continued, "An animator picked up an ink and paint girl and dumped her into the pool fully clothed. Followed by others jumping in and all hell broke loose pretty quickly." Justice also stated that Walt drove home with his wife the following day and never partied again with them. It also led to a situation where if you wanted to keep the job, they were not supposed to talk about the party ever again in the office.
Share this article:
What is the 'Snow White Orgy'? Inside Disney staffers' rumored sex party after success of 1937 movie