What is Mindy Kaling's net worth? Actress lives in Frank Sinatra's mansion Mindy Kaling's big breakthrough was on 'The Office' as Kelly Kapoor, but one thing is for sure her 'office job' led to far more millions in the bank than for most of us who start out the same way. Mindy Kaling who was born and raised in an upper-middle-class Indian family attended Dartmouth College and graduated with a bachelor's degree in playwriting.
After college, Kaling moved to Brooklyn, New York, where she briefly worked as a production assistant.
When 'The Office' was adapted from the British sitcom into an American version in 2004, Kaling was hired as a writer and also appeared on the show as Kelly Kapoor. Her comedic instincts were certainly sharpened after 'The Office' and she then went onto star and create 'The Mindy Project' which established Kaling as a force to be reckoned with in the comedic world. She has since then gone onto creating and act in several series such as 'Never Have I Ever' and movies such as 'Ocean's 8', 'A Wrinkle in Time' and will now be lending her vocal talents to the much-awaited spin-off of the 'Monsters, Inc.' franchise 'Monsters At Work'. So just how hard is Mindy laughing when she heads to the bank? Let's find out.
READ MORE
'Monsters At Work' Full Cast List: Meet Billy Crystal, John Goodman and other stars on Disney+ show
Mindy Kaling's 'Never Have I Ever' scores big with fans on diversity of cast and 'Riverdale' references
What is Mindy Kaling's net worth?
Mindy Kaling's net worth is estimated to be approximately $35million which she has garnered from her extremely successful television, film and writing career.
Awards
Mindy Kaling has won several awards over the course of her career and has been nominated for six Emmy awards for her work as a writer. Besides this she has also won two Screen Actors Guild Awards, a Satellite Award and a Reader's Choice Award for her book, 'Why Not Me?' In 2012, 'Time' magazine included Mindy Kaling in their list of 100 Most Influential People.
Real Estate and Jewellery
Mindy Kaling spent a whopping $9.95 million to purchase a beautiful beachfront home, which had a very special previous owner, none other than Frank Sinatra. The Sinatras had purchased the extravagant 5800 square foot home which boasts of a pool, a spa and an elevator for $3 million in 1990. Mindy Kaling had done quite a bit of house swapping before moving into the Sinatras old home. In 2007, Mindy Kaling purchased a Spanish bungalow in Los Angeles for $1.575 million. The 2,674-square-foot home was later listed by Kaling in 2018 for $2.195 million before she lowered the price to $1.995 million and finally sold the property.
Mindy Kaling doesn't just have a stylish home, but she has always had a sense of style both on-screen and off that has always been eye-catching. Perhaps never more so than at the 2020 Oscars, where she actually had a security guard with her to protect the $1 million worth of diamonds that Kaling was sporting including, 78.46-carats of marquise-cut diamonds and 46.33-carats of round-shaped diamonds set in 18k white gold, plus earrings with 4.23-carats of pear-shaped diamonds and .31-carats of diamonds set in 18k white gold and a ring with a 1.23-carat diamond and 5.12-carats of round-shaped diamonds set in 18k white gold.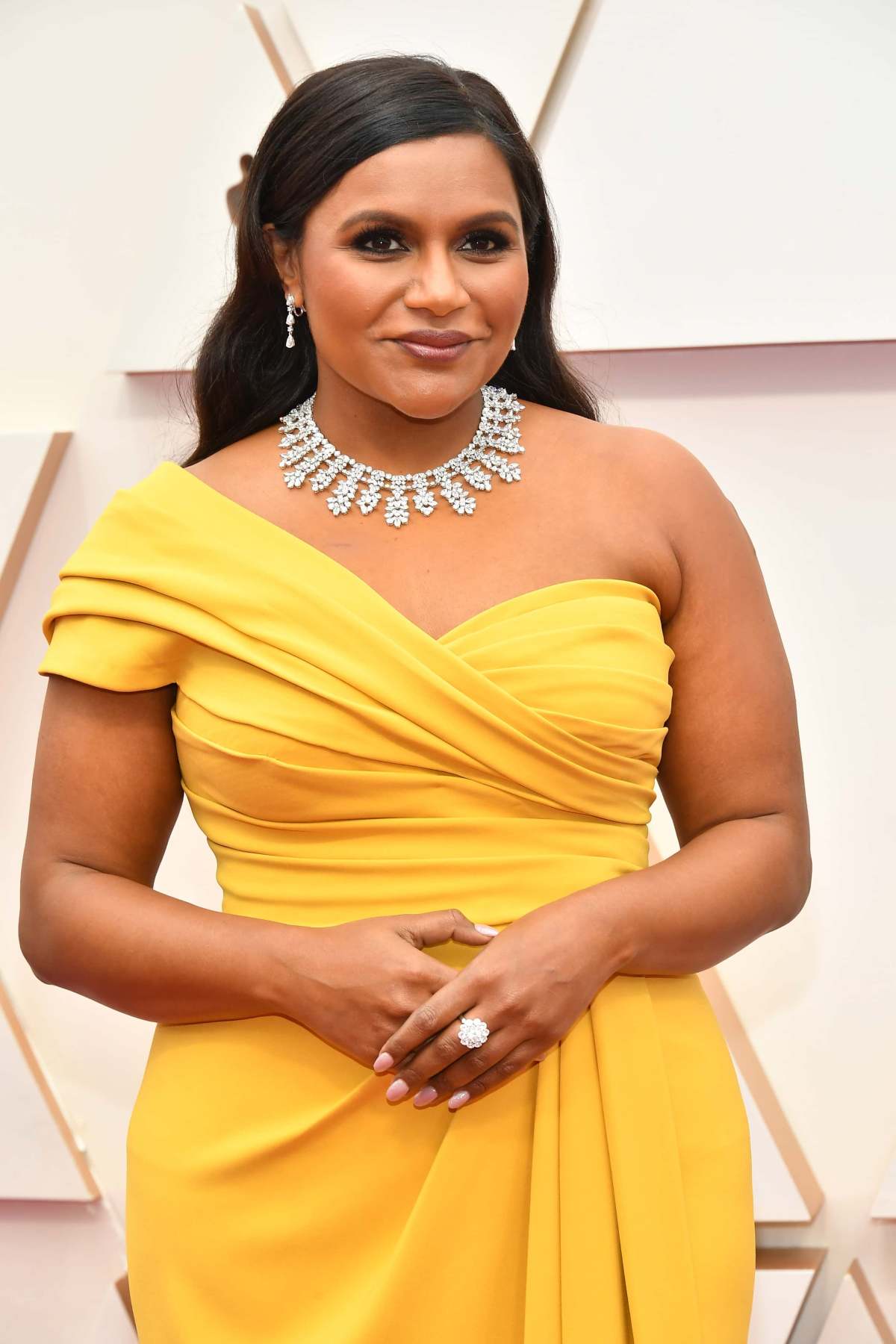 Mindy Kaling's talents can be heard next in 'Monsters At Work' which starts streaming on Disney + on July 7, which Mindy's two children we're guessing will enjoy. Catch the trailer below.
Share this article:
what is mindy kalings net worth how mindy kaling from middle class family frank sinatra home