What is 'mask apartheid'? Parents 'gobsmacked' as schools say kids without masks will be kept away from friends Schoolchildren have reportedly been told in England that if they refuse to wear masks when they return to school, they may be kept apart from their friends. Reports say that even though masks and regular tests are strongly encouraged, officials have insisted they are not legal requirements and students should not be "denied education" as a result of non-compliance.
As per The Sun, when students return to school, they will receive three initial tests for Covid-19 on-site before transitioning to twice-weekly home testing (the results of which have to be reported to their teachers). While this is reportedly not compulsory, reports say that some schools have been accused of "blackmailing" parents by telling them students must be tested in order to return from March 8.
READ MORE
Texas Gov Greg Abbott slammed for lifting mask mandate, the Internet says he's 'setting people up for the kill'
Joe Biden dubs governors lifting mask mandates as 'Neanderthal thinking', Internet calls it 'insult' to cavemen
What is "Mask Apartheid"?
As per the report, Val Mason, headteacher at Hornchurch High School in Havering, east London, wrote to parents saying children whose parents do not consent to test will have to work remotely from a "separate space" on the school site. In a letter sent home to parents, the Stonehenge School in Amesbury (in Wiltshire, England) said: "Students who do not wear face coverings may be asked to sit near open doors or windows and must understand that their peers may not wish to sit with or work with them."
According to reports, the Warwick School in Redhill (Surrey, England), told parents "alternative arrangements" would be made for maskless students. A school in Rayleigh, Essex, reportedly said those without masks would not be allowed to eat their packed lunch in the canteen and instead will be made to eat outside regardless of the weather.
As per reports, students without masks at an unnamed school have been told they will have to use a separate entrance and may not be allowed to sit with friends in the canteen or take part in group activities such as drama and PE. Moves like these, according to reports, have been heavily criticized, with some parents even calling it a "mask apartheid". As is common knowledge, apartheid was a system of legislation that upheld segregationist policies against non-white citizens of South Africa.
One parent, speaking to the press, said that he was "gobsmacked", adding, "This is coercion bordering on blackmail". They said, "I have printed off the Government guidance and it very clearly says it should be voluntary. My child doesn't want to be separated from her friends or missing out on more teaching time. We should be free to make informed consent without any strings attached."
Allyson Pollock, a professor of public health at the Newcastle University, said that schools were infringing on children's rights. She said, "This is not informed consent, its coercion and other harms are emerging as a result — psychological trauma, isolation, segregation stigmatizing children and its a form of abuse and harassment and intimidation of children and parents," adding that there was "no evidence" that wearing masks in class prevents transmission.
Tory MP Rob Halfon, the chairman of the Education Committee, speaking in the Commons on Monday, March 1, said, "Given that the schools minister (Nick Gibb) said that the wearing of masks by pupils on the school estate is advisory guidance if a pupil or a parent on behalf of a pupil objects to comply with the wishes of a headteacher to wear a mask, are we not in danger of creating mask anarchy?" adding, "Is it not better to come down firmly on one side or another and provide clearly definitive regulations to help teaching staff?"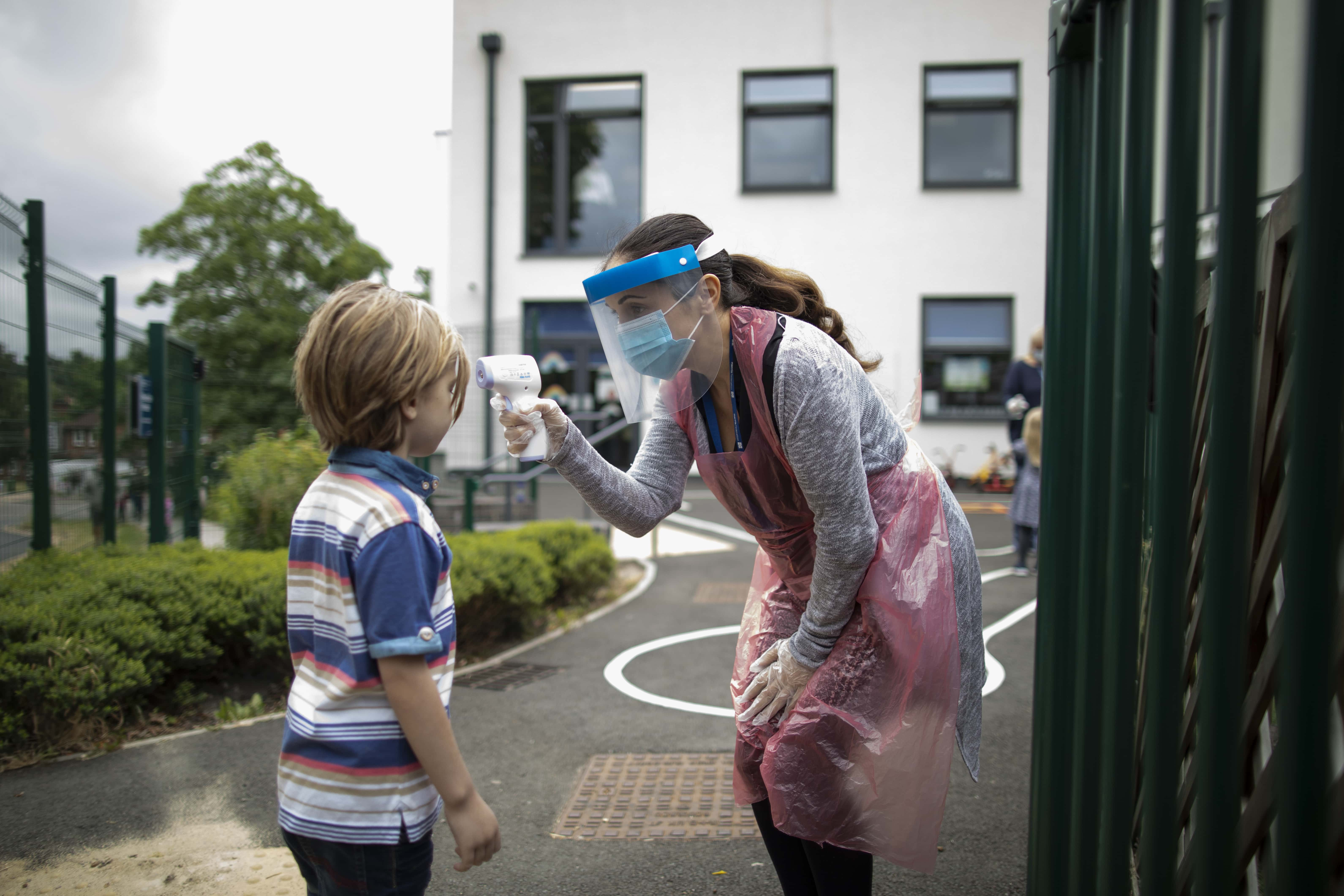 Gibb responded with, "Well we said very clearly that we strongly recommend students in secondary schools to wear face coverings in classrooms where it's not possible to keep social distances between pupils. And we've also said for quite a number of months that wherein communal areas of a school it's not possible to maintain social distance, then staff and adults and students in secondary schools should also wear face masks."
Share this article:
What is mask apartheid Parents fear discrimination schools warn children england covid19