'We'll see each other again': John Travolta shares heart-touching tribute for 'special' friend Kirstie Alley LOS ANGELES, CALIFORNIA: Veteran actor John Travolta is feeling devastated after the death of his close friend Kirstie Alley and shared a heart-touching tribute on social media, reflecting on his friendship with the actress following her death on Monday, December 5. The news of her death was confirmed by her children, True and Lillie Parker, on social media and the statement revealed that she died following a long battle with cancer.

While mourning the death of his close friend, Travoltashared a couple of photos of Alley on his official Instagram account. The first photo was a magnificent throwback photo of the actress in which she can be seen posing for the camera in a beautiful white dress while the other picture featured Travolta and Alley smiling at each other.
RELATED ARTICLES
Kirstie Alley: 'Cheers' and 'Drop Dead Gorgeous' star dies at 71
'Beautiful, talented and funny': Fans remember Kirstie Alley as 'Cheers' actress dies at 71 after cancer battle
The actor also wrote that Alley was one of the most "special" people he knew and shared a special relationship with her. Along with the photos, the veteran actor wrote, "Kirstie was one of the most special relationships I've ever had. I love you Kirstie. I know we will see each other again."
On the other hand, he also shared a clip on his Instagram Stories in which he and the late actress can be seen dancing to the tunes of 'The Dance of Love'. The clip is from the movie 'Look Who's Talking Now' which sees them playing each other's love interests.

The aforementioned stars shared a beautiful relationship with each other and were friends for a very long time. In an interview given in 2019, Travolta said that Alley was his "soulmate" after she supported her former co-star at the premiere of his movie 'The Fanatic'. At the time, Travolta also noted that he is down for a sequel to 'Look Who's Talking Now' and would 'do anything' with Kirstie.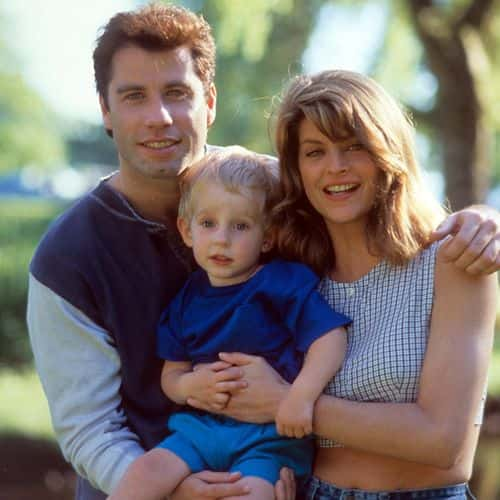 "It's been 30 years [since 'Look Who's Talkin'], but it was this morning that I even learned it's been 30 years. I didn't know that. I would do anything with Kirstie. So let's see what happens," Travolta said.

Meanwhile, everyone knows that Alley was in love with Travolta and admitted that she would have married the 'Grease' star if she wasn't already married to 'Baywatch' star Parker Stevenson at the time. While featuring on an episode of 'Celebrity Big Brother UK', she said, "I almost ran off and married John. I did love him. I still love him. If I hadn't [have] been married, I would have gone and married him."

In the statement announcing her death, True and Lillie noted that their "fierce" mother has passed away following a long battle with cancer and was surrounded by her loved ones when she took her last breath. The family also thanked the team of doctors who did everything to keep her well.
"She was surrounded by her closest family and fought with great strength, leaving us with a certainty of her never-ending joy of living and whatever adventures lie ahead. As iconic as she was on screen, she was an even more amazing mother and grandmother," the statement read.
Share this article:
We will see each other again John Travolta shares touching tribute for special friend Kirstie Alley