Volodymyr Zelenskyy net worth: Rumors of Ukraine president's wealth spread amid invasion Russia's invasion of Ukraine has turned Ukraine President Volodymyr Zelenskyy into a hero who sticks by his people in times of need and does not flee away to protect himself. During this hard time for Ukraine, the comedian/actor turned president has helped attract global attention and support for his nation as he uses his media savvy to communicate on the world stage.
Ever since the Russian invasion, rumors, propaganda are being spread online about the Russia-Ukraine war. In what may be an attempt to undermine support for the Ukrainian president and his nation, many wild rumors have begun spreading online about Zelenskyy's net worth. Such rumors are fueling distrust and speculation, and some have accused Zekenskyy of using his office to enrich himself.
READ MORE
The 3 lives of Volodymyr Zelenskyy: How RUSSIANS helped Prez survive assassination attempts
Ukraine President Volodymyr Zelenskyy urged to surrender as fears of assassination grow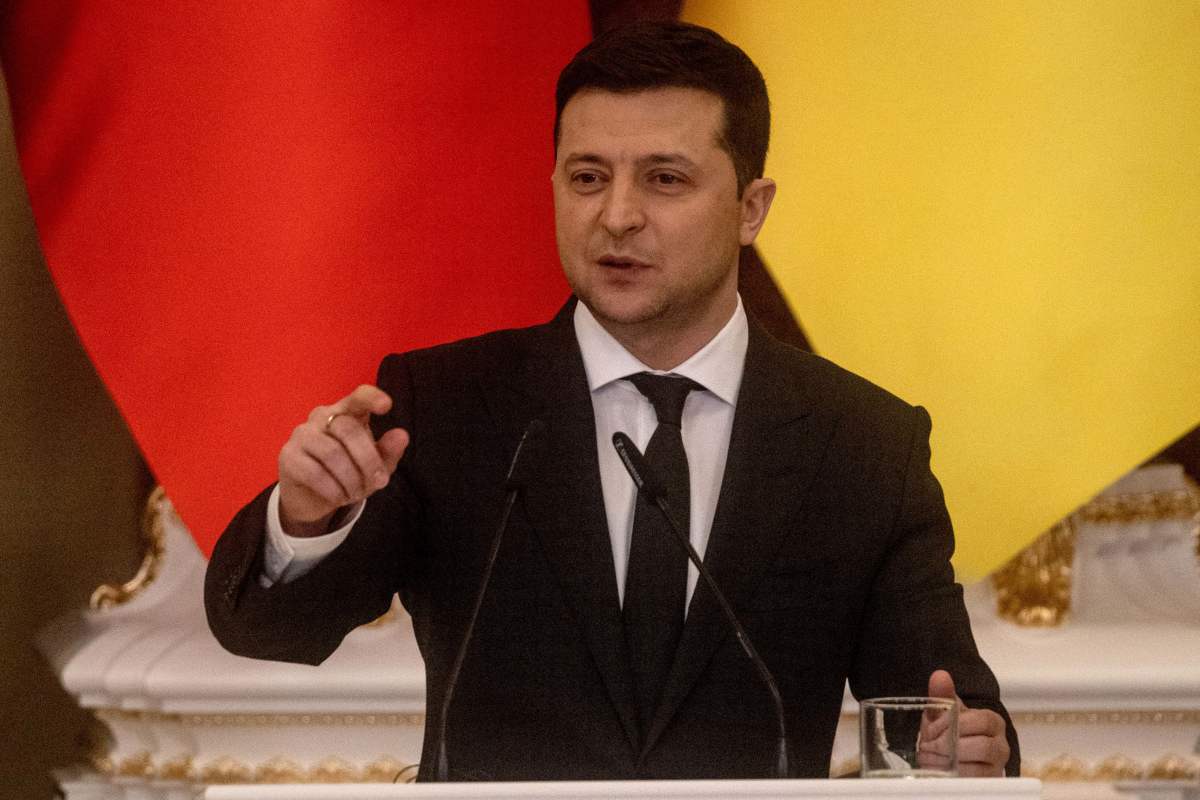 Volodymyr Zelenskyy's net worth
Many sources claim that Zelenskyy's net worth ranges from $1.5 million to half a billion dollars, with some speculating that it goes all the way up to a staggering $1.5 billion. According to Celebrity Net Worth, Zelenskyy is worth roughly $1.5 million, not $1.5 billion. The site says that the president's financial disclosure from 2018 listed total assets worth 37 million hryvnias, the Ukrainian currency. That gave him a net worth of $1.5 million, although, due to foreign exchange rates, the amount fluctuates.
Zelenskyy's current role as Ukrainian president earns him only 28,000 hryvnias annually, or just $930 per month, per Celebrity Net Worth, which is an annual salary of roughly $11,200.
In his 2019 financial disclosure, Zelenskyy reported he was worth roughly 30 million hryvnias or nearly 1 million dollars.
Zelensky earned most of his money as a Ukrainian entertainer, starring in Russian-language films including 'Love in the Big City', 'Office Romance',and '8 First Dates'. In 2006, he also participated in 'Dancing with the Star (Ukraine)' as a contestant. The tri-lingual president, who is fluent in Russian, Ukrainian, and English, also dubbed the Ukrainian voiceovers for 'Paddington' and 'Paddington 2'. He also took the role of a producer for the show 'Svaty'.
From 2015 to 2019, he starred in a political satire comedy series, 'Servant of the People'. The satirical show, which aired for 51 episodes, was quite popular and it helped Zelenskyy in earning a huge chunk of cash.
All these rumors about Zelenskyy using the office to enrich himself during the war might just be another Russian propaganda. But, besides all these, there are still many people who have faith in the president and are supporting Ukraine.
Share this article:
Volodymyr Zelenskyy net worth Rumors of net worth spreads amids Russian invasion