'They know respect': Viral video shows adorable moment boy asks sister to bow before Queen's coffin LONDON, UNITED KINGDOM: A little boy has won people's hearts on the internet after teaching his little sister about the royal family's protocol. As Queen Elizabeth II's coffin lay in state at Westminster Hall for a few days before her funeral on Monday, September 19, thousands of people went there to pay their tributes.

The brother-sister duo was reportedly two of them. The footage of them at the venue of the lying-in-state has gone viral on the internet with more than one million views. The clip showed the boy and sister looking at Her Majesty's coffin. The little girl was walking ahead of her brother. As she passed the coffin, her brother asked her to stop by touching her on her back.
ALSO READ
The King Of Seducers at Buckingham Palace: Meet Spain's disgraced King who had THOUSANDS of lovers
Princess Anne hates being in the limelight despite being 'hardest working member', claims royal expert
The young man also held his sister's hand and signaled her to bow down. The pair can then be seen paying their respects to the Queen, who died at Balmoral castle on September 8. The scene left a number of people overwhelmed as they went on to hail the boy and the girl. A user tweeted, "What lovely children. Their parents must be very proud of them!"
Another said, "I'm so glad you are sharing it! These two little girls are precious!" A third shared, "A brother teaching his sister. ❤️ Would love to meet their parents! They can be proud." "Those two little ones just brought tears to my eyes. They know respect and can teach some adults a thing or two. Bless their hearts," another noted.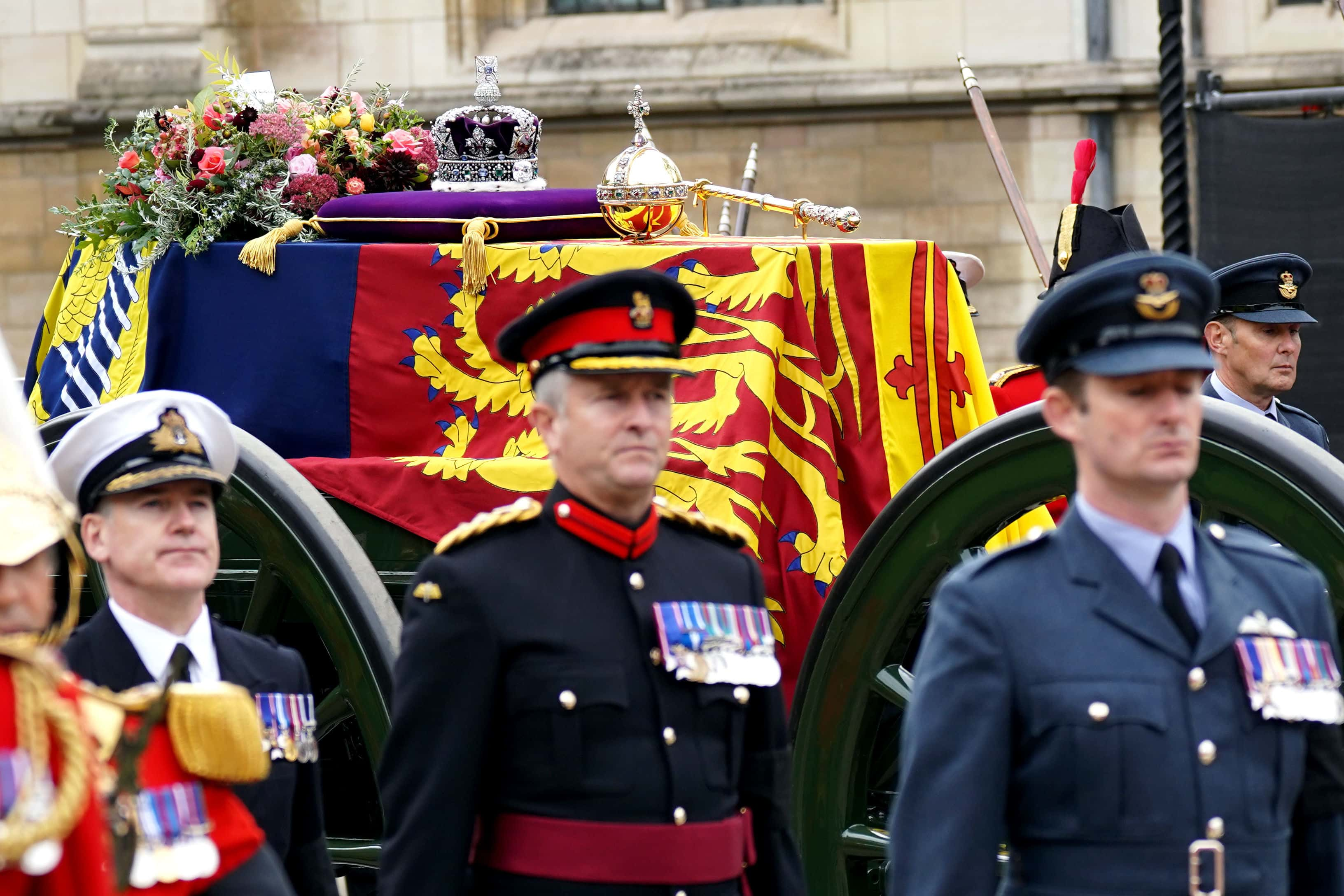 A person commented, "Brilliant! Such respect from those young ones. Loved the way she grabbed her hand to give a bow." Another person stated, "Awwww, that brought a tear to my eyes. Obviously rehearsed. Such gorgeous, beautiful children, & so respectful. ❤️"
"Adore this. Respect. Regardless of age/gender/colour/creed. Like so many before and after them ❤️❤️❤️," a tweet read. Another tweet added, "These two must surely become the nations sweethearts... they must become a symbol of what is beautiful in England today.. for one so young to show that kind of respect... is immeasurable.... I wish them nothing but happiness all their lives xx."
The Queen's final resting place will be at St George's Chapel at Windsor Castle. As per a statement from Buckingham palace, "The State Funeral of Her Majesty The Queen will take place at Westminster Abbey on Monday 19th September at 1100hrs BST. Prior to the State Funeral, The Queen will Lie-in-State in Westminster Hall for four days, to allow the public to pay their respects."
The statement concluded, "Following the State Funeral, the Coffin will travel in Procession from Westminster Abbey to Wellington Arch. From Wellington Arch, the Coffin will travel to Windsor and once there, the State Hearse will travel in Procession to St. George's Chapel, Windsor Castle via the Long Walk. A Committal Service will then take place in St George's Chapel."