TERRIFYING video shows cops struggle to net 11-foot alligator outside Florida home An incredible new video shows Florida cops wrestling with an alligator at a homeowner's property, with a deputy behind him exclaiming in terror, 'Oh my God.'

The gator twists and turns throughout the video and roars in an attempt to escape captivity. The video was posted on Facebook by the Charlotte County Sheriff's Office and the men who manage the heroic feat are trappers affiliated with the Florida Fish and Wildlife Conservation Commission.
READ MORE
Video shows moment huge sinkhole opens up under swimming pool during party, leaves 1 dead
'$34 a day' pet sitter lets beloved family bulldog DIE by leaving him in glass conservatory amid heat wave
The video also shows a woman watching the whole episode from the window of the house, only 10 feet away from the action. At the end of the clip, the officers can be seen having fully restrained the gator, pictured alongside it together.
The rescue effort took place on July 19 after the homeowner reported to authorities that the animal was hiding beneath his Jeep on the driveway in Oakland Hills Place.
Following the complaint, a licensed trapper registered with the Florida Fish and Wildlife Conservation Commission was called in. In the video, the gator goes into a series of spins to prevent being caught, something that the professionals call the 'death roll'. While wrestling, the gator even took out the house owner's light pole.
Interestingly, neighbors said that they have commonly spotted alligators in the area before, as reported by WINK. "It's definitely scary, which is why we had a fence installed," said Mike Morford.
However, some said the gators do not cause trouble if left alone. Another community member, Jeffrey Brow said, "As long as people leave them alone, they don't bother people. They do get to a size where people get way too afraid of them, and where they can do some danger or cause problems."
Trappers are regularly called in to capture 'nuisance' gators that pose a threat to people, pets, or property in nearby areas. In some cases, the gators have to be euthanized following which trappers sell the meat. There are about 1.3 million alligators in Florida alone. However, only about eight 'unprovoked' alligator bites are reported on average each year.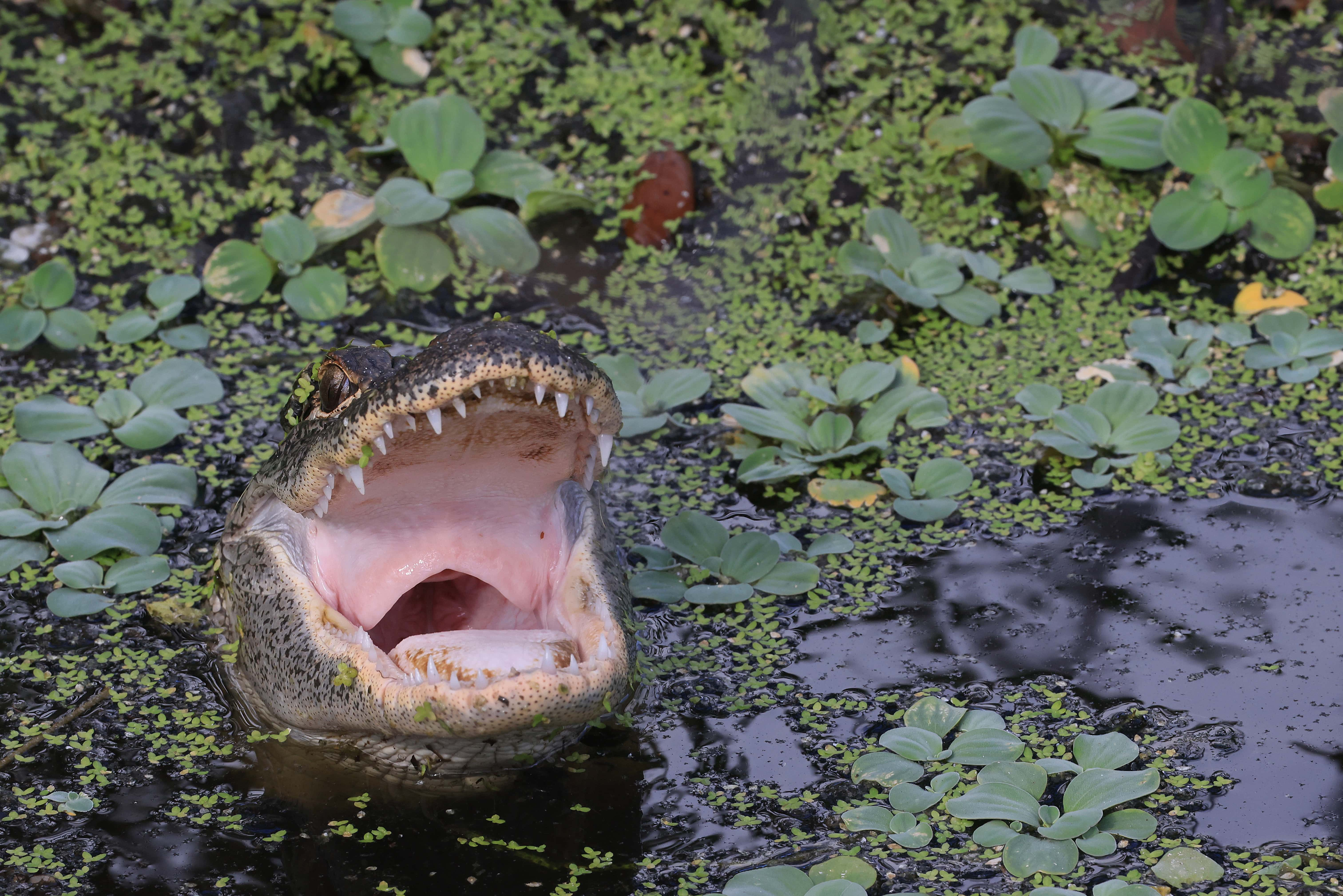 Only a week before, an elderly Florida woman was killed by two alligators after she fell into a pond. The incident unfolded along a pond at the Boca Royale Golf and Country Club in Englewood, south of Sarasota. Although the woman's age and identity were not revealed, she was observed falling inside the pond along the golf course just near her house. She was pictured struggling to stay afloat, according to a statement from the local sheriff's office.