Why weren't Capitol cops monitoring CCTV feed of Nancy Pelosi's home? More questions over David DePape attack
The revelation has raised concerns about the municipality's understaffed force, which is in charge of protecting 535 members of Congress SAN FRANCISCO, CALIFORNIA: David DePape, who broke into Nancy Pelosi's home and hit her husband Paul Pelosi with a hammer on October 28, was captured on live video outside Nancy Pelosi's $6 million home. However, Capitol Police were not checking the footage at the time due to a lack of manpower, according to DailyMail.
Apparently, detectives in Washington stopped watching the 24/7 feed once Nancy Pelosi traveled to Washington, DC last week, ignoring a vital vantage point immediately outside the politician's home. The break-in would have been visible had officers been watching the feed in real time. This has raised concerns about the municipality's understaffed force, which is in charge of protecting 535 members of Congress. The suspect is a fringe activist who subscribed to several conspiracy theories. He planned to attack other politicians as well and was caught with a list of well-known local and national politicians as well as members of their families, according to a document filed on Tuesday, November 1.
READ MORE
'Everybody in the neighborhood had alarms': Paul Pelosi's neighbor questions security after hammer attack
'They are rebuilding him slowly': Paul Pelosi's son speaks out on dad's condition after brutal hammer attack
In connection with the assault, DePape, 42, is accused of many felonies, including attempted murder. Paul, 82, had a broken skull and other unidentified injuries.
---
Assailant entered the Pelosi home looking for Nancy Pelosi through these glass doors in the back of the house. Law enforcement experts believe that triggered an alarm that got the police to the home so quickly, they actually witnessed the attack on Pelosi's husband. pic.twitter.com/xhQKXepx4H

— Mike Sington (@MikeSington) October 28, 2022
---
On the same day that the attack was made public, the prosecution stated in court that Nancy was the target of the man's alleged "suicide mission" on Friday, October 28. When she couldn't be found, DePape took out his frustration on her husband, who opened the door and was hit at least once with a hammer.
Capitol Police put up cameras around the Pelosi home over eight years ago. She has had a 24-hour security team assigned to her ever since. However, Pelosi's security detail appears to have left with her hours after she flew back to Washington, DC from San Francisco last week. Apparently, Washington police even stopped regularly monitoring the live stream.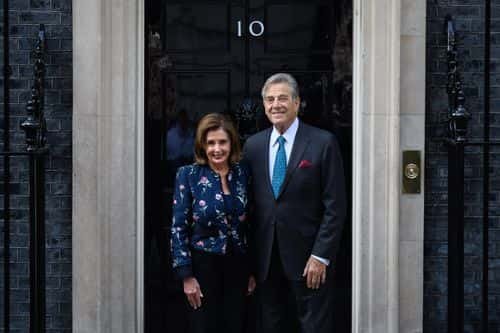 When one of Capitol Police's protectees is away, according to sources acquainted with Capitol procedures, Capitol Police tends to pay less attention to surveillance cameras. This claim seemed to be supported by San Francisco District Attorney Brooke Jenkins at a press conference on Tuesday, November 1.
Answering a reporter's query, Jenkins said, "There was no security present." Currently, Capitol Police is attempting to put more than 100 security practice modifications—including upgrades to officer training, protocols, and personnel—that were suggested by outside analysts.
---
A reporter asks San Francisco District Attorney Brooke Jenkins how Paul Pelosi's alleged attacker was able to access the home of someone so prominent. pic.twitter.com/nDzuTElYpE

— The Post Millennial (@TPostMillennial) October 31, 2022
---
Share this article:
Why weren't Capitol cops monitoring CCTV feed of Nancy Pelosi's home? More questions over David DePape attack