Umaro on 'Shark Tank': What is the cost, who are the founders and will plant-based bacon have any takers? A few years ago being a vegan or switching to a plant-based lifestyle meant kissing goodbye to all the delicious meat-based foods, and just eating bland salads or boring tofu. But today, thanks to the increasing number of people adopting the vegan diet and lifestyle, there's no dearth of plant-based meat substitutes. ABC's hit entrepreneurial show 'Shark Tank' has featured several such pitches in the past, such as 'Snacklins', 'Pan's Mushroom Jerky', etc.
The upcoming episode of 'Shark Tank' will be featuring yet another exciting plant-based substitute for everybody's favorite meat treat- bacon! Yes, you read that right. if you are a vegan and are missing out on bacon, then worry not for Umaro's superfood-based bacon made of red seaweed might just be the answer to your prayers. As Umaro's founders Beth Zotter and Amanda Stiles, get ready to pitch for their unique product, here's all you need to know about the brand. Will these ladies be able to entice a Shark or Sharks with their plant-based bacon? Read on to know.
RELATED ARTICLES
'Shark Tank': Couple rejects $1 million offer as sharks try to take away ownership of their vegan-based chicken business
'Shark Tank': Mark Cuban stole the $300,000 Everything Legendary deal, but will costly burgers get customers?
What is Umaro?
As mentioned above Umaro is a plant-based substitute for bacon made of red seaweed. The brand's website states, "We are building a food system that supports a wild and thriving planet. Starting in a surprising place–the ocean. We are developing the most sustainable protein source on the planet: ocean-farmed seaweed. Our growing team is motivated to make a food system that supports a thriving planet and demands the humane treatment of animals."
So if you're a vegan and worried about not getting enough protein from your daily diet, then Umaro's bacon should definitely be on your menu. If you're wondering what the founders of Umaro zeroed in on red seaweed, then the pictures of their product might answer your question. After the seaweed has been processed it bears a striking resemblance to bacon not only in terms of color but also the texture.
Who are the founders of Umaro?
Beth Zotter and Amanda Stiles are the brains behind Umaro Foods. Zotter serves as the CEO of the brand. She earned a Bachelor of Arts degree in Environmental Science and Public Policy from Harvard University, and then went on to receive a Master's Degree in Energy and Resources from the University of California, Berkeley. Prior to launching Umaro, Zotter worked with science-based startups at Cyclotron Road, and directed an R&D program at Bio Architecture Lab, a seaweed biofuels company. She founded Umaro in 2018 with her friend Stiles.
Stiles attended Virginia Tech and graduated with a Bachelor of Science degree in Biology. She later earned her Ph.D. in Plant Molecular Biology. She led the Research team at Ripple Foods, where she developed the process for making an ultra-pure pea protein for plant-based dairy products. At Umaro, Stiles holds the position of co-founder/ CTO.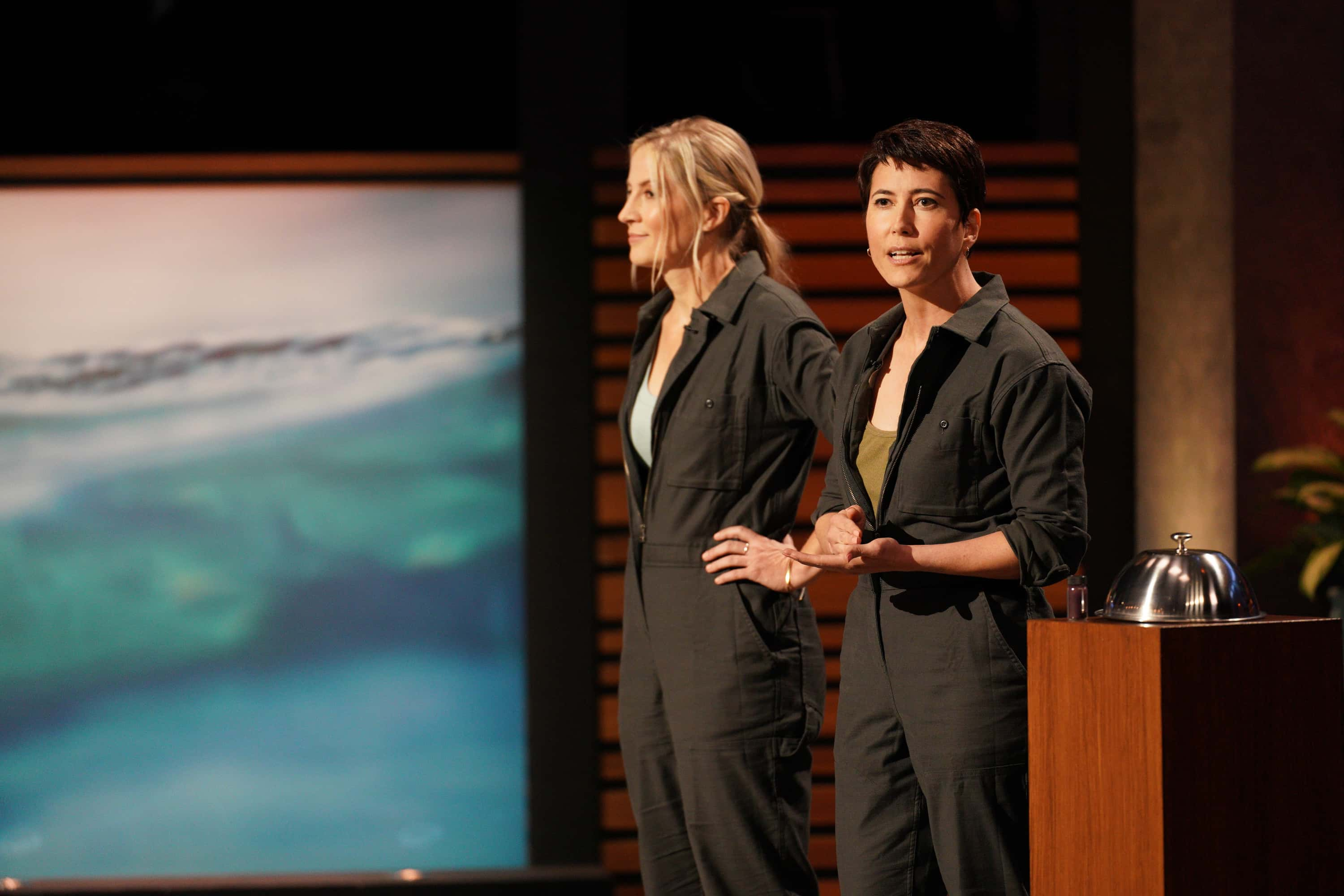 What is the cost of Umaro and where to buy it from?
These delicious and crunchy seaweed-based bacon are still not available for sale. The brand's website states that they will be available for sale soon. The estimated price of this plant-based bacon hasn't been disclosed either. On the brand's Instagram page, they gave their followers a peek of the product's packaging including the three flavors that might be available for purchase- Original, Hickory Smoke and Maple Bourbon.
Where is Umaro now?
Aside from launching their plant-based bacon in the market, Umaro is also quietly building the foundational technology that will allow seaweed farming to grow. The brand's website reveals, "We are working with University of New Hampshire and Otherlab in partnership with the University of New England to advance the first generation of offshore seaweed farming technology in the Gulf of Maine. We are firm believers that technology will enable seaweed to become the worlds most productive and planet-friendly source of protein on earth." So looks like this brand definitely has a big vision.
Who will steal the deal?
Considering Umaro is still at a very nascent stage we aren't sure if any of the Sharks will be interested in taking a bite of the plant-based bacon. However, if the founders manage to convince the Sharks about their product's potential and impress them with their big vision, then they might be able to bag a deal. In which case, we wouldn't be surprised if either Mark Cuban or Kevin O'Leary jump the gun and decide to roll out an offer. So, we will just have to wait and watch to see how it pans out for Umaro.
'Shark Tank' Season 13 Episode 18 airs on ABC on April 1, 2022, at 8 pm ET. Catch the latest episode featuring products like Apolla, No Limbits, Umaro and FORT.
Missed an episode? Been wanting to catch up? Episodes can also be viewed the next day on demand and on Hulu. Not just that, you can also watch old seasons and episodes on Amazon Prime Video and iTunes.
Share this article:
umaro red seaweed bacon vegan shark tank cost founders beth zotter amanda stiles where now