Who could Trump pick to replace Ruth Bader Ginsburg's seat in the Supreme Court? Here are 5 probable candidates The death of Ruth Bader Ginsburg or 'RBG', the legendary justice at the US Supreme Court, on Friday, September 18, is bound to leave a strong repercussion in America's socio-political life. The demise of the 87-year-old stalwart liberal who was in office since 1993 has certainly given President Donald Trump an opportunity to expand the apex court's conservative majority just ahead of the presidential election on November 3.

While tributes have come pouring in for Ginsburg, who died in Washington DC after fighting pancreatic cancer for a long time, experts predict a political firestorm over her succession and the likely replacement in the run-up to the high-profile electoral battle which is less than 50 days away. Will the liberal camp be worried that the legacy of Ginsburg, whose passionate advocacy of women's rights, rule of law and civil liberties remains immortal, will be dead hereafter?
Trump's conservative supporters, on the other hand, will hope that he makes his third appointment to the Supreme Court judges' bench (he appointed Neil Gorsuch in 2017 and Brett Kavanaugh in 2018). in a way that cements his own legacy on American law and politics for years to come. Trump is certainly likely to try because he has already released a decent list of his potential picks as Supreme Court judges, be it before the election or after. In case the Republicans lose in the presidential and other elections this year, the scenario could be different. Senate Majority Leader Mitch McConnell said on September 18 that the GOP-controlled Senate would conduct a voting on Trump's nominee.

According to an analysis by BBC, it could all come down to simple arithmetic. The Republicans have 53 Senate seats and need 50 votes to confirm the new nominee. Two GOP members -- Susan Collins and Lisa Murkowski -- have said they are open to the idea of Joe Biden naming the next justice if he wins the presidential election. The GOP senators will be under pressure to maintain a balance between irking the moderate and conservative supporters in this issue. One strategy for them could be, as per the BBC analysis, is to wait for the election to get over. If Biden wins, it will be another ball game altogether.

Yet, if we want to pick five possible faces who could replace the iconic Ginsburg in the Supreme Court, who could they be?
Amy Coney Barrett
If reports are to be believed, Amy Coney Barrett, a judge at the United States Court of Appeals for the Seventh Circuit, is a frontrunner. The 48-year-old Barrett was also under consideration by President Trump for the two previous vacancies and if she goes on to make it, the ideological balance of the apex court will sharply tilt to the right further. Barrett, who has two adopted children besides five biological ones, is a religious conservative. She graduated from Notre Dame University Law School and worked for the late conservative Justice Antonin Scalia. As reported by USA Today, in a 2013 Texas Law Review article exploring when the Supreme Court should overturn its past decisions, Barrett penned that she agrees "with those who say that a justice's duty is to the Constitution and that it is thus more legitimate for her to enforce her best understanding of the Constitution rather than a precedent she thinks clearly in conflict with it."
---
The sources describe the list of potential nominees as very short and including at least one woman. Two sources tell ABC News Judge Amy Coney Barrett is seen as a leading contender. Reporting w/ @Santucci https://t.co/UKj9H2FldK

— Katherine Faulders (@KFaulders) September 19, 2020
---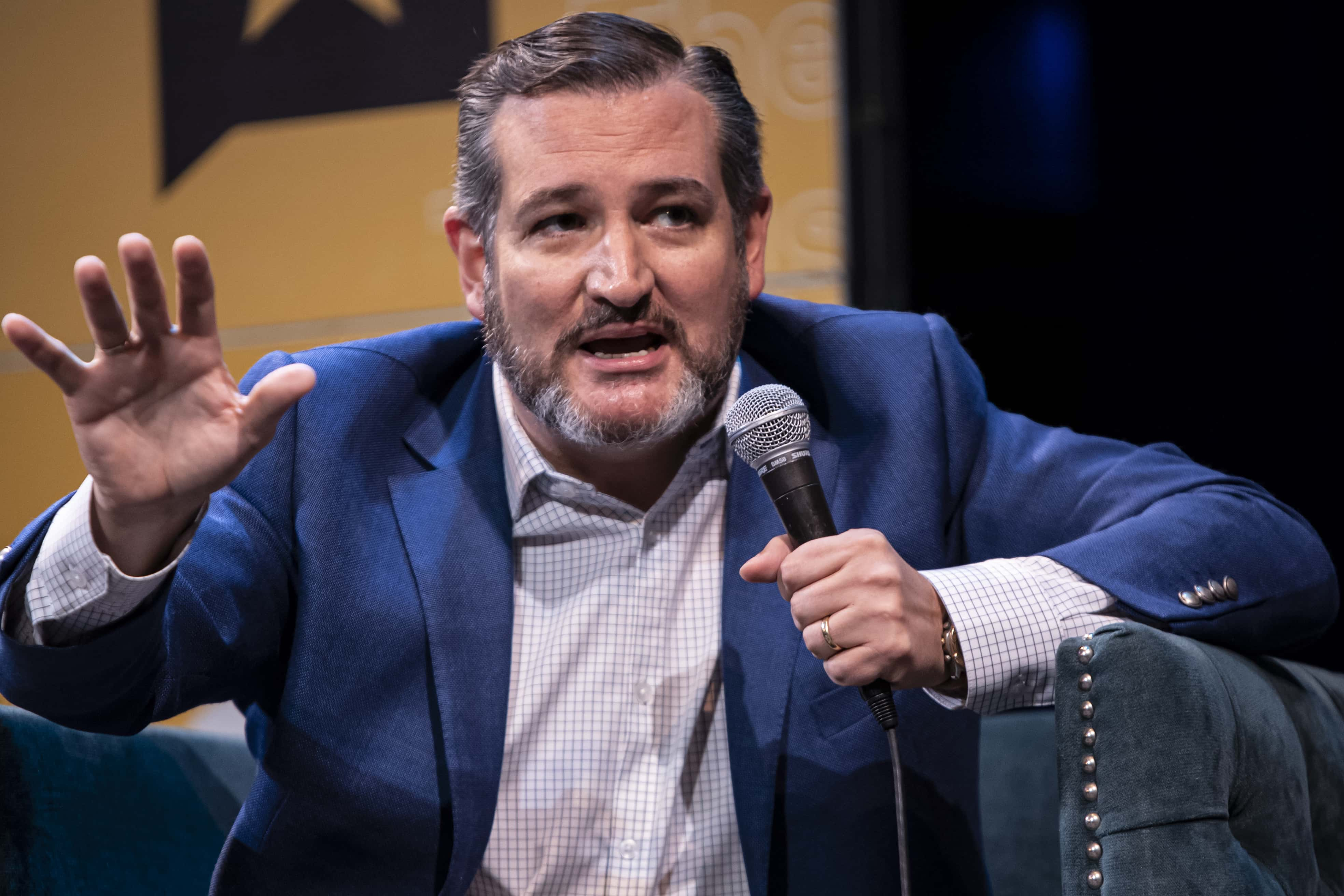 Ted Cruz
Texas Republican Senator Ted Cruz could be another potential pick. The 49-year-old, who had challenged Trump in the GOP primaries in 2016, urged the president to pick a successor to Ginsburg as early as possible saying a 4-4 split in the court could lead to a constitutional crisis. Cruz is a member of the Senate Judiciary Committee which will vote on Ginsburg's successor. But could Cruz himself be a potential replacement? The senator features among 20 people that the president recently added to his list of potential SC nominees. He, however, said he was not interested even after appreciating the honor. Cruz was a partner at Morgan, Lewis & Bockius, LLP and served as the Lone Star State's Solicitor General before getting elected as the senator in 2012. He has also worked as a law clerk to late Chief Justice William H. Rehnquist on the Supreme Court and Judge J. Michael Luttig on the United States Court of Appeals for the Fourth Circuit. Cruz earned his AB, cum laude, from Princeton University and JD, magna cum laude, from Harvard Law School.
Tom Cotton
The choice of Tom Cotton, the 43-year-old senator from Arkansas, could be controversial as the man announced soon after getting a place in Trump's list of probable SC justice nominees that he would overturn the historic 1973 judgment in the 'Roe v. Wade' case. One of the three sitting senators to have found his name in the list other than Cruz and Josh Hawley (Missouri), Cotton indicated that he would accept a nomination to the apex court. "I'm honored that President Trump asked me to consider serving on the Supreme Court and I'm grateful for his confidence. I will always heed the call of service to our nation," Cotton said in a statement after he was picked.
"The Supreme Court could use some more justices who understand the difference between applying the law and making the law, which the Court does when it invents a right to an abortion, infringes on religious freedom and erodes the Second Amendment," he added.
Cotton has earlier served as a member of the House and in the US Army to get deployed in Iraq and Afghanistan. Prior to the military service, Cotton practiced law at Gibson, Dunn & Crutcher, LLP. Senator Cotton worked as a law clerk to Judge Jerry Smith of the United States Court of Appeals for the Fifth Circuit. He got his AB, magna cum laude, from Harvard College and JD from Harvard Law School.
Bridget Bade
Bridget Shelton Bade, 54, is also in the running for the plum post. She is currently a judge on the US Court of Appeals for the Ninth Circuit. Before her appointment in April last year, Bade was a US magistrate judge for the District of Arizona. She worked as a law clerk to Judge Edith H Jones of the US Court of Appeals for the Fifth Circuit. She got her BA, summa cum laude, from Arizona State University and JD, cum laude, from Arizona State University's Sandra Day O'Connor College of Law. If Bade, who has also worked in Phoenix's private sector for years, makes it to the Supreme Court, she will be the third Arizonan to be there, following William Rehnquist and retired Associate Justice Sandra Day O'Connor.
Daniel Cameron
Kentucky Attorney General Daniel Cameron is only 34 and is also not experienced but yet he figures in the president's list of possible picks as the only candidate of color. A protege of McConnell, Cameron was elected in November last year and legal experts said that federal judges should have at least 12 years in practice to be on the lowest level of the federal bench. Cameron's appointment to the Supreme Court looks far too wild an idea at the moment. At a time when the US is witnessing serious race riots, the president, might find an opportunity in Cameron to undo his image as one who favors White supremacy. Before becoming the Kentucky AG, Cameron practiced law with Frost Brown Todd, LLC. He worked as a law clerk to Judge Gregory F Van Tatenhove of the US District Court for the Eastern District of Kentucky. AG Cameron got his BS from the University of Louisville and his JD, cum laude, from the University of Louisville Brandeis School of Law.
Share this article:
trump pick 5 people who could be in the run to replace late ruth bader ginsburg in supreme court