Bedminster Golf Club: Trump once said he wants to be buried in this sprawling 535-acre facility in New Jersey It seems former President Donald Trump needs a change of scenery. Three months after leaving the White House for Mar-a-Lago, the 45th POTUS is considering moving to New Jersey for a couple of months.
The real estate mogul will probably spend the summer at Trump National Golf Club in Bedminster, according to an insider. However, plans are yet to be finalized. Located about an hour's drive from Trump Tower in Midtown Manhattan, the club advertises itself as "the perfect destination for families seeking privacy and exclusivity." According to Bloomberg, Trump himself picked the main clubhouse's chandeliers and gigantic urns in the men's locker room.
RELATED ARTICLES
Trump to move to New Jersey golf club to escape Florida hurricanes, network and fundraise during summer
Is Donald Trump facing a golf ban? PGA of America says 2022 championship won't be played at his Bedminster club
Sprawling across New Jersey's green countryside, the 535-acre facility provides two driving ranges for golf aficionados, aside from a 16-acre practice facility, an indoor golf training center, and five putting greens. The two sprawling 18-hole courses were designed by golf architect Tom Fazio II, modeled after the gardens of Versailles. Meanwhile, the Trumps have also erected a number of lavish private cottages on the property.
The former president has made Mar-a-Lago in Palm Beach his primary residence since leaving office, welcoming Republicans seeking his endorsement and receiving regular ovations from the club's members. However, there are quite a few lesser-known facts about Trump National in Bedminster. It's worth noting that Trump's eldest daughter Ivanka married former White House senior adviser Jared Kushner at the New Jersey club.
On October 25, 2009, Ivanka took the holy vows with Jared, a publishing and real estate heir, at a lavish ceremony for 500 guests. At the time, she revealed to Brides that she planned to channel Grace Kelly on her special day, rocking a custom Vera Wang gown and $265,000 worth of jewelry from her own collection. Well-known cake designer Sylvia Weinstock created the 70-inch tall flower-ringed cake to mark the occasion.
Wedding and event designer Preston Bailey noted that the whole family had a consistent "gold and white with French influence" style and said Trump was hands-on for everyone. "He looked at all the details, I remember him making sure the chandeliers and gold leaf were done properly," Bailey recalled, adding that he "didn't bargain a lot. He was not nickel and dime-ing."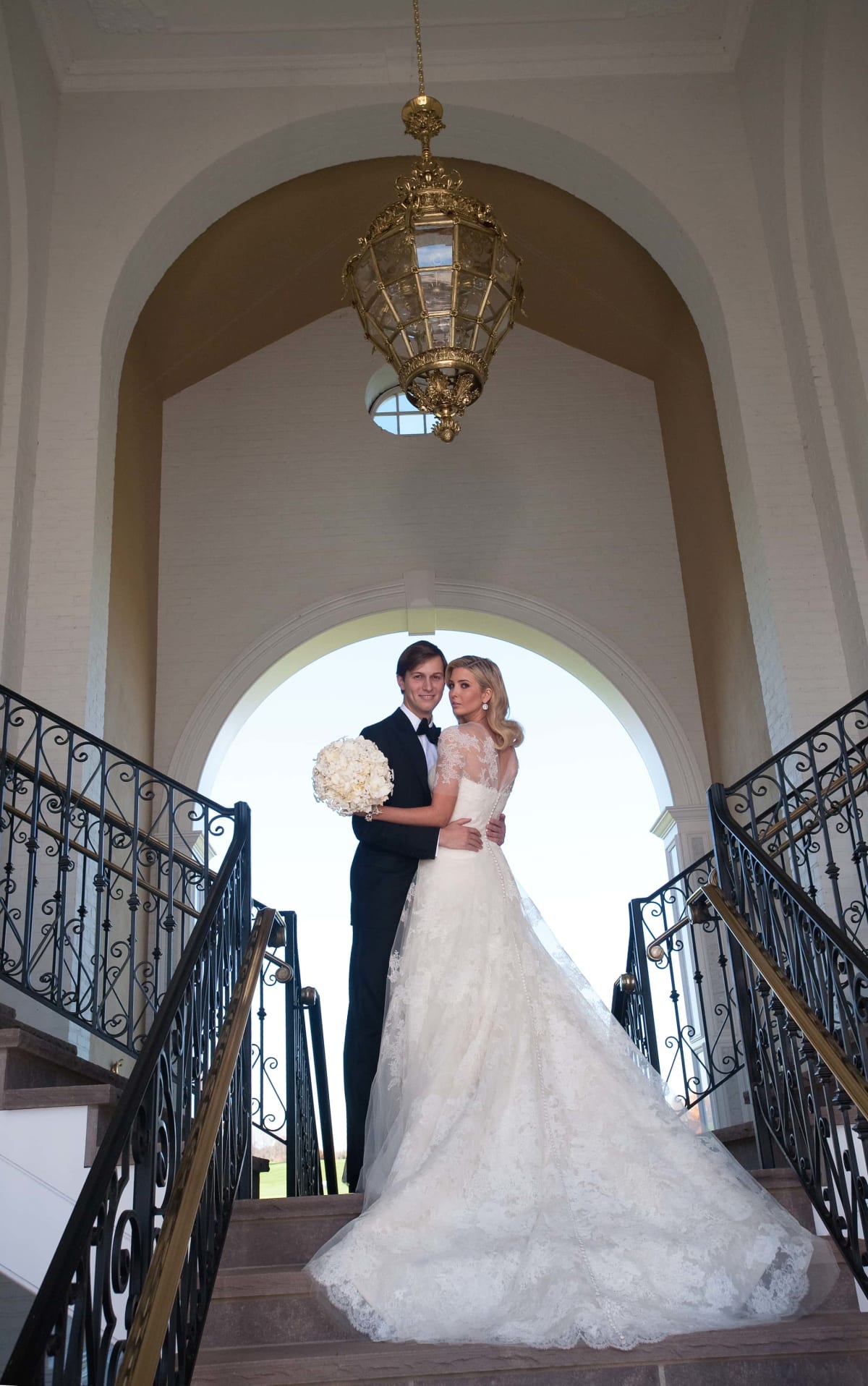 Trump loves his Bedminster property so much that at one point he even planned to be buried there. One of his representatives told local officials in 2013 that he "appreciates the Bedminster ethic, and has stated that what exists here does not exist in other towns."
Meanwhile, the golf club is also the town's second-highest paying taxpayer and has repeatedly hosted the local government for its annual organization meetings. In fact, after the 2005 elections, Democrats rented out the clubhouse to celebrate an election win on the town board. In 2016, then-candidate Trump lost Somerset County to Hillary Clinton by 14 points, but won Bedminster by 42 votes.
Having said that, the club was also slated to host the 2022 PGA Championship, but the PGA of America decided to cancel the venue after the violence at the US Capitol on January 6.
Nonetheless, the Trump National Golf Club continued to be one of the former president's biggest sources of golf revenue, raking in an impressive $14.7 million in 2020 and the first 20 days of 2021, per financial disclosures. This was more than the revenue generated at his West Palm Beach golf course near Mar-a-Lago during the same period, reported at $13.3 million.