Trump Graham Golf Classic: Trump and Lindsey Graham charge players $25K for their upcoming fundraiser tournament
The Trump Graham Golf Classic, organized to raise funds for the Republican Party's political action committees and the Senate Republicans' campaign arm, is slated to be held at Trump International Golf Club in West Palm Beach, Florida, on May 2 Donald Trump looks on as Lindsey Graham speaks during an event at the White House on November 6, 2019, in Washington, DC (Getty Images)
Former President Donald J. Trump has joined hands with South Carolina Senator Lindsey Graham in an effort to raise money for the Republican Party and its interests by hosting a high-profile golf tournament in Florida.
Participants at the Trump Graham Golf Classic are expected to pay $25,000 each to compete in the tournament, which will be held at Trump International Golf Club in West Palm Beach, Florida, on May 2. According to an announcement on Monday, April 19, the fundraiser is meant to benefit a couple of GOP political action committees and the Senate Republicans' campaign arm, the National Republican Senatorial Committee, Business Insider reported.
RELATED ARTICLES
Lindsey Graham praises Donald Trump's 'magic', calls ex-POTUS mix of Jesse Helms, Ronald Reagan and PT Barnum
Donald Trump 'excited for 2022' after acquittal, ready to move on and rebuild GOP: Lindsey Graham
It's worth noting that the South Carolina Republican has not had the smoothest relationship with the former President, whom he once described as a "kook" and "unfit for office." However, Graham appears to have once again cozied up to Trump and has positioned himself as a leader of the MAGA movement, according to the report.
A longtime golf partner of Trump's, Graham recently declared that the former president will remain an integral part of the GOP going forward, even if he doesn't run in 2024.
"If he ran, it would be his nomination for the having," Graham said earlier this year. "I don't know what he wants to do. Because he was successful for conservatism and people appreciate his fighting spirit, he's going to dominate the party for years to come. The way I look at it, there is no way we can achieve our goals without Trump."
During a conversation with Fox News's Sean Hannity in February, Graham said Republicans "don't have a snowball's chance in hell of taking back the majority without Donald Trump. If you don't get that, you're just not looking."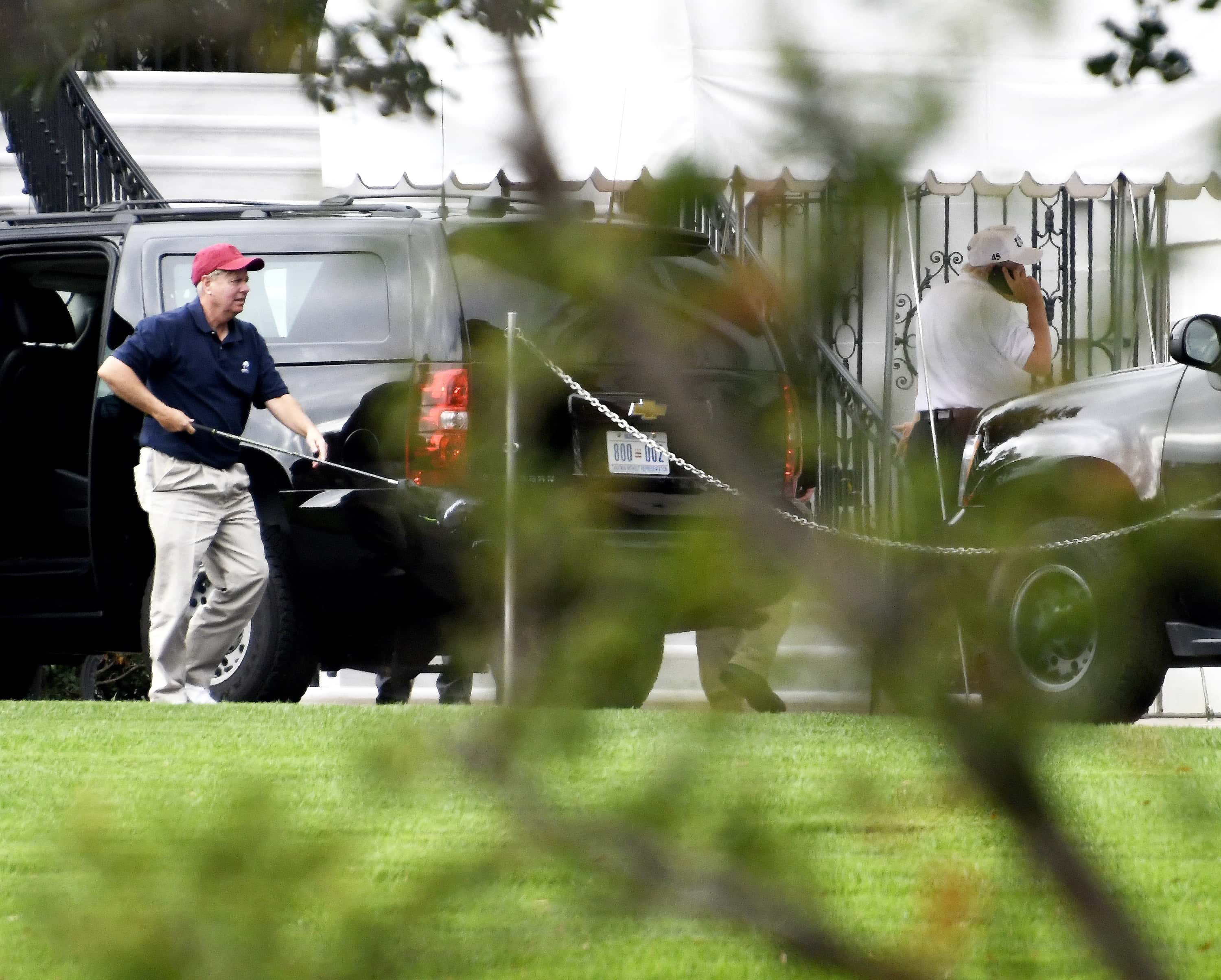 The 45th POTUS himself sat down with the conservative journalist Monday night on Aoril 19, to give his two cents on the status quo under President Joe Biden. And while he signaled an almost certain bid for the White House in 2024, he noted it was too early to make any commitments. He said that what he missed the most about being president was being able to help people, the Daily Wire reported.
"I miss the most helping people because I can directly help people," Trump told Hannity. "That's why I did it. Hey, look, this has been very traumatic — I had a great life, great company, great business, no problems."
Trump said that voters are concerned about the Biden administration because "they see that their guns are going to be gone, their Second Amendment."
"Their taxes are going up. Regulations are going through the roof. Jobs are going to go out," he noted. "What you see — you know, this is going to take a little while to show. But if they add all these regulations back, the jobs are going to be gone. Your energy independence is going to be gone."
"So I say this, I am looking at it very seriously, beyond seriously," the former president said of a potential 2024 run. "From a legal standpoint, I don't want to really talk about it yet; it's a little too soon," he added.