Will Trump set up a rival to Fox News? President may launch his own media network should he lose to Biden President Donald Trump may have to pack his bags and leave the White House, but one can rest assured that he won't disappear from TV anytime soon. Everyone is probably wondering that if Joe Biden actually wins the election, what is next for The Donald after serving four years as America's most entertaining president.
"One thing most agree on is the fact it is highly unlikely the high-profile tycoon will quietly retire to his apartment in Trump Towers like a modern-day Howard Hughes," Jon Lockett wrote in The Sun. "After all, he was a BIG star long before he decided to dip his toe into the murky world of politics."
Lockett noted a "tantalizing development" about his rumored plan to set up a rival to Fox News. Meanwhile, some reports claimed Trump is considering bringing back his hit show 'The Apprentice' and make the most of his newfound popularity.
While there are few details about any such plans, Trump has previously stated that he is considering venturing into media. Last month, it was claimed that his son-in-law Jared Kushner was thinking of launching a Trump-themed news outlet. According to Lockett, the news channel rumors resurfaced after Trump raged at Fox News for calling Arizona for Joe Biden prematurely.
Trump has had an unstable relationship with the network for the last two years and has strongly suggested launching an "alternative" news operation. "The people who are watching @FoxNews, in record numbers (thank you President Trump), are angry. They want an alternative now. So do I!" he tweeted on April 26, after alleging the network was being fed "Democrat talking points." In July, he branded the network "not even watchable" and said it "totally forgot who got them where they are."
---
....fraud @donnabrazile (and others who are even worse). Chris Wallace is nastier to Republicans than even Deface the Nation or Sleepy Eyes. The people who are watching @FoxNews, in record numbers (thank you President Trump), are angry. They want an alternative now. So do I!

— Donald J. Trump (@realDonaldTrump) April 26, 2020
---
Rumors that Trump would like to launch his own channel have prevailed since his first announced his candidacy in 2015. "If he loses the presidency he would have plenty of time on his hands – and millions of new fans waiting to follow his next project," Lockett wrote, before citing a Deadline report that quoted Fox News bosses as having no problem with a rival network led by the 45th POTUS.
"We love competition," CEO of Fox Corp Lachlan Murdoch reportedly said when asked about Trump's future. "We have always thrived with competition," he continued. "The only difference today versus some years ago is as our audience has grown and our reach has grown, we see our competition as no longer only cable news providers but also as the traditional broadcast networks."
Trump's news ambitions were also highlighted during several confrontations he had with journalists as he branded them "fake news" in the 2016 campaign trail. "CNN is a voice that really seems to be the voice out there and it's a terrible thing for our country," he said at the time. "We ought to start our own network and put some real news out there, because they are so bad for our country. We're looking at that. We should do something about it, too," he added. "Put some really talented people and get a real voice out there, not a voice that's fake."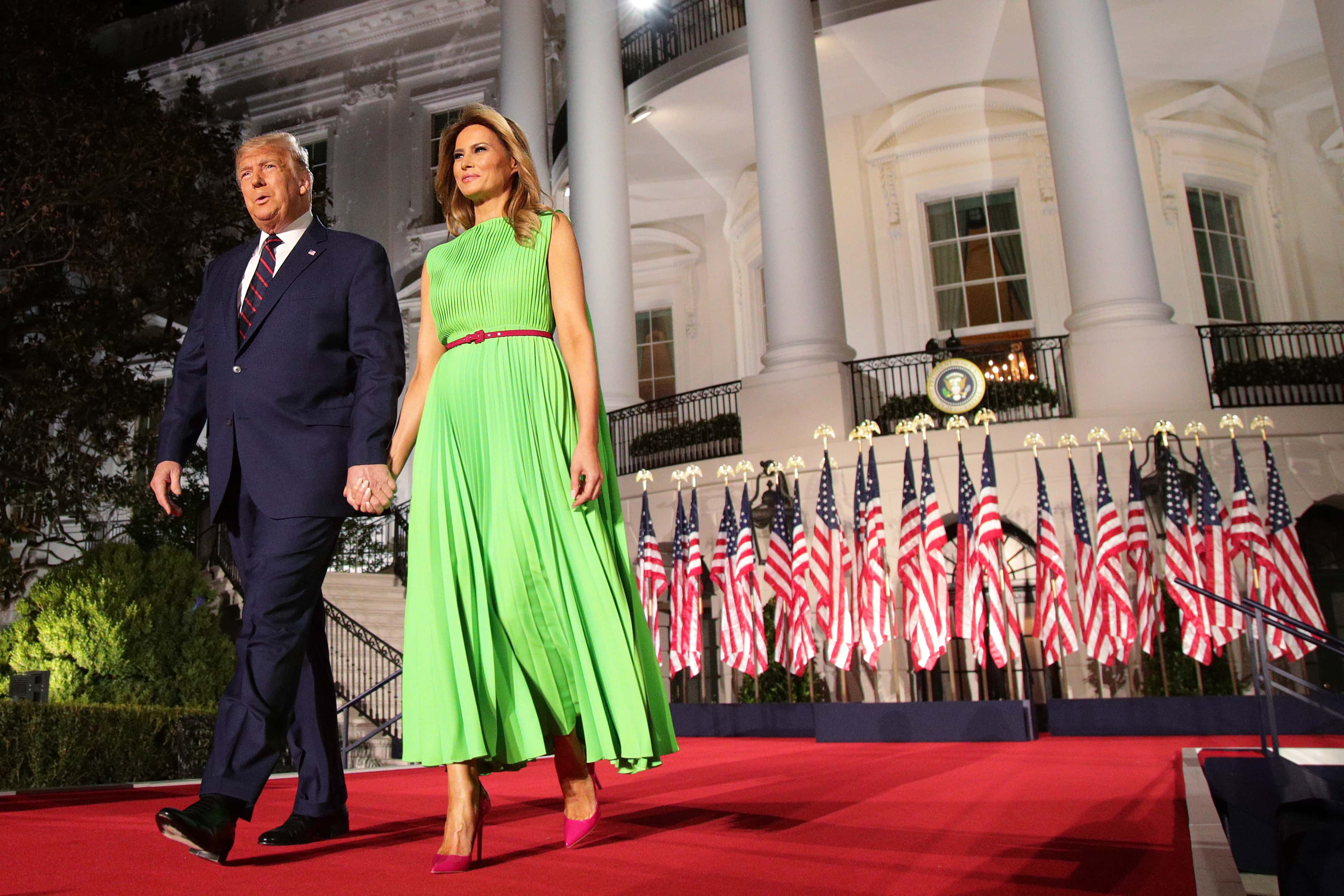 In 2018, Trump spoke about creating a "Worldwide Network to show the World the way we really are" to counter CNN's "unfair" coverage. "CNN outside of the United States is much more important than it is in the United States," Trump said. "And a lot of what you see here is broadcast throughout the world. And that's not working out too well."
That said, it is worth noting that the President is no stranger to the world of TV -- especially after starring in the hit show 'The Apprentice.' Prior to the 2016 election, Trump quipped that he would disappear to Scotland and play golf if he lost the election. "I'm not sure you're ever going to see me here," he said at the time. "I don't think I'm going to lose, but if I do, I don't think you're ever going to see me again, folks. I think I'll go to Turnberry and play golf or something."