Trump is 'just a dad' with Tiffany but forms a power duo with Ivanka and sees a direct heir in eldest daughter Although President Donald Trump has shown appreciation and love for both his daughters, Ivanka and Tiffany, at different points of time, the kind of relationships he shares with both of them are very different. While he sees Tiffany as nothing more than his younger daughter, he treats Ivanka more like his heir.
This might be the reason why Tiffany, who supported her father during his presidential bid in 2016 and even made a speech during his campaign, has not been actively involved in helping her father win as much as her stepsister, Ivanka. The latter not only joined Trump during his election campaign but also currently serves as a senior adviser to the president. Ivanka is also someone who is close to the president, helping him with his policy-making decisions.
Ivanka, 38, is Trump's daughter from his first marriage to Ivana Trump while Tiffany, 26, is his daughter from his second marriage to Marla Maples. The difference of more than 10 years between the two might also help to explain why the POTUS chooses to treat both his daughters in different ways. "I love Tiffany. She's a wonderful person and she studies hard," Trump said speaking about his daughter last year in August. Tiffany graduated from law school this year in May. Presently, she is attempting to build a carer in music and release a single.
On June 21, Tiffany also showed her love for her father by tweeting, "Happy Father's Day Dad! @realdonaldtrump I love you and I'm so grateful for you! Thank you for your constant love, guidance and for always believing in me!" She also shared a video of herself with her father as a baby, lying on his chest as well as two more images of herself in the Oval Office with her father.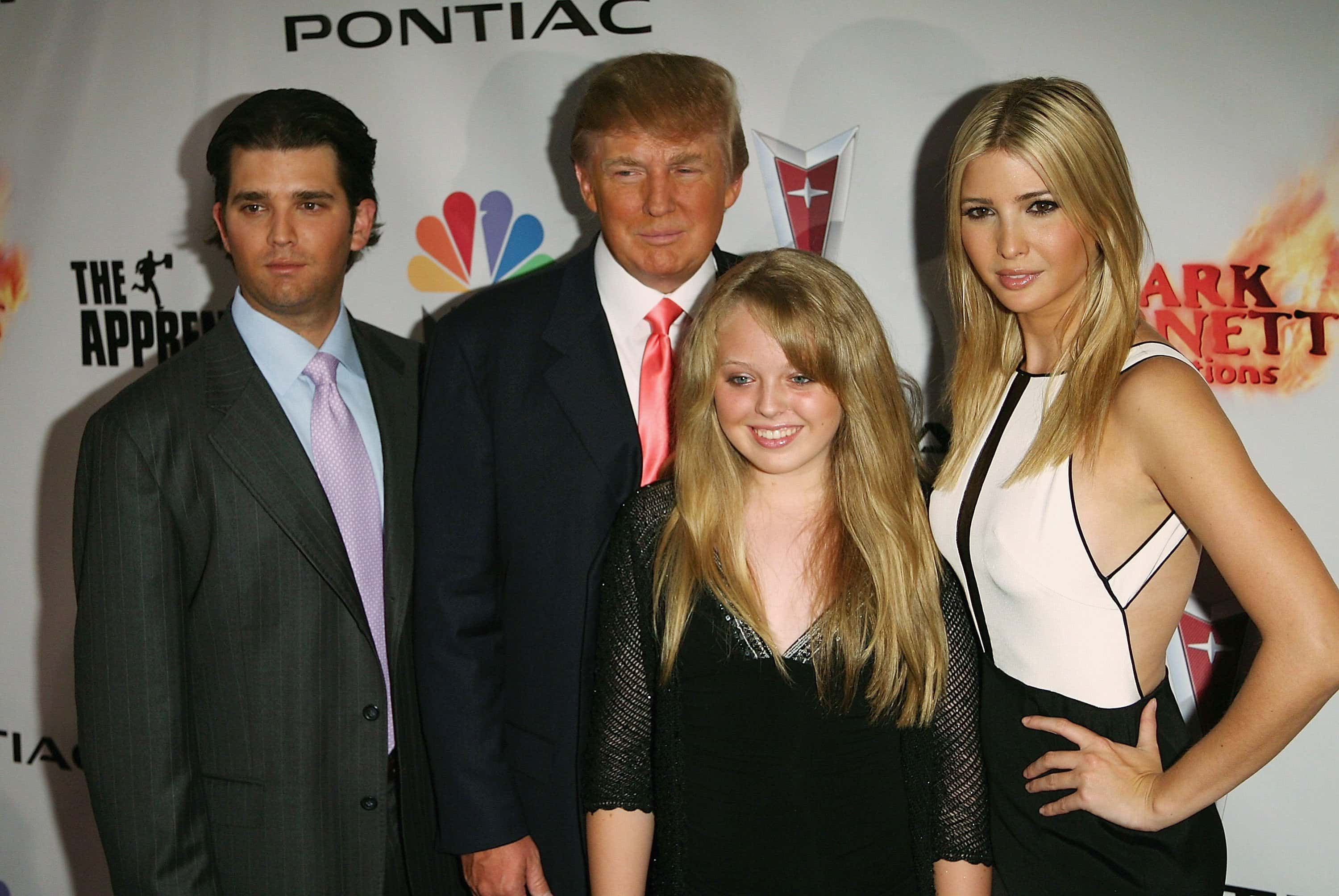 Body language expert Judi James told Express said that the POTUS' behavior toward Tiffany "do look more like he's just being a dad." "There's less glitzy power-posturing from the president and the cheek-kissing looks more about normal affection than a promotion of a dynasty," she said.
On the other hand, Trump's behavior with his eldest daughter is "reflecting the important role Ivanka holds in the president's White House team." James made the deduction based on a number of gestures. "There seems to be an emphatic sense of 'public' posing between Trump and Ivanka, defining them as something of a 'Power Duo' and reflecting the important role Ivanka holds in the president's White House team," James told Express. "It's a dynastic look, with some frequent mirroring between them to suggest like-minded thinking in professional scenarios and the respect looks as mutual as the affection. The way Trump holds out her hand in both of his in the last shot seems to signal this idea of him displaying a direct heir that he trusts, promotes and endorses."
She added that the bond between Trump and Ivanka is so strong in fact that it is unwise to get in between the father-daughter duo. "Donald's wreathed smiles show pride and the feeling seems to be that if you upset Ivanka you also upset Trump. It's a glitzy, glamorous look with both proud to be in the other's company," she said.