Is Heath Ledger still alive? Trespasser who stormed Tony Kanal's home makes weird claims
Tony Kanal has been given a temporary restraining order over a trespasser who allegedly believes Heath Ledger is alive and residing in his home Tony Kanal, No Doubt's bassist, has been given a temporary restraining order over a trespasser who allegedly believes Heath Ledger is alive and residing in his home. According to paperwork acquired by TMZ, the 51-year-old artist filed for a restraining order against a guy named George Leonardopoulos, who he claims has scared his family with surprise visits at his Los Angeles area home over the previous few months.

Kanal joined 'No Doubt' as bassist in 1987 and he is married to Erin Lokitz, who is an American interior designer, and they have two kids together, Coco, 11, and Saffron, 8. The most troubling incident occurred last week when Leonardopoulos came to their front gate and buzzed the intercom to inform Kanal's wife Erin Lokitz that he used to reside there with the property's previous owner, star Heath Ledger. Even though the Academy Award-winning film 'The Dark Knight' star Heath Ledger was discovered dead at the age of 28 in 2008, he became a hot topic once again due to this unusual incident.
RELATED ARTICLES
Michelle Williams reveals she quit film 'Blood' because story reminded her of Heath Ledger
Heath Ledger's 41st birthday: Fans recall late actor's iconic legacy, say what he gave world 'can't be recreated'
In the TMZ documents, Gwen Stefani's bandmate stated that he bought the house from Ledger in 2005, before the actor's death in 2008. Leonardopoulos supposedly lived there, and he bizarrely informed them that he believes Ledger is still alive on the property. Strangely enough, Leonardopoulos said it was critical for him to be let into their garage so he could 'wake' Heath, according to TMZ's papers. According to the legal records, he allegedly informed them that if they knew what was good for them, then they would let him in.
The legal document also said that, since late January, Kanal alleges Leonardopoulos has made unannounced and uninvited visits to Kanal's home, even hopping the fence on one occasion. The bassist and his wife also claim to have seen the guy with a long stick and knife in the past and have reported him to local police. On Friday, April 1, the court approved a restraining order, which will remain in force until a hearing later this month. As a result, Leonardopoulos will be required to maintain a distance of at least 100 yards from the Kanal family and their home until a final verdict is taken by the judge.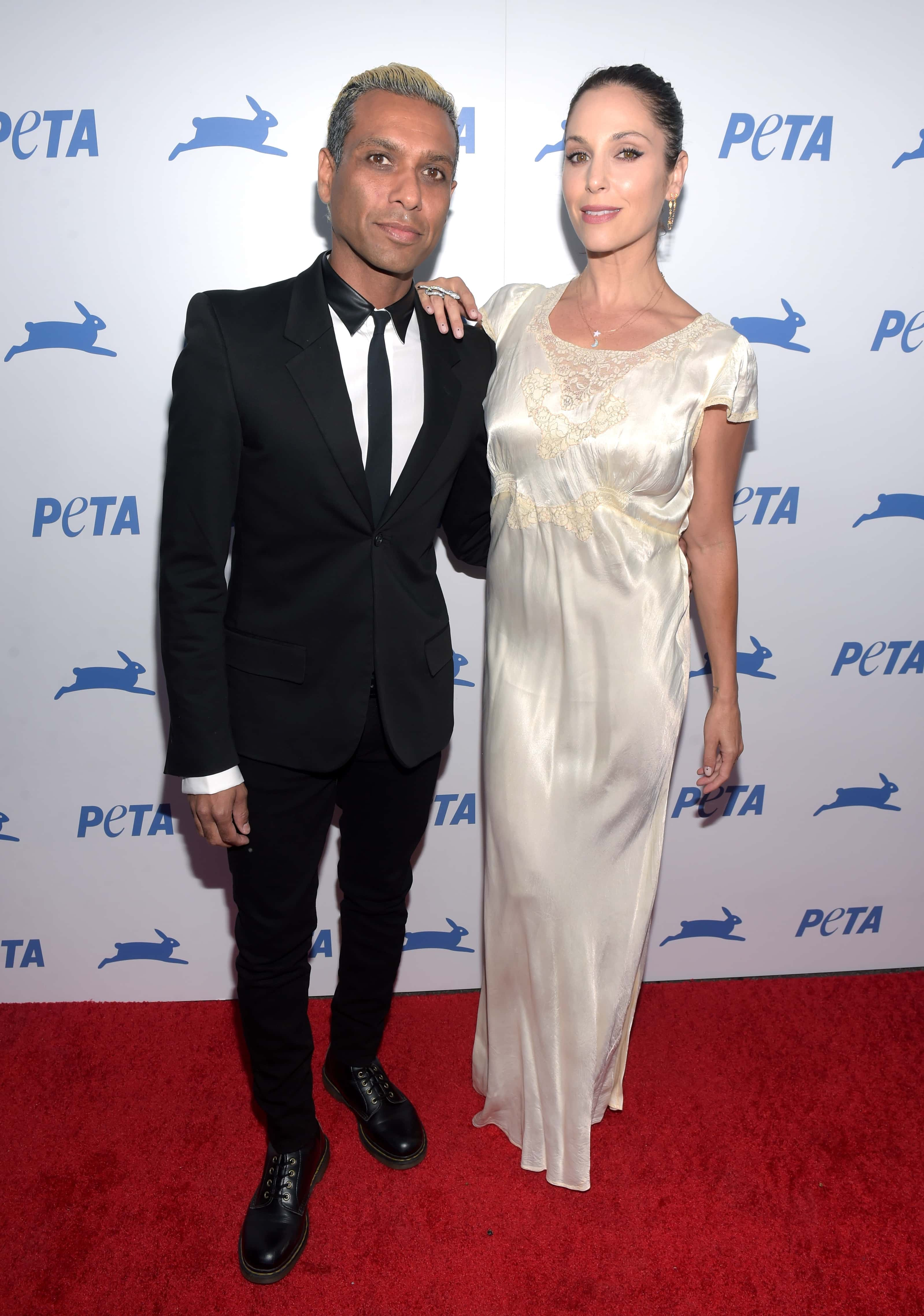 The current report was revealed by TMZ on April 4 which is also supposedly Ledger's 43rd birthday. Despite the fact that he has been gone for years, the sadness of losing him still remains. Ledger's housekeeper discovered the then-28-year-old unconscious in his bed in January 2008. Rather than dialing 911, she dialed the number of actress Mary-Kate Olsen. Despite the fact that the actress was in California at the time Ledger was staying at his New York City apartment, she requested a private security guard to attend the scene.
Olsen was called again by the masseuse, who informed her that she would dial 911. She informed the 911 operator that he was not breathing when she was connected, and she was urged to perform CPR. Unfortunately, he was pronounced dead, with his cause of death was due to a toxic cocktail of prescription medications. According to CNN, The medical examiner's office in New York City issued a statement confirming death as the result of acute intoxication by the combined effects of oxycodone, hydrocodone, diazepam, temazepam, alprazolam, and doxylamine.
Disclaimer : This is based on sources and we have been unable to verify this information independently.
Share this article:
Is Heath Ledger still alive? Trespasser who stormed Tony Kanal's home makes weird claims