Tom Brady called 'height of White privilege' for getting 'undeserved pass' for supporting Trump Tom Brady has been branded the "height of White privilege" by a sports columnist after he refrained from discussing his support for former President Donald Trump, whom he earlier called his "friend". Brady, 43, was first linked to Trump when a red MAGA hats was spotted in Brady's locker during Trump's initial run for the presidency in 2015. Later, when the football quarterback was asked about it, he simply said Trump was a friend who had done "amazing" things but did not reveal if he wanted to vote for him.

The six-year-old incident received new attention recently when former player Shannon Sharpe noted the difference between public opinion when it came to stands taken by Black and White figures.The co-host of 'Undisputed' on Fox Sports 1 said sportspersons of Black origin are not "given as much room to weigh in on political topics and topics that could be controversial." He added, "Blacks have always had to be very, very quiet about who their friends are. LeBron James can never say... a prominent Black athlete can never say, 'Minister Farrakhan is just my friend'. They'd try to cancel anybody with the just mere mention of Mister Farrakhan's name". Louis Farrakhan -- an American religious leader -- is infamous for making anti-semitic and homophobic comments.
Related Articles
What is Tom Brady's net worth? A look at Buccaneers quarterback's massive wealth ahead of his 10th Super Bowl
Is Tom Brady the greatest QB ever? Fans hail Bucs star for becoming oldest player with over 40 TDs in a season

On Monday, February 1, during a virtual media conference, when Brady was asked about Sharpe's comment by USA Today columnist Nancy Armour, he stated, "I'm not sure how to respond to hypothetical questions like that. I hope everyone can... We're in this position, like I am, to try to be the best I can be everyday as an athlete, as a player, as a person in my community for my team and so forth. So… yeah. Not sure what else."
The Sun reported that the columnist later wrote about Brady's statement in which she said the athlete's "ability to enter and exit the debate at his choosing, to shield himself from accountability, is the height of white privilege".
"As this country grapples with the far reaches of systemic racism, look no further than Brady, for whom the expectations, and allowances granted, will always be different. He reaps the benefits that we as white Americans reap each and every day in different contexts. Even Brady's aversion to talking about politics or current events is itself a form of privilege," she explained. Armour also added that "Brady has had the chance – several, in fact – to clarify or walk back his comments and has chosen not to ... Instead, Brady has been allowed to divorce himself from it while Black athletes are made to own their views in perpetuity. It might seem petty to bring up Brady's moral cowardice now, when the 43-year-old is accomplishing things unlikely to ever be seen again in the NFL. But celebrating what he's done while turning a blind eye to what he has not is a privilege Brady does not deserve."

Armour's words caused a lot of stir on the internet with one person slamming her and her piece, "The epitome of garbage journalism. Always trying to find fault with good people." Another agreed, "If he was an Obama and Biden supporter this would never have been written but yeah, it's not about his politics." But there were many who supported the columnist. One such user said, "Insightful as always. Brady's friendship with Trumpy and his white privilege that allows him to avoid even talking about it provide even more reasons to say #GoChiefs! (And, of course, @PatrickMahomes is the #GOAT and an all-around good guy.)." The second person added, "Well written article and spot on. Shannon Sharpe said it best, if a black athlete said I was friends with Farrakhan they would always have to answer that question @nrarmour is simply pointing that out. Why is white privilege so hard to understand?"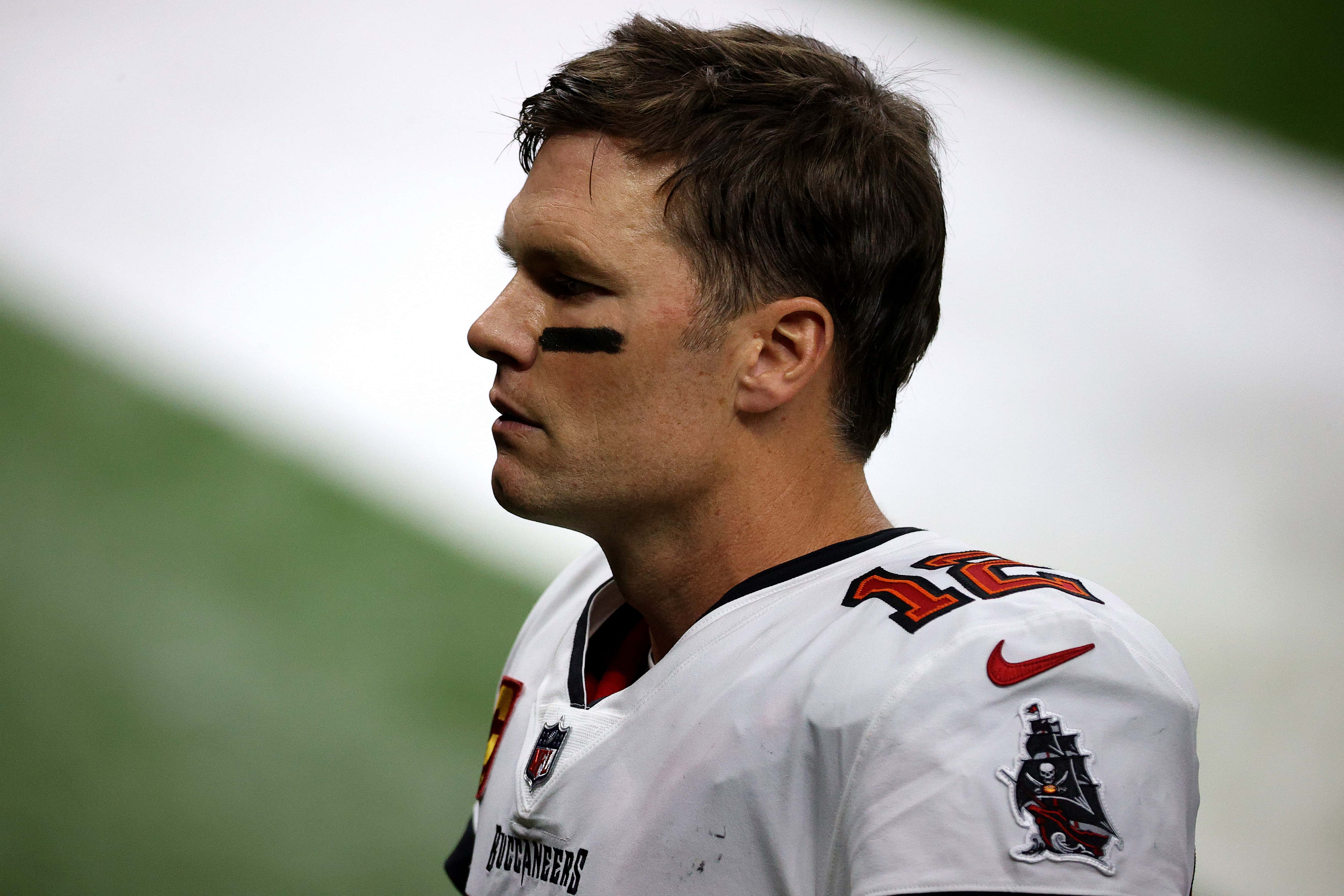 ---
The epitome of garbage journalism. Always trying to find fault with good people.

— "Vince" (@djnotty01) February 3, 2021
---
---
If he was an Obama and Biden supporter this would never have been written but yeah, it's not about his politics.

— Greg Teschke (@Greg_Teschke) February 3, 2021
---
---
Insightful as always. Brady's friendship with Trumpy and his white privilege that allows him to avoid even talking about it provide even more reasons to say #GoChiefs! (And, of course, @PatrickMahomes is the #GOAT and an all-around good guy.)

— Marty Bregman (@mbreg) February 2, 2021
---
---
Well written article and spot on. Shannon Sharpe said it best, if a black athlete said I was friends with Farrakhan they would always have to answer that question @nrarmour is simply pointing that out. Why is white privilege so hard to understand?

— Dave Klaus (@kliesel) February 3, 2021
---
Share this article:
Tom Brady was called height of white privilege after he said Trump is his 'friend'