'This is Us' season 4: Release date, plot, cast, and everything else about NBC's heartwrenching drama For the last three years, we have turned to NBC's 'This is Us' for our emotional release. The visible shift in many networks investing in shows that promote positivity while also addressing very real problems like addiction and PTSD began with 'This is Us' and we could not be more thankful.
Jumping between the past, present and the future, the show narrates a 360-degree story of the Pearson family, the members of which are relatable to all the viewers. The plights of a new mother of triplets, of an adopted son, of an overweight woman, of someone who grew up in foster homes, and of a family grieving their superhero father, etc. are plights at least some of us have experienced and with just that, 'This is Us' made relatability cool.
Release date
Season 4 of 'This is Us,' which was officially renewed by NBC on May 12, 2019, will premiere on September 24.
Plot
'This is Us' starts off as the story of triplets Kevin, Kate, and Randall – aka The Big Three – who were born on their father's 36th birthday. When we meet them, they too are 36 and facing their individual problems. Kevin is a creatively dissatisfied actor, Kate is stunted in life because of her insecurities associated with weight and Randall is on a journey to find the truth about his birth father.
However, over the course of the series, we see that there are other characters who shape these three as people – starting with their dearly departed father Jack and their ever-nurturing mother Rebecca. The stories within the show reveal their stories too- digging into their pasts and teaching what it means to fully explore characters.
While Season 3 saw all three siblings go on distinctly separate journeys, with Randall pursuing a political career, Kevin exploring their lineage, and Kate trying to take their lineage forward, Season 4 will see them living with the result of those pursuits.
Cast
The Big Three are portrayed by the infinitely talented Sterling K. Brown (as Randall), Chrissy Metz (as Kate), and Justin Hartley (as Kevin). Their parents are portrayed by the equally gifted Mandy Moore (as Rebecca) and Milo Ventimiglia (as Jack).
Other principal stars of the show include Susan Kelechi Watson as Randall's wife Beth, Chris Sullivan as Kate's husband Toby, Ron Cephas Jones as Randall's biological father Will and Jon Huertaz as The Big Three's stepfather Miguel.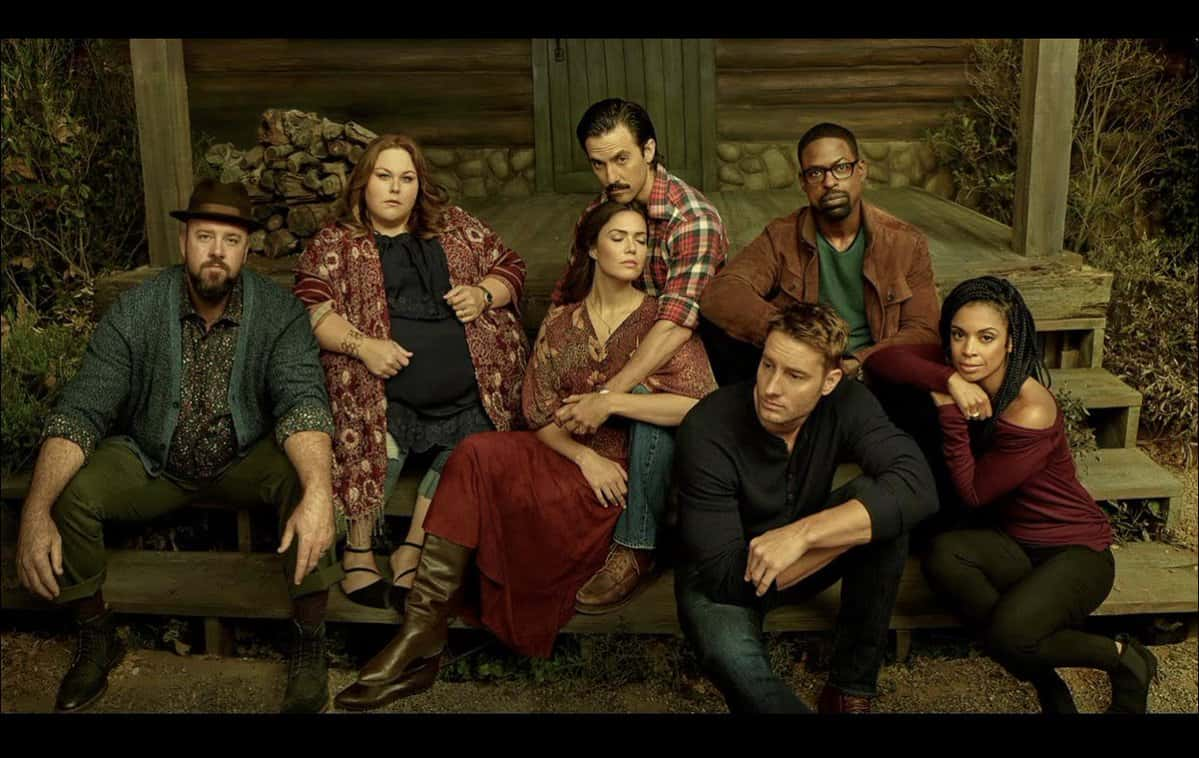 Showrunner
'This is Us,' which premiered to resoundingly positive reviews on September 20, 2016, was created by Dan Fogelman. He is a producer and screenwriter, who is known for his work on popular projects such as 'Tangled,' 'Crazy, Stupid, Love,' and 'Cars.' He is also the brains behind ABC's fairy tale-themed musical comedy 'Galavant.'
'This is Us' had begun as an 80-page movie and had been a story about eight adults who would be revealed at a later stage to be octuplets. Although the script was first bought by Fox, the fear of lack of viewership forced the company to sell it to NBC, and the rest is history.
With the intention of bringing as much authenticity to the characters on screen as possible, Fogelman hired behind-the-scenes talent that would reflect the diversity of his cast. It has definitely worked in his favor.
Trailer
Where to watch
New episodes of NBC's 'This is Us' will air on NBC.
If you liked 'This is Us', you will also like:
'Gilmore Girls'
'Modern Family'
'One Day at a Time'
'Fuller House'
'The Good Place'