'The Voice' Season 21: Who is Ryleigh Plank? Florida singer leaves Ariana in tears The competition among the coaches to bag the most talented performers into their team is at an all-time high on 'The Voice'. It's night five of blind auditions and as each performer steps onto the stage to perform, the coaches are wasting no time in pushing the button and pitching themselves to the contestants in order to get them to join their team.
Night five opened with a breathtaking performance by Ryleigh Plank. By the end of her performance, she managed to get chair turns from not one but two coaches-Kelly Clarkson and Ariana Grande. Ryleigh's rendition of Demi Lovato's 'Anyone' was so emotionally charged that Ariana was moved to tears. If you're curious to know more about Ryleigh then we got you covered.
RELATED ARTICLES
'The Voice': Who is Hailey Mia? Shocked fans hope 13-year-old prodigy reaches finals
'The Voice' Season 21: Carson Peters picks Team Blake, but here's why fans are upset
You can watch Ryleigh's performance here:
Who is Ryleigh Plank?
Ryleigh is a 20-year-olf from Fort Myers, Florida. In her introduction segment, Ryleigh revealed that she is a huge Ariana Grande fan. She also grew up singing to Kelly Clarkson's songs, so she stepped onto the stage excited at the prospect of performing in front of her childhood icons. She explained that she decided to perform to 'Anyone' as she struggled with mental health issues and bullying. After watching how Demi handled her issues, Ryleigh was so inspired that she decided to pay homage to her by performing to her track for her blind auditions.
Ryleigh also explained that she wasn't keen on going to college and drown in student debt as she already knew that she was passionate about music and wanted to pursue a career in the music industry. She also revealed that singing helped her immensely with her mental health struggles. It comes as no surprise that her performance was so power-packed considering her backstory.
Ryleigh Plank on 'The Voice'
After watching Ryleigh's performance, Ariana declared that she was moved to tears listening to her sing. Kelly and John Legend couldn't stop raving about the incredible quality to it. Since Ryleigh got only two chair turns from Ariana and Kelly, she was given the choice of picking one of them as her coach. Despite Kelly's best attempts at pushing her team, Ryleigh picked Team Ariana.
Fans too showered praises upon her. A fan tweeted, "I get so emotional when i watch good singers sing! Ryleigh was just amazing #TheVoice." "That performance made me so emotional! Go Riley from Florida :) #TheVoice," wrote a fan. "Opening #TheVoice #VoiceBlinds emotionally, Ryleigh Plank, has an emotional delivery, nailing those big notes with a beautiful cry in her voice. That last run gave me the stank face.," observed a fan.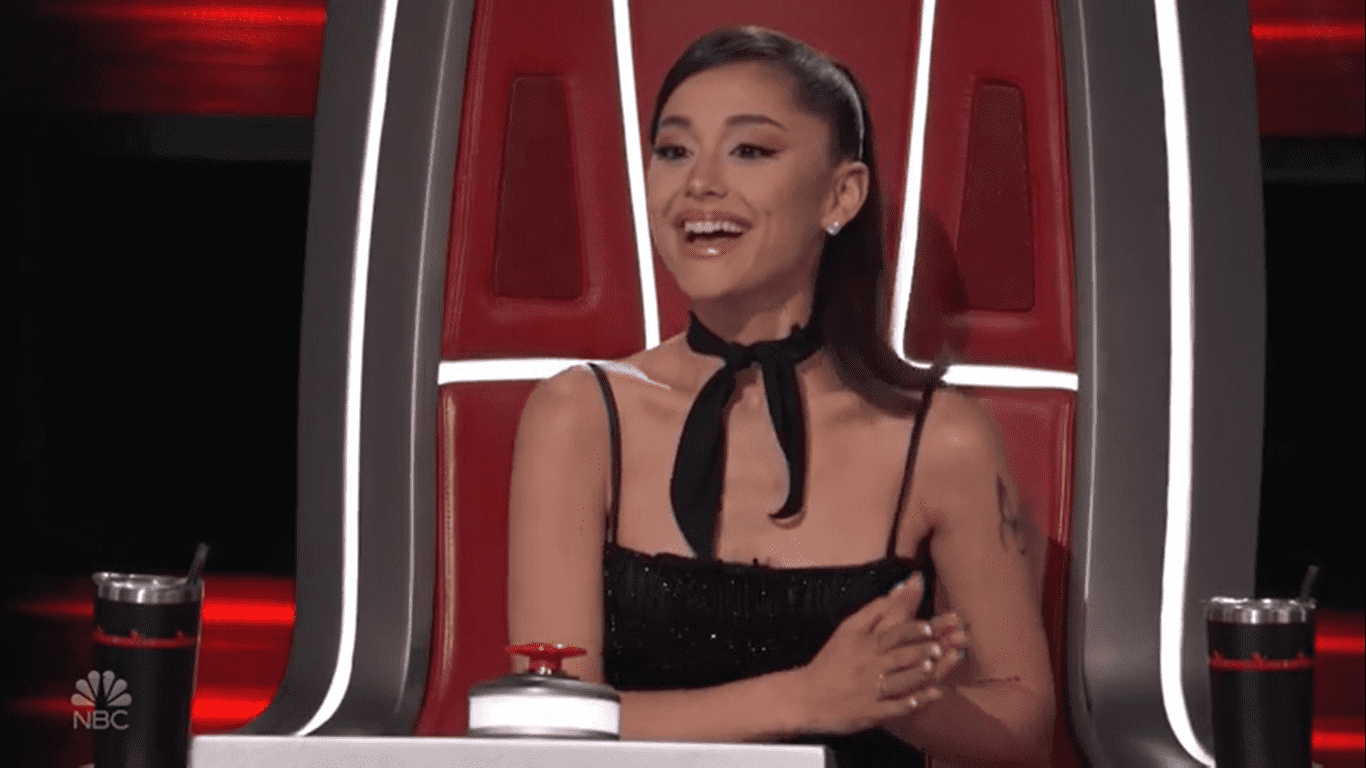 Another fan added, "@arianagrande #VoiceBlinds Ryleigh almost brought me to tears too. She's a good one!!" "#TheVoice Ryleigh has the voice of a literal angel. She demolished that audition," declared a fan. "How was Ryleigh not a four chair turn? Wooo...beautiful, controlled, deep, and emotional. #TheVoice," asked a fan.
'The Voice' Season 21 airs every Monday and Tuesday at 8/7c on NBC.