'The Umbrella Academy' Season 3: Release date, plot, cast and all you need to know about what happens next If you have missed Vanya, Luther, Diego, Allison, Klaus, and Five -- basically the Hargreeves family -- then there is good news on the horizon. Netflix has officially announced the third season of the superhero series, 'The Umbrella Academy'.
Release date
Netflix has not yet announced a release date for 'The Umbrella Academy' Season 3. As per Netflix, production for season 3 of 'The Umbrella Academy' begins in February 2021. So, it might have a late-2021 or an early-2022 release. Watch this space for more information and updates.
Plot
While no official plot for 'The Umbrella Academy' has been announced as of yet, one can speculate where the series based on the comic book series of the same name will head towards, based on how season 2 ended.
In season 2, in an attempt to prevent yet another apocalypse, Five takes his brothers and sisters to the past. But they are all strewn across different times. Each of them dropped at different dates between 1961 and 1963. But they all brought the apocalypse that they had fought in 2019 along with them and this season, they tried to figure out how to stop it from taking place.
Ultimately, Ben sacrifices himself for the greater good and they manage to thwart the plans of evil Handler who almost kills everyone including Five. So after Committee's board members (and the Handler) are killed, they all travel back to the future to return to the prime timeline. But time travel is messy, and it would seem that their actions in the past have now significantly altered their future. So when they finally returned to 2019, what they had expected was to settle in and get some time off from saving the world. Instead, what they really get is the shock of their lives.
They returned two days after the apocalypse. But everything had changed. Their father -- Mr. Hargreeves -- who revealed himself to be an alien was still alive. As was Ben. And there are others, all of whom were part of something called The Sparrow Academy. The big question now is: Who are the Sparrow Academy students? Are they alternate universe versions of Vanya, Luther, Klaus, Allison, Diego, and Five, or are they different characters altogether?
As actor Aidan Gallagher, who plays Five, said after the second season, "Think about it, if you solve one thing in the timeline, you, therefore, change the timeline again. You have an endless butterfly effect. You can never fully get back to the original timeline. When they jump back to 2019, for all they know, everything's different. They assume everything's fine, but when they see that it's now the Sparrow Academy, that's a hint of the mayhem in this different world. They're now in an unfamiliar landscape, yet again, and they're all in it for the first time."
Cast
Ellen Page as Vanya Hargreeves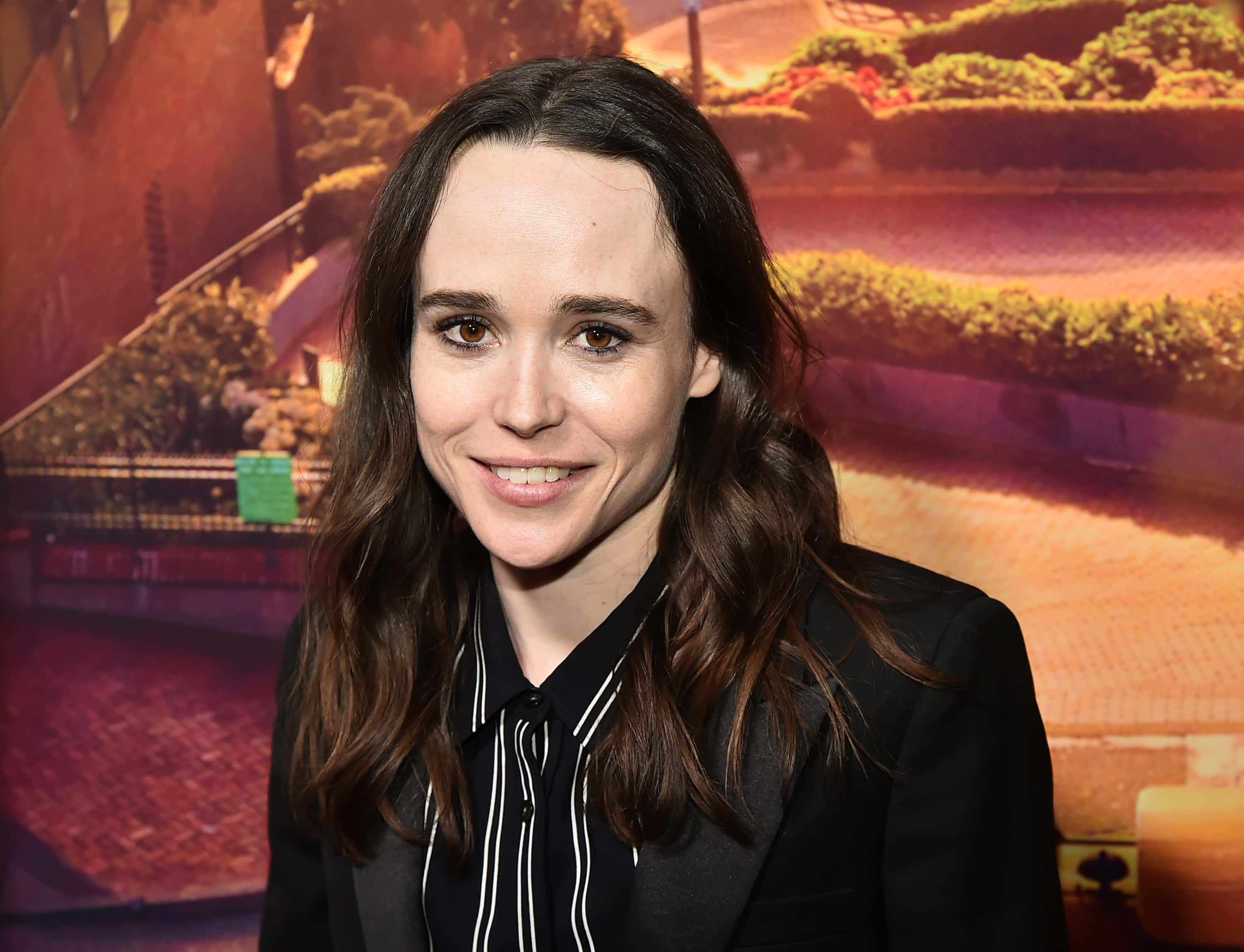 The 33-year-old Canadian actress and producer is best known for her role as the eponymous character in the indie film 'Juno'. Her other notable roles include 'The Tracey Fragments', 'Whip It', 'Super', 'Inception', and 'Tallulah'. Page also portrayed Kitty Pryde in two 'X-Men' films.
Tom Hopper as Luther Hargreeves
The 35-year-old British actor is best known for his performances (apart from Luther in 'The Umbrella Academy') as Sir Percival in 'Merlin', as Billy Bones in 'Black Sails', and as Dickon Tarly in 'Game of Thrones'.
David Castañeda as Diego Hargreeves
The 31-year-old Mexican-American actor is best known for playing Diego Hargreeves in 'The Umbrella Academy'. His other noted performances include 'Switched at Birth', 'Sicario: Day of the Soldado', and 'El Chicano'.
Emmy Raver-Lampman as Allison Hargreeves
The 32-year-old American actress and singer is a household name in Broadway, having been part of productions such as 'Hair', 'Jekyll & Hyde', 'Wicked', and 'Hamilton'. Raver-Lampman is scheduled to voice Molly (earlier voiced by Kristen Bell) in the second season of 'Central Park'.
Robert Sheehan as Klaus Hargreeves
The 32-year-old Irish actor is best known for television roles such as Nathan Young in 'Misfits', as Darren in 'Love/Hate', and as Klaus Hargreeves in 'The Umbrella Academy'. His notable film roles include playing Tom Natsworthy in 'Mortal Engines', and Simon Lewis in 'The Mortal Instruments: City of Bones'.
Aidan Gallagher as Five Hargreeves
The 17-year-old American actor and singer rose to fame, portraying one of the quadruplets, Nicky Harper, in the Nickelodeon comedy television series 'Nicky, Ricky, Dicky & Dawn'. His most famous role, however, has been playing Five in 'The Umbrella Academy'.
Creators
The comic book version of 'The Umbrella Academy' is created and written by Gerard Way and illustrated by Gabriel Bá. Way, who is actually the lead vocalist and co-founder of the rock band 'My Chemical Romance', until its split in March 2013, won the Eisner Award for 'The Umbrella Academy' in 2008. Gabriel Bá, a Brazilian comic book artist has also worked on 'Casanova', and 'Daytripper'. He is the twin brother of the comic book artist Fábio Moon. The comic was adapted on TV by Emmy-nominated producer Steve Blackman (Fargo) who serves as the showrunner of 'The Umbrella Academy'.
Trailer
No trailer for season 3 of 'The Umbrella Academy' has been released as of yet. Watch this space for more details.
If you like 'The Umbrella Academy', you'll also like
'Deadly Class', 'Titans', 'Cloak and Dagger', 'Dark Matter', and 'X-Men: Days of Future Past'.
Share this article:
The Umbrella Academy Season 3 Release date plot cast trailer news Netflix sparrow