The Oscars 2019: 10 most controversial moments in Academy Awards history Brace yourselves, The Oscars are coming, and we better be prepared to expect the unexpected. As the who's who of Hollywood gear up for the tinsel town's biggest night, millions of viewers eagerly await a night of revisiting the nominations, watching the presenters, taking in the awkward statements, and guessing as to which film or director deserves to take home the much-coveted award.
But here's the thing about the Academy Awards, it never goes as planned and whatever happens, is etched in history forever. Now is the perfect time to take a stroll down memory lane and take a look at some of the moments in Oscars history that continue to make headlines even today. Let's just say these are the top 10 never-to-be-forgotten moments of the past decade.
2018- The irony of Kobe Bryant winning an Oscar for 'Dear Basketball'
Starting with last year, 2018's Oscars was all about #MeToo and #TimesUp, but the irony was that Kobe Bryant won an Oscar for the 'Best Animated Short Film,' much to the disappointment of many. In 2003, Bryant was arrested for sexual assault after being accused of rape by a hotel employee and in June last year, the athlete was barred from entering the Academy of Motion Picture Arts and Sciences.
2017- The wrong announcement
That major "oops!" moment when Faye Dunaway and Warren Beatty announced that 'La La Land,' had won Best Picture when it was, in fact, 'Moonlight.'
2016- The #OscarsSoWhite movement
Will Smith and Jada Pinkett Smith refused to attend the 2016 Oscar ceremony because all the nominations, from leads to supporting roles were white artists. The lack of diversity in the nominations led to the viral hashtag #OscarsSoWhite and many urged the Academy to be more diverse.
2013- Host Seth McFarlane jokes about domestic violence
There's a line you don't cross when telling a joke on a stage like The Oscars but looks like McFarlane was oblivious to that. The New Yorker called his series of inappropriate jokes as "the Oscars' Hostile, Ugly, Sexist Night." An example of his bad joke goes something like this- when talking about 'Django Unchained,' he says "the story of a man fighting to get back his woman, who has been subjected to unthinkable violence. Or as Chris Brown and Rihanna call it, a date movie."
2011- Anne Hathaway and James Franco's disastrous hosting night
The Hollywood Reporter dubbed it as "one of the worst Oscar telecasts" and escalated Hathaway's fame of being a hated celeb. Other kind reviews suggested that she was trying and "working hard," but nothing could compensate for Franco's sluggish and unenthusiastic performance
2003-Roman Polanski wins Best Director
Roman Polanski won the Oscar for Best Director in 2003, despite fleeing from the U.S. in 1977. Still in the "most wanted" list, he has been living in exile ever since pleading guilty to statutory rape of a then-13-year-old girl, but he fled before he could be sentenced to imprisonment.
2003- Michael Moore slams President Bush
After winning the Oscar for his film 'Bowling for Columbine,' Michael Moore used his speech time to point at President Bush: "We live in a time where we have a man sending us to war for fictitious reasons ... Shame on you, Mr. Bush, shame on you," he said. The crowds booed and the orchestra played to mute him.
2003: Adrien Brody kisses Halle Berry
Halle Berry presented the award for Best Actor to Adrien Brody for his role in 'The Pianist,' but as he took the stage, he went in for a passionate kiss with Berry. She later confirmed that it wasn't planned, but said that she just went along with it.
2001: Björk wears the swan dress
This isn't just another controversial red carpet dress. Björk wore a bird-inspired dress and went on to pretend that she was laying eggs on the red carpet. Her talked-about Oscars outfit was the centerpiece of an exhibit at the Museum of Modern Art in 2015.
2000: Angelina Jolie and her brother show some serious PDA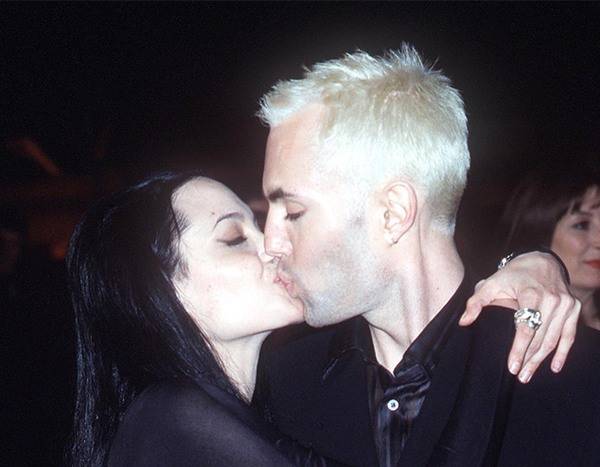 The cringe-worthy moment when Angelina Jolie locked lips with her brother on the red carpet and on winning the Best Supporting Actress Oscar for her role in 'Girl Interrupted,' she said, "I'm so in love with my brother right now." Yikes!
Share this article:
The Oscars Academy Awards 2019 10 most controversial moments in history kissing cringeworthy