The Mountain of 'Game of Thrones' says he could crush Conor McGregor in 10 seconds or less Conor McGregor may be one of the strongest and scariest Ultimate Fighting Championship champions of the world, but even he should be worried when the official World's Strongest Man of 2018 challenges him to a "real fight."
Hafþór Júlíus Björnsson, who is best known as The Mountain on HBO's hit show 'Game of Thrones,' engaged in a playful sparring session with McGregor recently, the video of which has gone viral.
While that was all game and fun, the 6-foot-9-inch athlete/actor said that if he were to actually fight McGregor, the Irish MMA fighter would not last more than ten seconds.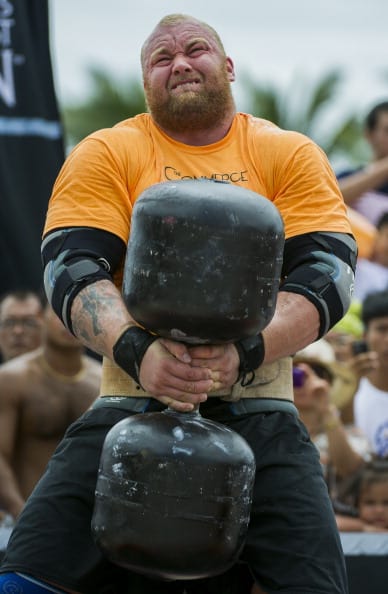 "Bring me some shorts and put us in a cage, I'll fight again," Björnsson said of the Off the Ball, adding "If I get a grab on him, [it would be over] in ten seconds."
When further probed about how many McGregors would it take to defeat him, the Icelander opined, "Maybe five." He is the very man who pretend-crushed fan-favorite Prince Oberyn's skull with his bare hands – albeit on the show. I'd be watch my back if I were McGregor.
They did have a good sparring session, which went without breakage of any skull or any form of blood spill. On that he said, "I knew I could take him down but I just didn't want to break him. He felt really light. I had him a few times but I just didn't want to break him."
However, Björnsson is aware of his potential opponent's skillset, which he says include being "quick and slippery," which makes it hard for him to get a grip. However, he is sure there were moments where he could really "messed him" up.
"There's a huge size difference between me and him but I'm not used to getting punched, I'm no fighter, I'm wearing jeans and shoes. I just took my shirt off and we were joking," he said, revealing it was all in good humor.
Share this article:
The Mountain of HBO Game of Thrones is convinced he could crush Conor McGregor in 10 seconds or less