The Queen's final days at Balmoral: Watching her favorite weatherman, informal dinners and long siestas post lunch ABERDEENSHIRE, SCOTLAND: Queen Elizabeth II had a significant announcement for the shooting party she had invited to spend a few days at Balmoral Castle four days before she passed away on September 8. The Queen stated that there will be no formal dinner that night. No piper, no black ties for the men nor long dresses for the ladies.
This was a major departure from tradition as the skirl of the bagpipes had long served as the essential music to every event at the Scottish Castle. Her Bowes-Lyons cousins, whom she had always been close to through the Queen Mother's family, were her guests. The comforting presence of the Queen was the one thing that hadn't changed as they all sat down in the castle dining room that evening. They claimed that she was in "good form" and "perky even." She was surrounded by loved ones, and it was obvious that this gave her courage.
RELATED NEWS
David Beckham spotted crying near Queen's coffin after waiting 12 hours in line to pay respects to late monarch
King Charles 'deeply moved' by affection shown for Queen as condolence messages pour in from across the globe
Her physical decline had not made her last weeks easy. She was eating less and had difficulty standing and walking, particularly up and down the stairs. However, it was more than made up for by the happiness of being in her favorite place. She requested that many Balmoral summer customs be kept even though she could no longer participate as she once had, notably in the walks and picnics, and found it more difficult to do her daily crossword. However, there were other benefits as well, none more fascinating than the fact that she made it a point to monitor weather predictions on television.
The reason? She had developed an unexpected affection for BBC weatherman Tomasz Schafernaker. "It was like a bit of a crush; she always wanted to watch the forecasts when he was on. She was amused hearing the cadences when his name was read out but she loved watching him, too." an insider said, as per Daily Mail.
Although the Queen may not have realized it, the 43-year-old Polish-British meteorologist has a sizable online fan base. He was chosen as Britain's favorite weatherman during lockdown, in part due to his long hair that he failed to trim. It is even more remarkable that she found comfort in her final days in the Highlands following the melancholy that overcame her immediately after arriving in Scotland this summer. The sadness being the death of her oldest dog Candy, a dachshund-corgi mix known as a dorgi. Candy's death took the wind out of the Queen's sails.
It was ironic because the dog's name was the same as that of Prince Philip's beloved yellow labrador. She was one of the Queen's four dorgis, along with Cider, Berry, and Vulcan, yet she lived longer than any of them. Even though Candy was extremely old in dog years, her death the Queen devastated. She made the exceedingly rare decision that she did not wish to have one of her most devout companions buried at Balmoral.
Her dogs' ultimate resting sites may be Windsor, Sandringham, and Balmoral because it has been an unspoken rule for the most of her life that they are buried in the areas where they died. Usually, the Queen personally supervises the burial, together with her top gardener. Later, a headstone is erected with the dog's name, birth and death dates, and an fitting epitaph. However, once Candy died, she made arrangements to have the her beloved companion's remains flown to London and then transported to Windsor so they could be buried with another of her pets, Vulcan, who died in 2020.
Her choice was so surprising that her close domestic staff saw it as a hint that she had every intention of returning to Windsor at the conclusion of the trip to oversee the headstone placement personally. She still had Sandy and Muick, two more canines that Prince Andrew and his daughters had gifted her in 2021. There had been some other positive indicators too. She requested to be escorted to the mews at Windsor Castle, where her stud groom Terry Pendry had remained to care for the horses even though she was no longer riding them, just before she left for Scotland.
She just wanted to view them, yet she complied when asked to ride a pony. A groom advised leading the horse around the indoor riding school after helping her get onto the saddle. The Queen rode four circuits, and it appears to have been the first time since she first learned to ride that she had been on a leading rein.
She requested a sun lounger be set up for her in Windsor's garden during the summer heat wave. She slept more regularly in Balmoral, where it was cooler, frequently retiring for a siesta after lunch.
She was weak yet aware and conversational almost to the the end. She had lunch with the Rt Rev Dr Iain Greenshields, Moderator of the Church of Scotland, on both Saturday and Sunday. Her "good spirits" and "engaging" company were mentioned by him. The Queen was "absolutely on the ball," according to Dr Greenshields, who spoke at the parish church in Braemar and Crathie where she formerly attended.
"She was talking about her past, her love for Balmoral, her father, her mother, Prince Philip, horses, very much engaged with what was happening in the church and what was happening in the nation, too, he said, describing how she took him to the window and she was "looking over her gardens with great pride and affection."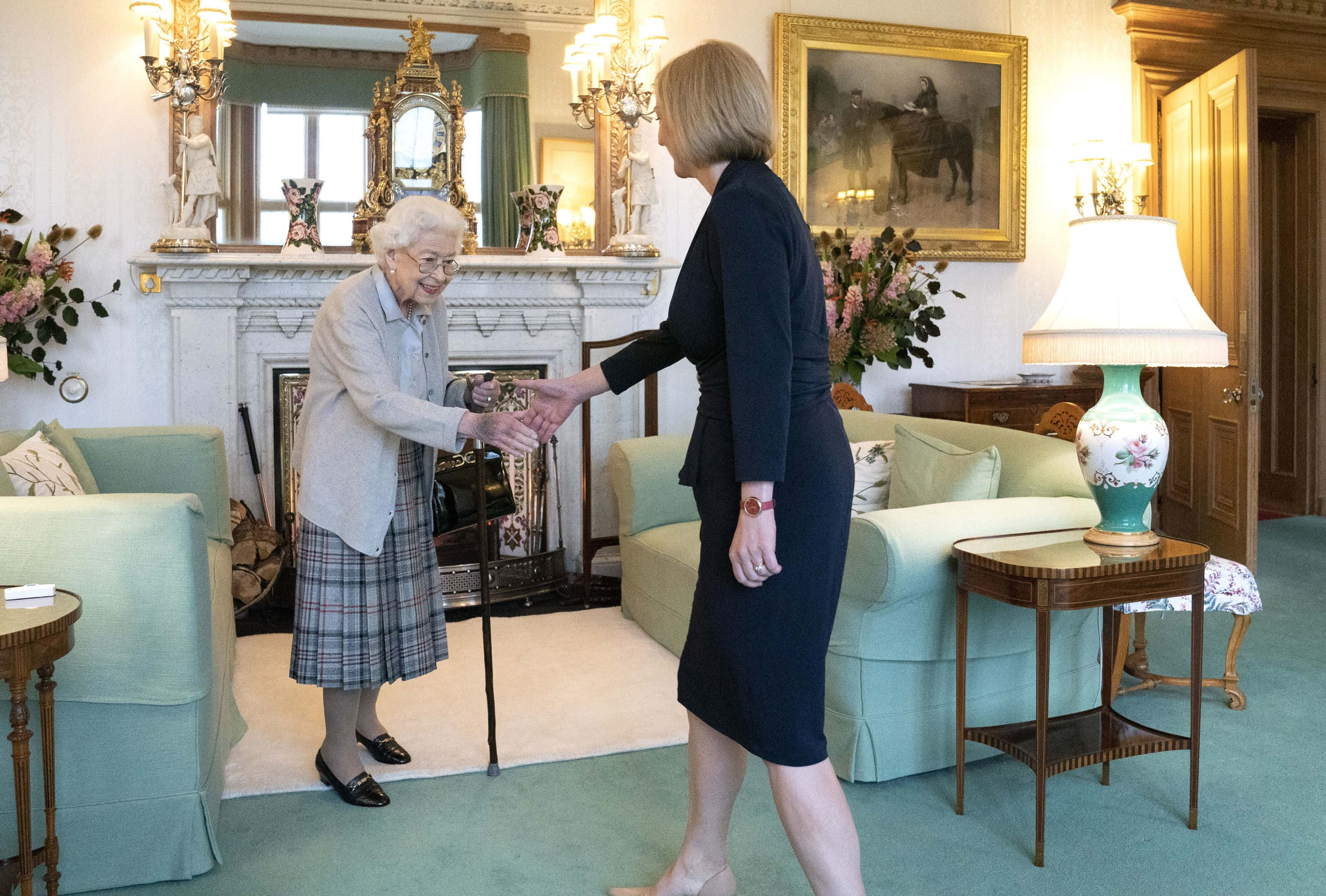 He added, "Her health was frail, we knew that, but when I left her on Sunday she was very positive, and I'm just finding it very hard to believe that in those few days things had changed so much."
Her infectious excitement was still present two days before she passed away. She discussed the potential of her filly Love Affairs, who would later become her last victory in her tenure as a racehorse owner, with her trainer Clive Cox over the phone on Tuesday. Cox said, "We talked about the filly, how the race might pan out, how another horse of hers was doing in my stable and about a couple of other things. She was as sharp as a tack."
Her closest aides were the ones who had seen her extraordinary fortitude more than anybody else. And her crew was committed to making this summer comfortable if it turned out to be her last one.
This tiny group of domestic staffers has been alternating every two weeks since the Covid epidemic, when the Queen relocated permanently to Windsor Castle. Changeover occurred during the week the Queen passed away, so her senior page Paul Whybrew and her footman Ian Robinson, whose duties included walking the dogs, returned to her side the day after she met with outgoing Prime Minister Boris Johnson and new Prime Minister Liz Truss.
There were other recognizable figures, like Susan Rhodes, her lady-in-waiting, and Angela Kelly, the daughter of a Liverpool docker who had progressed from dresser to personal assistant and curator. Rhodes, who started working for the Queen in 2017, is wed to Simon, whose mother Margaret was the Queen's first cousin as well as a childhood friend. However, when it came to her final desires, Whybrew, her longest-serving assistant, who had been by her side for 44 years of her 70-year reign, came first.
She was not alone, even though she spent the majority of her final weeks in her Balmoral accommodations. Members of the Royal Family had visited frequently during the course of the summer, not to bid farewell but rather to reminisce.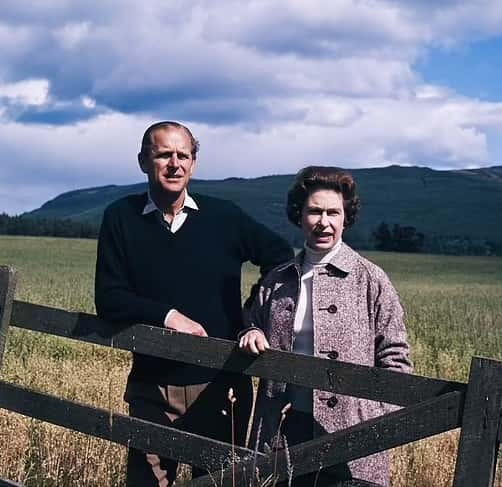 They included Lady Sarah Chatto, the Queen's niece, with whom she had a particularly close relationship, as well as Prince Edward and his wife Sophie (who have taken up their late father's BBQ responsibilities), Prince William, and Kate. Even on Tuesday, there was no immediate cause for concern over the Queen's health, despite the fact that she was obviously exhausted from the effort of hosting not one, but two Prime Ministers. It is believed that she had routine medical care while she was staying at Balmoral, and a doctor and nursing staff were always on hand. Even while it wasn't fully predicted, her condition's rapid turnaround on Wednesday, September 7, nonetheless caught everyone off guard. The palace servants started warning the Royal Family as her condition got worse and fears set in.
Only Princess Anne and then Prince Charles were in Scotland, and they were throwing a supper at Dumfries House, the Palladian palace he reserved for the country, with Camilla. Both of them were present when their mother passed away. It is unknown how the Queen spent her dying hours or whether she got last rites like her mother. Despite being unable to travel to church over the summer to participate in divine worship, priests had prayed with the Queen at the palace. She had been sustained by her Christianity for so long that it is obvious that she would have appreciated some final spiritual direction.
Her last few weeks in her beloved Highlands couldn't have been more well planned if she had lived a life guided by exacting protocol.