'The Handmaid's Tale' Season 3: Will Offred and Nick continue their relationship as the rebellion gathers momentum? Offred aka June Osborne (Elisabeth Moss) is planning a rebellion in the upcoming season of 'The Handmaid's Tale'.
She gathers the handmaids of Gilead to help her fight against Commander Fred Waterford (Joseph Fiennes), the ruler of Gilead.
She wants to take the rebellion called Mayday a notch higher and, after a botched attempt at escape at the end of season 2, her desire to change the ways of Gilead is now ever stronger.
Offred let Emily (Alexis Bledel) leave with her newborn baby and she herself stayed back to ensure the safety of her elder child Hanna.
She is even plotting with the commander's wife, Serena Joy (Yvonne Strahovski), to get an upper hand in the rebellion.
However, what about Nick Blaine (Max Minghella)?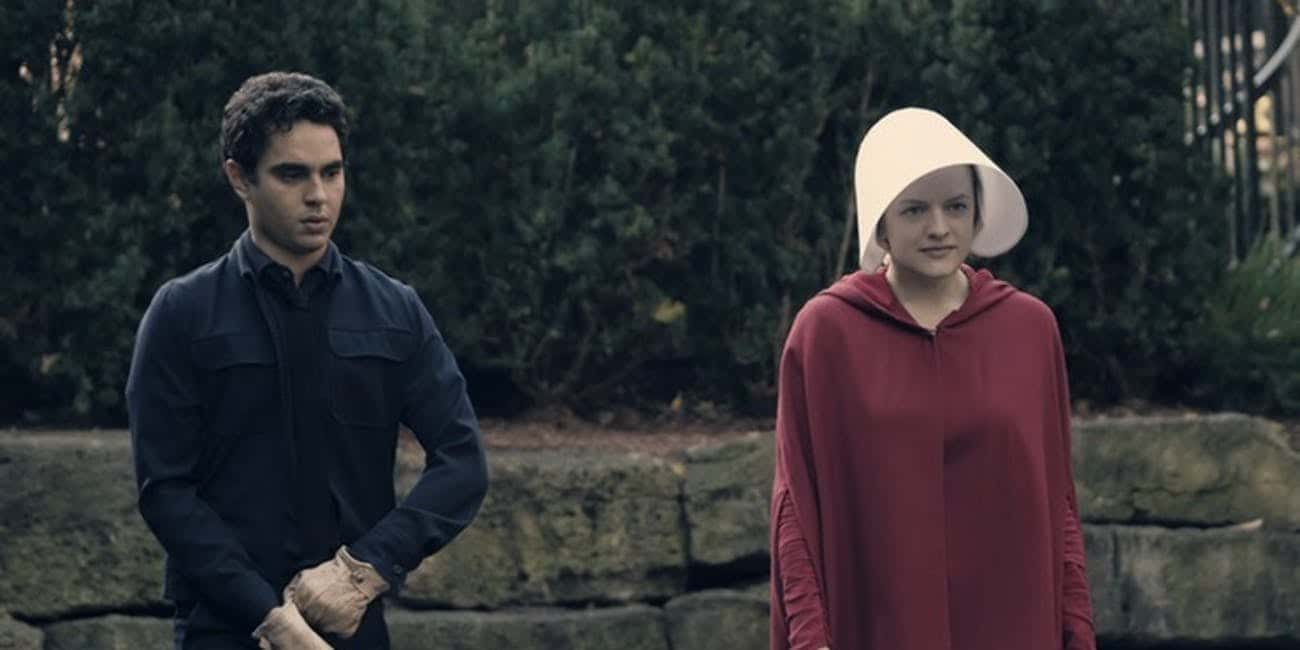 Nick and Offred have had an on-again-off-again relationship on the show.
From being forced to sleep with him in the first season to being helped by him in the second season—especially when he pointed a gun at commander Waterford to give Offred time to explain—the two have come a long way.
Nick has grown fond of Offred and he might even be in love with her.
He helped her by passing on the Mayday letters to Luke and Moira in Canada, which actually helped in stopping talks between Canada and the US.
This has paved the way for Gilead's neighboring country to stay as a place that lets handmaids, wives, unwomen and marthas a safe place where women have a respectable position in the society.
However, will things stay the same between Nick and Offred now?
Commander Waterford now knows that Nick has betrayed him. What place will he have now that his true intention has been revealed?
Nick's character was not addressed in the trailer or the teaser of the show.
The man who continued his relationship with Offred despite being married to Eden in the second season might also help her in the rebellion, but will their relationship be fulfilled?
What about Offred's former partner Luke who escaped to Canada? If the rebellion succeeds, and Offred finally meets her daughter Hanna, will she reunite with Luke?
This is something that we need to watch out for in the upcoming season of 'The Handmaid's Tale' which will premiere on Hulu on June 5.
Share this article:
the handmaids tale season 3 will nick offred relationship affair rebellion momentum luke daughter