'The Handmaid's Tale': A look at the evolution of Alexis Bledel as Emily 'The Handmaid's Tale' season 3 has us pumped for an all-new season that will mark the beginning of a revolution. We can expect a lot more scheming from the Waterfords, who Offred (Elisabeth Moss) serves. There is also a lot more action that we will see as the Handmaids unite under Offred's leadership. As she said in the trailer, they (Gilead) cannot expect to give the Handmaids a uniform and not become an army wearing it. While we wait for the season to premiere on June 5, here's a look at one of the most interesting Handmaids to serve on the show - Emily aka Ofglen, Ofsteven, Ofjoseph. That's right! She has served three masters before she made an escape in the last episode of season 2.
Emily, portrayed by Alexis Bledel, in the free world was married to another woman and the two even had a child together. She was also a professor of cellular biology at a university before Gilead took over. Her life changes overnight, and in Gilead, homosexuality is a punishable offense that would lead to death. Emily, however, is retained and becomes a handmaid because of her fertility. She is also one of the few handmaids to have rebelled since the beginning, unlike many others who put up with the new world and its rules including Offred. She is the one to even introduce Offred to the resistance movement 'MayDay' against the government which Offred initially refuses to join.
Ofglen, who is separated from her wife gets into a relationship with a Martha (servants are called Marthas) and when this is revealed to Aunt Lydia she is forced to watch as the Martha is hanged to death. Emily is not Ofglen anymore, and she receives a lighter sentence solely because of her fertility. As a punishment, she goes through female genital mutilation surgery to teach her a lesson. By now, she is referred to by her old name Emily as she is not serving any master.
After going through a series of traumatic events, Emily becomes Ofsteven and is not as she used to be. Even when Offred tries to ask her about 'MayDay' she doesn't respond as she would and not before long, she is sent to the colonies where unwomen (who are not fertile) are sent to dig toxic land as punishment. While she is there, she tries her best to help people and also fights hopelessness as she begins to lose her teeth as a result of working on the wasteland.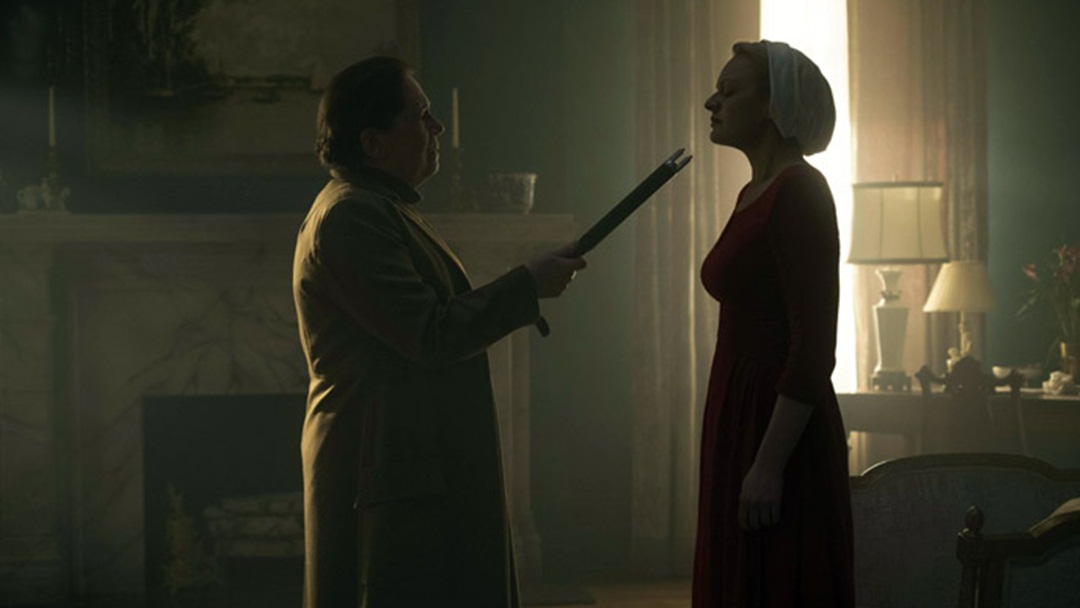 She, along with Janine is taken back from the Colonies as Gilead is in need of fertile women. After her reunion with Offred, she is rejected by four families until she is accepted by Lawrence, the architect of Gilead. On the night of serving Lawrence, he dismisses her and this results in a visit from Aunt Lydia. At the end of season 2, Emily attacks Aunt Lydia brutally, stabs her in the back with a knife before she escapes with the help of Lawrence. We see Offred bid Emily goodbye as she hands her baby over to her. What remains undisclosed is if Emily, Lawrence and the baby make it to Canada where they can seek help from Offred's husband before Gilead - Luke. Will Emily be brought back to receive punishment or will she make it and be the hope that the other handmaids need to start a revolution?
The third season of 'The Handmaid's Tale' holds the answers to these questions.