'The Challenge: Spies, Lies and Allies' Full Cast List: Meet show's rookies on Season 37 Gear up for 'The Challenge: Spies, Lies and Allies' Season 37, as this new season promises to be grittier than ever! While there will be a few familiar faces back on the series, get ready to meet a whole new cast who is here to take it up a notch.
With 17 veterans returning to the show, there are 17 new, international rookies who will be joining them. These 17 international players have starred in a range of global tv shows such as 'Big Brother', 'Love Island', 'Too Hot To Handle' and 'Survivor' back in their home countries. Here's a look at the 17 rookies who will be taking on 'The Challenge' with the hope of walking away with $1 million.
READ MORE
Does Kaycee Clark lose in the finals? Here's the shocking truth behind 'The Challenge' star's elimination

'The Challenge: Double Agents' Spoilers: Does Nam Vo quit during security breach? Here's truth about his exit
Michaela Bradshaw
Known as a strong competitor with a tough and honest personality, Michaela Bradshaw competed on 'Survivor: Millennials vs. Gen X' and 'Survivor: Game Changers'.
Michele Fitzgerald
The winner of 'Survivor: Kaôh Rōng' and second runner-up of 'Survivor: Winners at War', travel consultant Michele Fitzgerald is one to watch out for.
Tacha Akide
An entrepreneur and Instagram influencer, Tacha Akide, previously competed on 'Big Brother Nigeria'.
Emy Alupei
Known for her personality and bold behavior, Emy Alupei competed on 'Survivor: Romania'.
Berna Canbeldek
An actress is known for her dancing and acrobatics, Berna Canbeldek participated in 'Survivor: Turkey.
Priscilla Anyabu
A model and operations manager from Battersea, Priscilla Anyabu competed on the sixth season of 'Love Island UK'.
Tracy Candela
A law student from Konstanz, Tracy Candela participated in the second season of 'Love Island Germany'.
Bettina Buchanan
Bettina Buchanan was previously a participant in 'Paradise Hotel Sweden' in 2019 and 2021.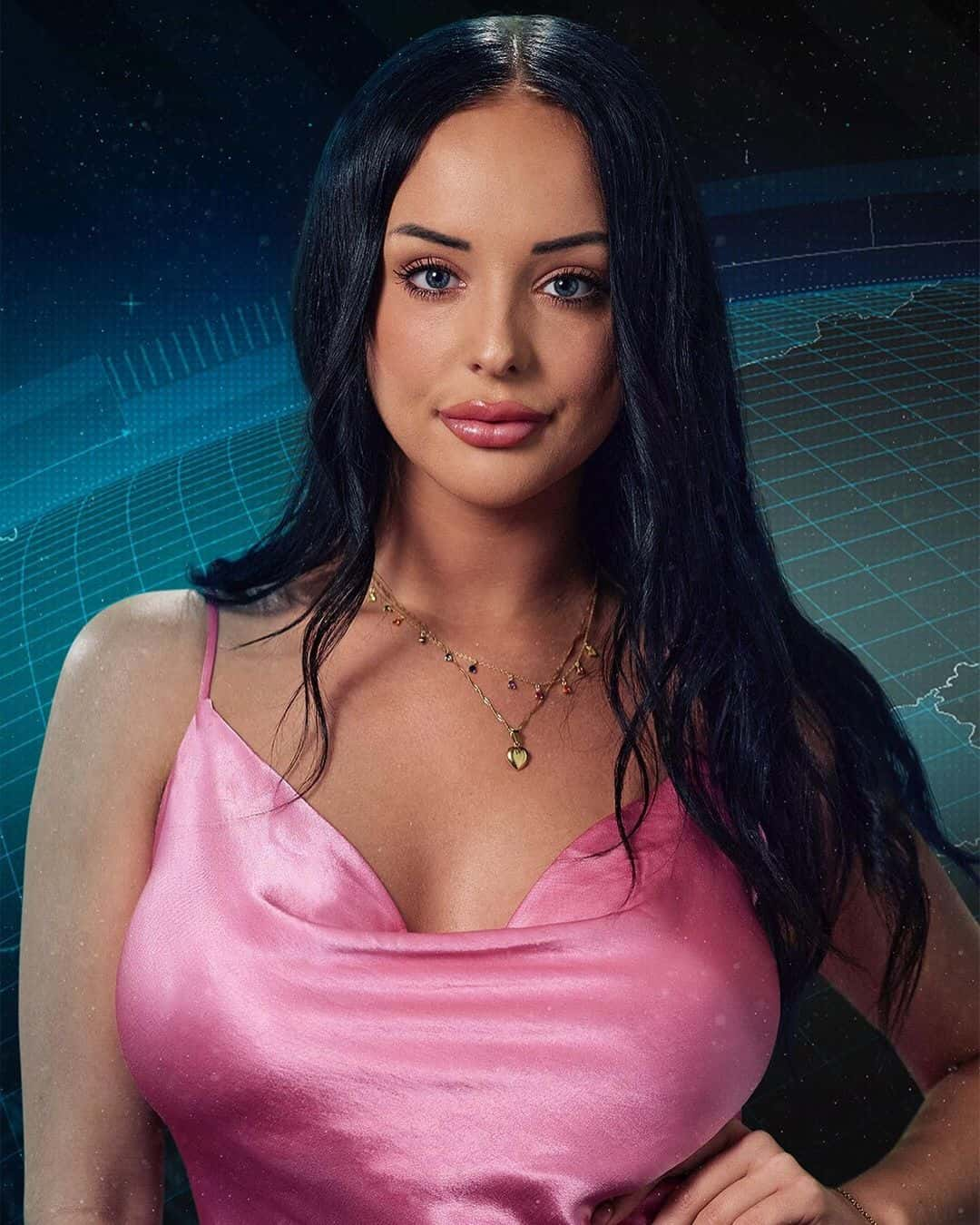 Esther Agunbiade
A lawyer who cleared the bar exam at just 21 years of age, Esther Agunbiade competed on 'Big Brother Nigeria'.
Corey Lay
A video game and app developer, Corey Lay competed on '12 Dates of Christmas'.
Jeremiah White
Jeremiah White was a part of the cast of 'Love Island US' Season 2.
Gabo Szabo
Gabo Szabo has previously competed on shows such as 'Warsaw Shore' and 'Celeb Get Me Out of Here Hungary'.
Emmanuel Neagu
Emmanuel Neagu competed on 'Survivor Romania' in 2020. He was the runner-up on his season.
Logan Sampedro
Logan Sampedro competed on 'Survivor Spain'. He also competed in Míster Global España 2017.
Kelz Dyke
A senior recruitment consultant and model, Kelz Dyke was a part of the cast of 'Too Hot to Handle'.
Renan Hellemans
A model, Renan Hellemans competed on 'EXOTB Double Dutch Belgium'.
Hughie Maughan
Hughie Maughan competed on 'Big Brother UK' season 17, where he placed 2nd. He also competed in 'Dancing with the Stars UK'.
Tommy Sheenan
An American elementary school teacher, Tommy Sheenan competed and won 'Survivor: Island of the Idols'.
Lauren Coogan
Lauren Coogan competed in Season 2 of 'Love Island US'.
'The Challenge: Spies, Lies and Allies' will premiere on Wednesday, August 11 at 8 pm ET/PT on MTV.