Police warn against cosplay of OnlyFans creators dressing as sexy cops The Royal Thai Police have issued a warning to the people of Thailand that posting explicit content on OnlyFans or similar sites is illegal in the country. They additionally warned there would be crackdowns on those adult content creators using sexy police uniforms or similar outfits in their content.
Thai authorities have described much of the content shared on OnlyFans as "obscene and pornographic", according to The Pattaya News. The popular site is known to allow users to create pay-per-view accounts where their fans can purchase content to see their workouts, art, or cooking, or educational videos. However, it soon became a convenient platform for amateurs to make and sell adult explicit content.
READ MORE
Crystal DiGregorio: Porn star-turned-pastor makes a U-turn, revives OnlyFans page
MAFS star Jessika Power joins OnlyFans, slams 'quick buck' trolls
OnlyFans has garnered a significant user base in Thailand despite pornography being illegal in the country. The site's popularity skyrocketed as Covid-19 safety protocols resulted in the shutdown of bars, clubs, and other entertainment venues, prompting many bar girls and freelancers to earn an income online. Thai authorities initially appeared to ignore the phenomenon as the girls were using the site to support themselves and their families. However, a deputy spokesman for the Royal Thai Police has now issued a warning singling out cosplay involving dressing in the uniform of police, the Thai Army, or any other similar costumes, which they said violated Thai law and could result in substantial penalties and possible jail time.
According to Pattaya News, there have been several reported instances of bars being raided and staff being fined for dressing as sexy police officers or similar cosplay outfits. Authorities have been cracking down on both illegally open bars and online illegal content of late. The deputy spokesman explained that those donning sexy versions of the aforementioned uniforms would be violating both the Police Act B.E. 2547 for impersonating an officer and the Computer Crime Act B.E. 2560 for posting the images online.
Royal Thai Police also revealed that they have shortlisted a number of Thai accounts for depicting girls dressed as sexy police officers and were already investigating them. In light of the crackdown, they wanted to warn the Thai public that this was a crime.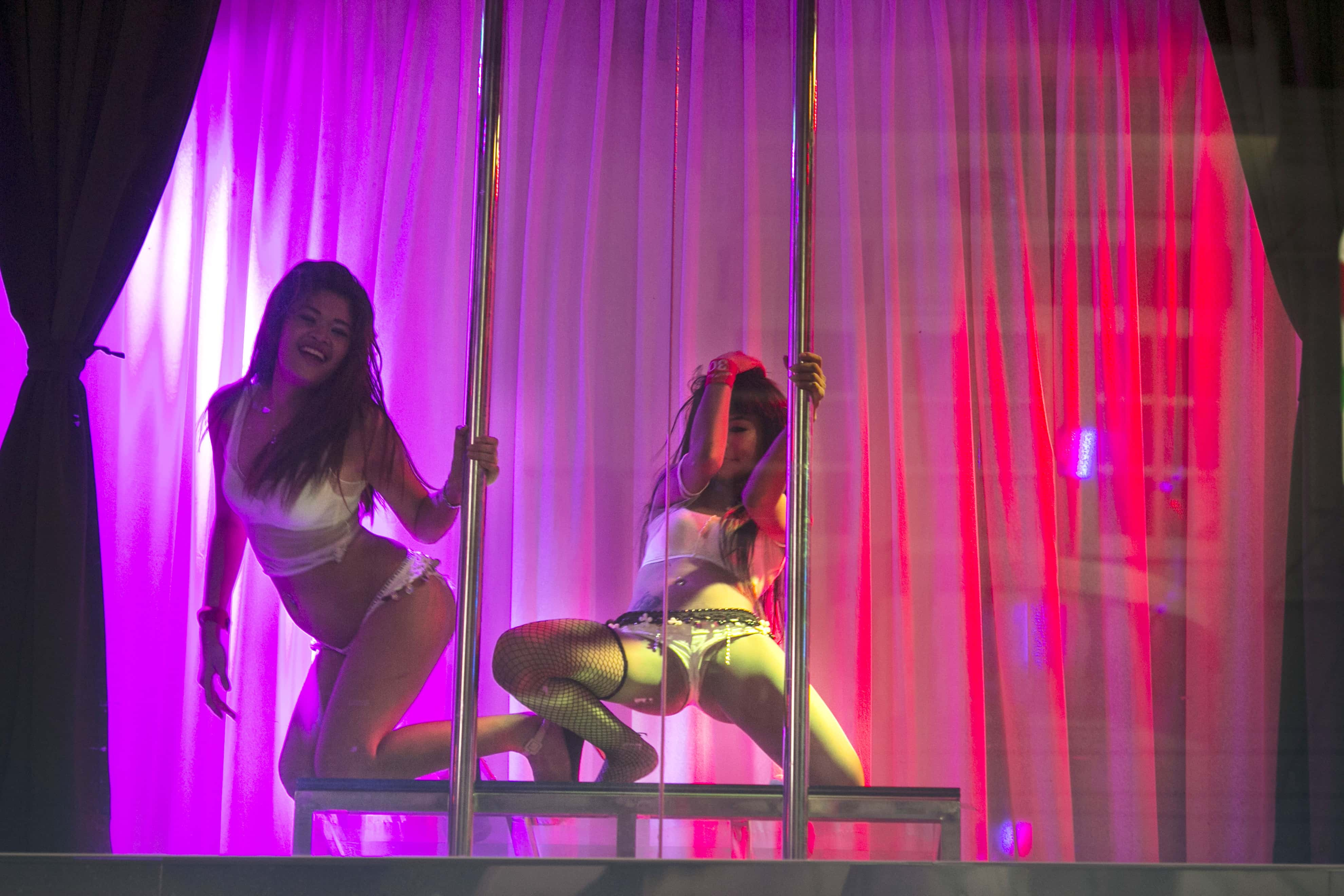 In August, MEAWW reported how a popular Texas police officer who appeared in the A&E reality series 'Live PD', quit her law enforcement gig and started a new journey on OnlyFans to make adult content for her audience.
"Last days on patrol. Super emotional time for me," tweeted Zendejas, 36, who worked for the El Paso Police Department and is also a US veteran. "I will miss my brothers & sisters in BLUE," she wrote in July. The former officer, who now lives in Wilmington, North Carolina, followed up in August 2021 with a smoldering post-retirement pic. In the caption, she described trading her "police uniform for tropical ties & flip flops," hinting at "new adventures to come."
---
Last days on patrol. Super emotional time for me. I will miss my brothers & sisters in BLUE. It's a family like no other & I'll always have their backs no matter what. It's a different kind of love & relationship when you are willing to die for one another. #BackTheBlue #chapters pic.twitter.com/xPHHHxGtSc

— Andrea Zendejas (@OfcAZendejas) July 27, 2021
---
Zendejas didn't reveal what the "new adventures" required; however, OnlyFans subscribers can access her titillating content for $15 a month. The former cop bills herself on the page as a "PLUS Size Big booty havin', gun slingin', tatted, lingerie lovin', All-American Woman." Zendejas, a mother of two, also posts saucy content on her Instagram page, which boasts more than 25,000 followers.