Tennis umpires threaten to form union, boycott future Serena Williams matches: Report A storm is brewing in the world of professional tennis. Multiple umpires have come forward and said that they have been left "disturbed" by the lack of support from the governing body for the chair umpire who was involved in a heated argument with tennis star Serena Williams. Some of the umpires are even considering forming a union and boycotting future matches in which Williams will be playing.
Speaking of the incident that took place at the US Open Finals on September 8, one anonymous umpire said that 47-year-old Carlos Ramos had been "thrown to the wolves for simply doing his job and was not willing to be abused for it." Ramos had called out three violations on Williams in the match that she lost to Naomi Osaka, which was receiving coaching on the court, racket abuse, and a penalty for verbal abuse after Williams called him a "thief" and a "liar".
Williams blamed the penalties that were called on "sexism," and many umpires are now worried that officials in the league are supporting her claim instead of standing by the chair umpire for doing his job. Katrina Adams, the USTA President, was one among many who stood by Williams and condemned the umpire, even suggesting that Ramos would have allowed men to get away with the same kind of behavior.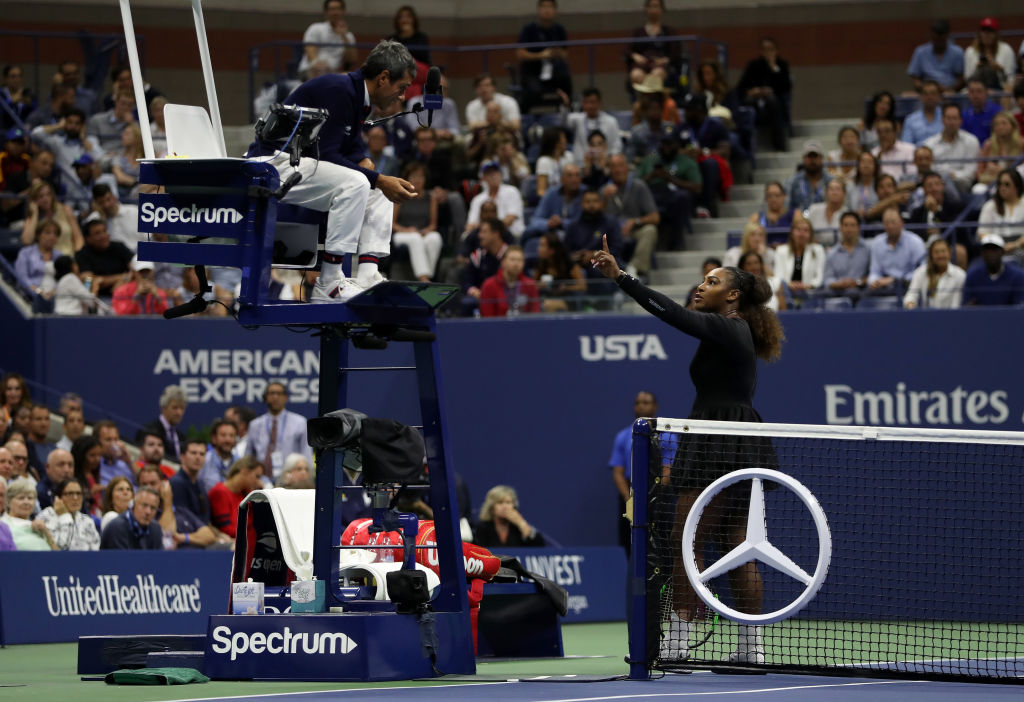 The Women's Tennis Association (WTA) has also backed the claim that the penalties had been sexist in a statement that they issued, but the International Tennis Federation stood by Ramos two days later and said that he is "one of the most experienced and respected umpires in tennis." A few umpires, who agreed to speak anonymously, told the Times of London that they are considering boycotting future matches with Williams.
Even though the umpires do not have a union to organize a boycott, this may soon change. One senior umpire told the Guardian in an interview: "There is a lot of unhappiness in the umpiring community because no one is standing up for officials. Umpires keep asking: 'What if it was me in that chair on Saturday?' There is a widespread feeling that Carlos was hung out to dry for nearly 48 hours and that no one is standing up for officials." The newspaper also reported that a few umpires are privately pushing for an officials' union.
A source who is close to the discussions has said: "Umpires don't have any independent means of representation and are employed by the governing bodies. If talking to the media is not allowed, and governing bodies are speaking out against them, what are umpires supposed to do?" Umpires are traditionally forbidden through contracts from speaking to the media, but one retired umpire has been able to speak for the rest of his colleagues.
Richard Ings, who is a retired Gold Badge umpire, told ESPN: "The umpiring fraternity is thoroughly disturbed at being abandoned by the WTA. They are all fearful that they could be the next Ramos. They feel that no one has their back when they have to make unpopular calls."
Portugal-born Ramos finally spoke out about the incident on September 11 in a brief interview and said: "It's a delicate situation. But umpiring 'a la carte' is something that does not exist. Don't worry about me, I'll be fine."