'Surviving Joe Exotic': Release date, plot, cast, trailer and all you need to know about Animal Planet's 'Tiger King' documentary When Netflix released its documentary series 'Tiger King: Murder, Mayhem and Madness' in March, it quickly became one of the most popular shows on the streaming platform. The seven-part series revolved around a number of cat owners, breeders and conservationists in the US. However, it was the drama surrounding Joe Exotic and his bitter feud with rival Carole Baskin that became the focal point of the series. It became the only thing people would talk about on the internet for weeks. Even celebrities would rave about it to the point of obsession. Now, Animal Planet is coming out with a new documentary, 'Surviving Joe Exotic', which will focus on what happened to Joe Exotic's animals, following his arrest.
Release date
'Surviving Joe Exotic' airs on July 25 at 10 pm (ET/PT) on Animal Planet.
Plot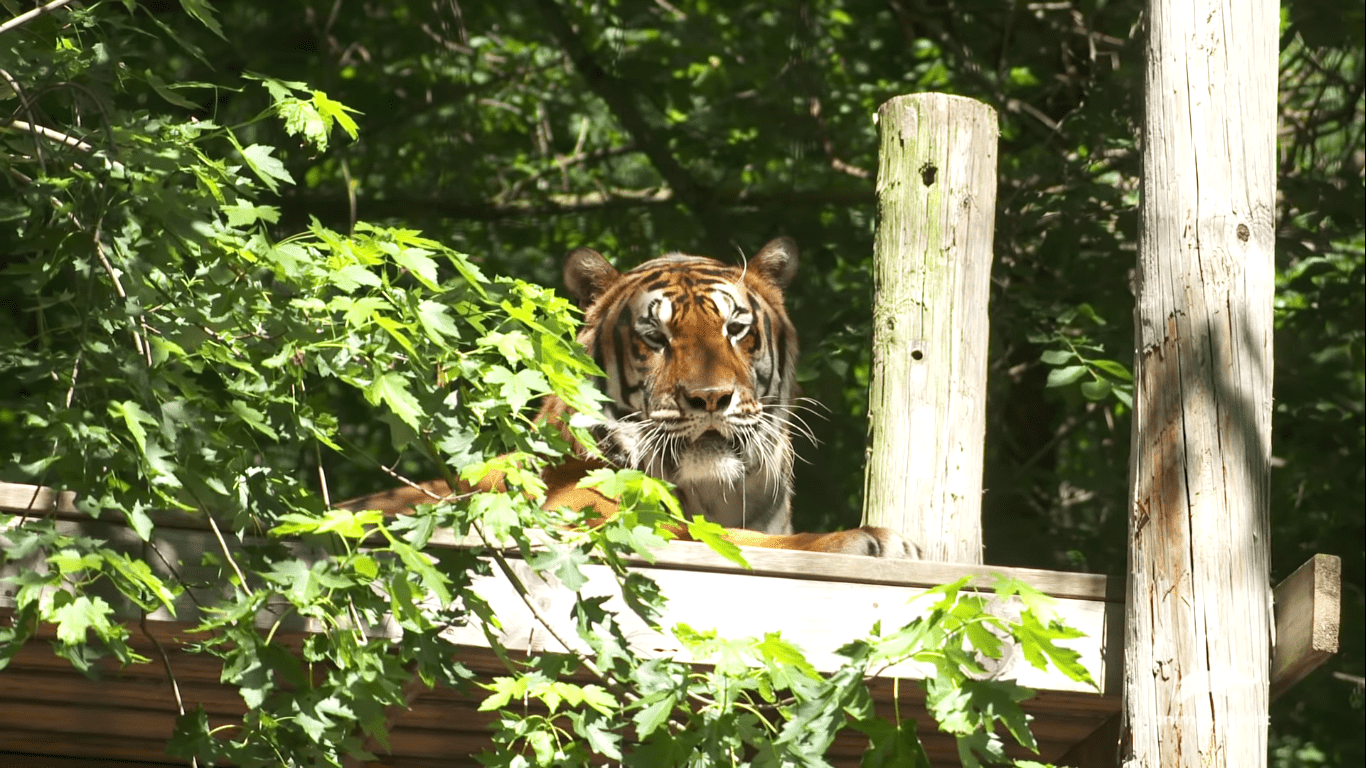 Netflix's 'Tiger King', delved into the world of big cat owners in the US. One among them was the flamboyant animal zookeeper and self-proclaimed 'Tiger King' Joe Exotic. The true-crime series focused on his long-standing rivalry with animal activist Baskin. She threatened to shut down his business after learning that he was mistreating animals. That fuelled Joe's hatred for her even further and the docu-series ended with him being arrested on murder-for-hire charges for plotting to kill Baskin as well as for a series of violations of the Endangered Species Act, including killing five tigers. Joe is currently serving a 22-year sentence.
Joe, the gun-brandishing, mulleted polygamist and country-western singer, whose real name is Joseph Maldonado-Passage, opens up about his life as a zookeeper in 'Surviving Joe Exotic'. The film features the last interview he ever did on camera, four months before he was sent to prison, where he talks about his infamous park in Oklahoma.
It will also feature the last interview Joe ever did before he was sent to prison. The Animal Planet documentary features a host of brand new footage, delving into the daily running of Joe's wildlife park. The crew also conducts interviews with some of Exotic's former employees, rescue leaders, exotic animal experts who share their thoughts and opinions about Joe and his particular practices. 'Surviving Joe Exotic' particularly revolves around the animals from Joe's GW Zoo and what happened to them after he was taken into police custody.
Cast
Joe Exotic
Joseph Maldonado-Passage, better known as Joe Exotic is a former zoo operator and now a convicted felon. He owned and operated the Greater Wynnewood Exotic Animal Park and claimed to be the most prolific tiger breeder in the US. He briefly served as the chief of police in Eastvale, Texas, before he began working with animals. Joe Exotic had three unsuccessful runs for public office. He ran for president of the US in 2016 as an independent, then the governor of Oklahoma in 2018 as a Libertarian.
Before officially entering the race for governor, he also filed for candidacy seeking the Libertarian nomination for president in 2017. In 2019, Joe was convicted on 17 federal charges of animal abuse which included eight violations of the Lacey Act and nine of the Endangered Species Act, and two counts of murder-for-hire for plotting to kill Baskin, his rival and CEO of Big Cat Rescue. He is currently serving a 22-year sentence in federal prison.
Trailer
The interview with Joe featured in 'Surviving Joe Exotic' was originally filmed for Animal Planet's documentary 'Wolves and Warriors', in 2018. The trailer offers viewers a sneak peek into the stories of the animals that were rescued from Joe's Zoo. When asked by the Animal Planet crew on why he runs the zoo, he replies, "I don't know why the hell I'm doing this. This is definitely not one of the things you do to make money." But in a transitioning clip captured when Joe thought he was off-camera, he is heard saying, "These are my f***ing tigers… and I'm going to sell them."
If you liked this, you'll love these:
'How to Fix a Drug Scandal'
'Jeffrey Epstein: Filthy Rich'
'The Confession Killer'
'Don't F**k with Cats: Hunting an Internet Killer'
'The Jinx'