'Station 19' Season 3 Finale Ending Explained: Will Andy-Sullivan break up, Vic-Dean hook up in Season 4? If you are heartbroken after watching that shocking 'Station 19' cliffhanger and you are trembling to find out what's going to happen in Season 4, we have unlocked some answers for you.
Much like 'Grey's Anatomy', the ABC show wrapped up the final episode 'Louder Than A Bomb' with one too many bombshells and left too many loose ends. First, let's talk about the truth about Andy Herrera's (Jaina Lee Ortiz) mom. As the episode draws to a close, Andy goes to her aunt's house to hunt for more answers. Lo and behold! Guess who she comes face-to-face with? Her mom, Elena Herrera (Patricia De Leon).
The biggest question hovering over minds after that shocking end is: If her mom was alive all these years, why did her father Pruitt Herrera (Miguel Sandoval) keep it a secret? Showrunner Krista Vernoff reveals the plan for Season 4 and here's all you need to know.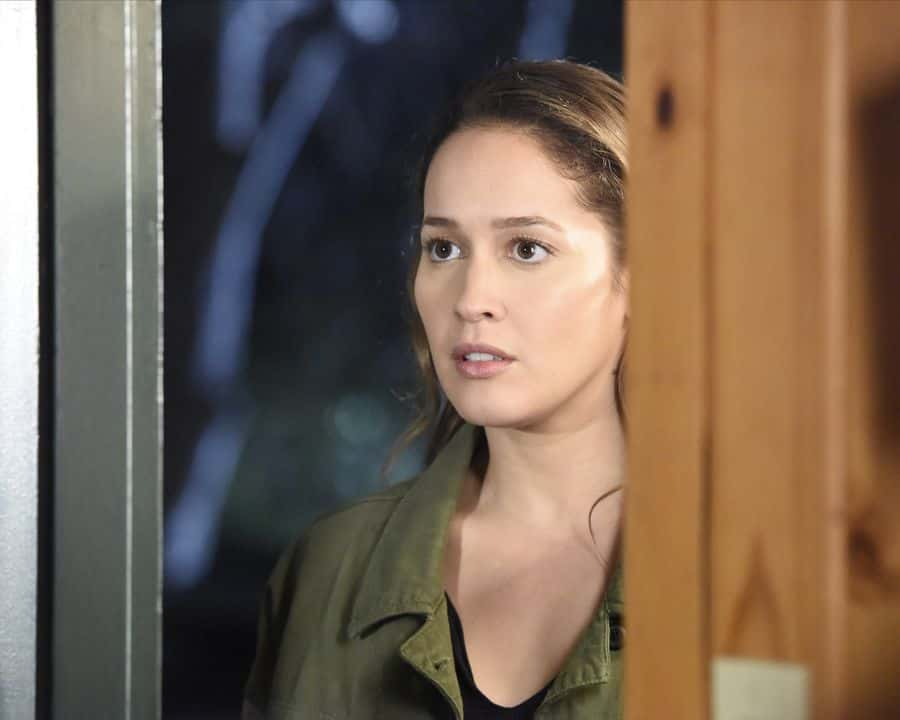 In an interview with TV Line, Vernoff says the big twist was "one of the first ideas we had". She says, "What happened between (Pruitt and his wife) is such ripe, fertile ground for Season 4. We're really excited to get into it. We know what happened, but Andy doesn't." In another interview with Deadline, she talks about the impact it will have on Andy and says, "She's having a period in her life where it all comes tumbling down, and delusions fall away, and the stories she was told as a child turn out to not be true, and the big question is, what is true? Why did her dad lie to her about this? Why did her mom participate in this lie? What has happened? I think that's going to be a big deal in Season 4."
Shedding light on the twist, Jaina says in an interview with EW, "If everyone thinks Andy's already been to hell and back they ain't seen nothing yet! After seeing her mom alive, it may be time for her to check into Grey Sloan Memorial Hospital. And I do want to take a moment to mention how proud I am of this episode because it was full of girl power!"
If that revelation was not bad enough for her, her relationship with newly-wed husband Robert Sullivan (Boris Kodjoe) is going south. Throughout his surgery, she was barely there for him and even fought with him. Moreover, in the season, we also saw her dream about her childhood friend Ryan Tanner (Alberto Frezza) despite sleeping in Sullivan's arms.
"That relationship has beautiful possibilities, but Andy was a mess all season," Vernoff says, adding, "She said she doesn't regret (marrying Sullivan) because her father got to walk her down the aisle… but (between Ryan and Pruitt's deaths), she's a wreck. Does that mean she's not in love with Sullivan? No. She can be in love with Sullivan and be a wreck. The marriage could be both a perfect balm and a mistake. I'm not sure what it is yet. But for sure, she's not been a good wife!"
Jaina feels the two might be endgame. "I think Andy married Sullivan more for her dad than for herself. I know that she's definitely in love with him, but I also think she was feeling lost when it all happened. Her dad died knowing that she found love. But getting married for someone else doesn't create a solid foundation for the relationship. They haven't had the time to really get to know each other and grow together as a couple. Plus, you throw in his drug addiction issues, his surgery, and Andy dealing with her grief and where does that leave us? I hope that they last and I hope that they have babies so they can grow up in the firehouse. Life is messy and because it's messy it makes it beautiful."
While the creators and actors feel a certain way, we think the couple might be hitting a dead end. It's clear they aren't able to open up to each other and Andy's not dedicated to the relationship as much as she should be. Viewers seem to agree with that point. One fan says, "Andy, Sullivan is your family too and you left him high and dry when he needed you most," and another adds, "I got a feeling Andy & Sullivan won't be married long."
If that was not all, the episode also hinted at Dean Miller's (Okieriete Onaodowan) real feelings for his roommate Vic Hughes (Barrett Doss) and he pushed her away by telling her to find a new place. What does that mean for the next season? "I think that he is trying to be responsible to himself, to his daughter, to his friendship with her and to the firehouse," Vernoff says, adding, "Dean is way less quick to break the rules than other people. He was raised with very strict parents who had very high expectations of him, and to cross that line with Vic would break all the rules and potentially screw up the whole dynamic at the house. And he has seen it happen!"
The last scene also showed Jack making Inara (Colleen Foy) happy. Do Jack and Inara have a future? Vernoff says, "It looked that way to me! I thought it looked like a lovely, familial connection. Whether this is Jack's romantic life or just a family he's built for himself, I'm not sure."
With all those snippets from the creator, it suffices to say the next season will be quite an eventful one. 'Station 19' Season 4 has already been renewed and while there's no confirmation on the dates, it might come back with a lot of interesting plotlines.