'SpongeBob SquarePants' creator Stephen Hillenburg dies after battle with ALS
The cause of his death was revealed to be ALS (Amyotrophic lateral sclerosis) which Hillenburg revealed he had been diagnosed with in March last year Stephen Hillenburg, the genius who gifted many people one of their favorite childhood memories in the form of the iconic cartoon SpongeBob SquarePants, is no more. The creator of the Nickelodeon animated series passed away on Monday, November 26, at the age of 57. The cause of his death was revealed to be ALS (Amyotrophic lateral sclerosis) which Hillenburg revealed he had been diagnosed with in March last year.
"We are incredibly saddened by the news that Steve Hillenburg has passed away following a battle with ALS," Nickelodeon said in a statement. "He was a beloved friend and long-time creative partner to everyone at Nickelodeon, and our hearts go out to his entire family. Steve imbued 'SpongeBob SquarePants' with a unique sense of humor and innocence that has brought joy to generations of kids and families everywhere. His utterly original characters and the world of Bikini Bottom will long stand as a reminder of the value of optimism, friendship and the limitless power of imagination."
Hillenburg is survived by his wife of 20 years Karen Hillenburg, their son Clay, his mother Nancy Hillenburg (nee Dufour), his brother Brian Kelly Hillenburg and wife Isabel, and nieces Emma and Hazel. Born on August 21, 1961, at Fort Sill in Lawton, Oklahoma, Hillenburg was known as Steve to his closest of friends, family, and other kin.
Having graduated from Humboldt State University in 1984 with a bachelor's degree in Natural Resource Planning and Interpretation, with an emphasis on marine resources, Hillenburg was initially a marine biology teacher at the Orange County Marine Institute (now the Ocean Institute) in Dana Point, California.
His interest in marine life was what led him to indulge in the writing and illustrating stories as teaching tools with characters who would later turn into our beloved friends from SpongeBob's hometown, Bikini Bottom.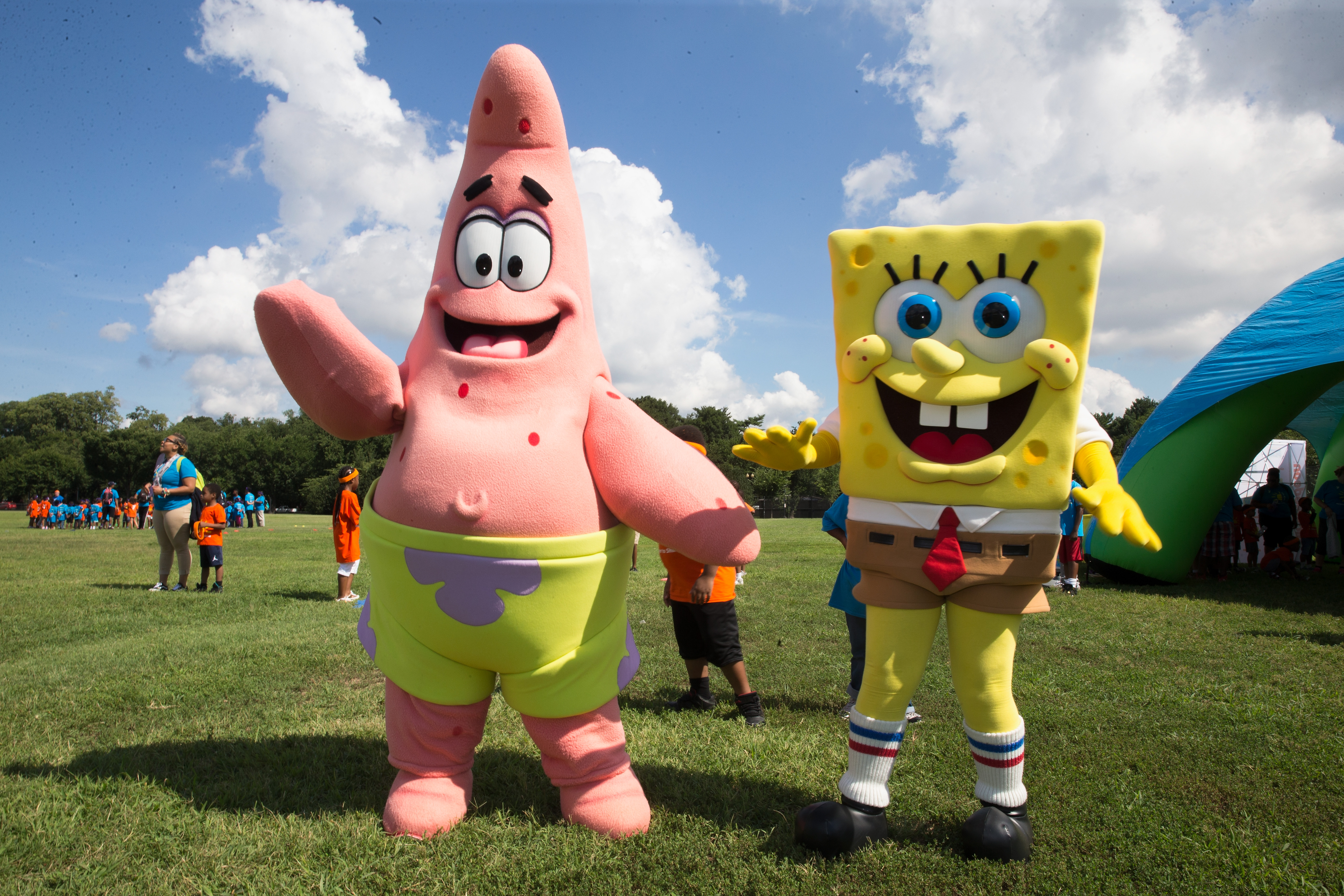 After working in television as a director and writer on Nickelodeon's series 'Rocko's Modern Life' from 1993 to 1996, he shifted gears to work full-time on writing, producing and directing an animated series, that would later shape into 'SpongeBob SquarePants'. The first episode aired on Nickelodeon May 1, 1999, and on July 17 the same year, the series began its full run and soon became a worldwide phenomenon with both children and adults enjoying it simultaneously.
Hillenburg also wrote, produced, and directed 'The SpongeBob SquarePants Movie,' which after its 2004 release went on to gross over $140 million worldwide. He also wrote the story and executive produced 'The SpongeBob Movie: Sponge Out of Water," in 2015.
The SpongeBob series won both U.S. and British Emmy Awards, Annie Awards, and ASACP Awards and has been dubbed or subtitled in more than 60 languages worldwide, including Urdu, Azerbaijani, and Maori.