'Southern Charm' Reunion: What is Craig Conover's net worth? Entrepreneur just bagged million-dollar pillow order 'Southern Charm' reunion part I was quite explosive. And that is putting it mildly. It started off with Craig Conover claiming Madison LeCroy slept with a married ex-MLB player, an allegation that sent social media into a tizzy, leaving most viewers confused about who this individual could be. At this point, there are a handful of names floating on the internet and that seems to be the only information we have at this point regarding the cheating scandal.
But that was not the end of Craig's tirade. He was aghast at what Patricia Altschul had said about his pillows being "affordable". He immediately caught on to that and said that his pillows sell at over $50 per piece on the Sewing Down South website. Craig added that his first million-dollar order is being processed.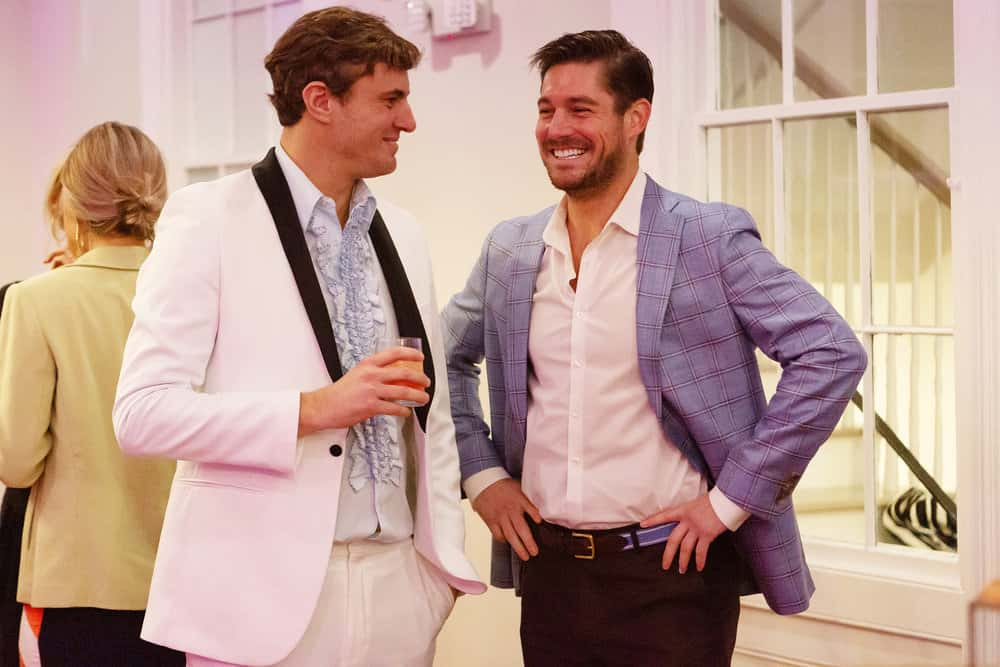 This wasn't the first time that he had threw shade at Patricia. Talking about his business and its progress on 'Watch What Happens Live', Craig said that her pillows were made in China. "I don't think she ever thought we were going to be this successful. And I don't know why she turned into a catty little child about it. Our pillows are nothing alike. Hers are made in China, ours are made right here in the USA," he had said.
It's understandable why Craig would get sensitive about such remarks about his company. He built it when everyone thought he had no ambition and disregarded him for whiling away time. He was confident of his entrepreneurial abilities and made it work by putting in the work that was needed to establish a business from the ground up.
What is Craig's net worth?
The lawyer and television reality star's net worth is at $400,000, reported Celebrity Net Worth. Apparently, he makes $25,000 per episode of 'Southern Charm'. He worked as a law clerk at a firm in Charleston, from where he was reportedly fired. He played some baseball while in college but had to give up the sport following an injury.
Catch 'Southern Charm' reunion part II on February 4, Thursday, at 9/8c on Bravo. For more information, check your local listings.